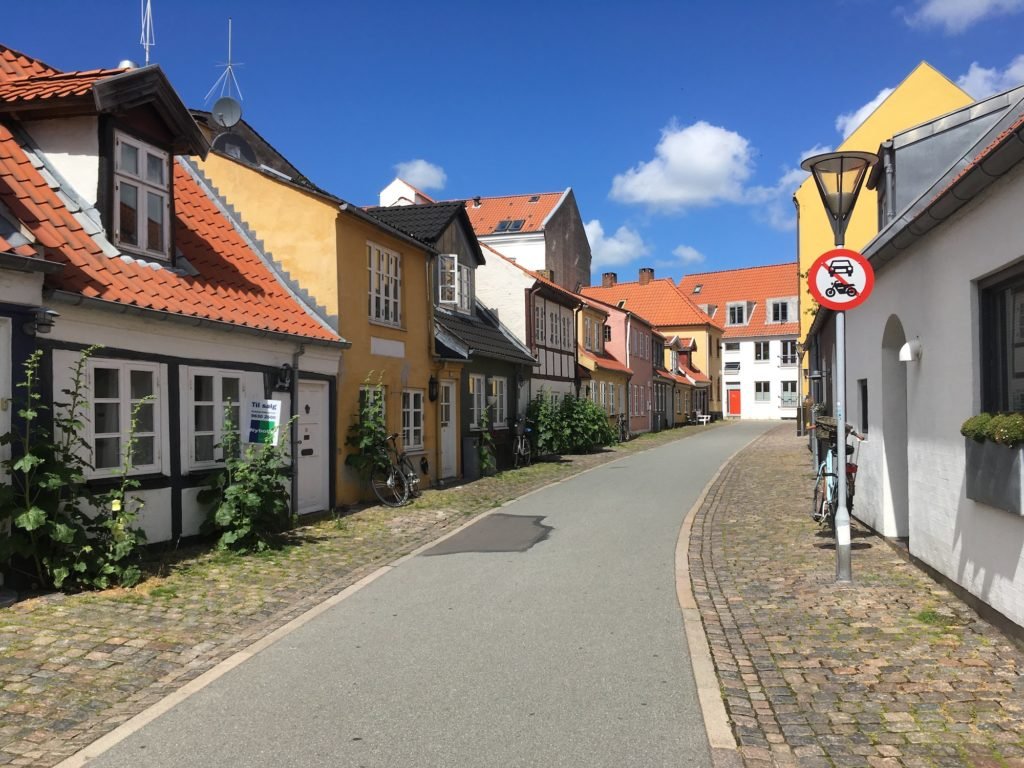 Are you considering a trip to Denmark? Wonderful idea! It's a great country to visit, and almost everyone ends up enjoying their stay. Danish people are incredibly friendly and accommodating to tourists. The majority of the population speaks English, so it is easy to communicate, and there are plenty of things to discover.
It can be useful to know which cities are the most visited. It gives an idea of where other travelers like to go – and shows what places are most touristy.
The 10 most visited municipalities in Denmark
We have found some data from the official tourist administration in Denmark. The statistics are from 2017, but they should still be somewhat accurate – at least they will give an idea of the most visited cities in the country.
However, please note that the statistics mention the number of visitors in each municipality (kommune – read more about the concept here) and not necessarily for individual cities. The largest cities in Denmark are municipalities on their own, so their stats will be very accurate, but other municipalities contain several towns, which can be a bit confusing.
But don't worry – we will explain everything below. Let's take a look at the most visited municipalities in Denmark!
1. Copenhagen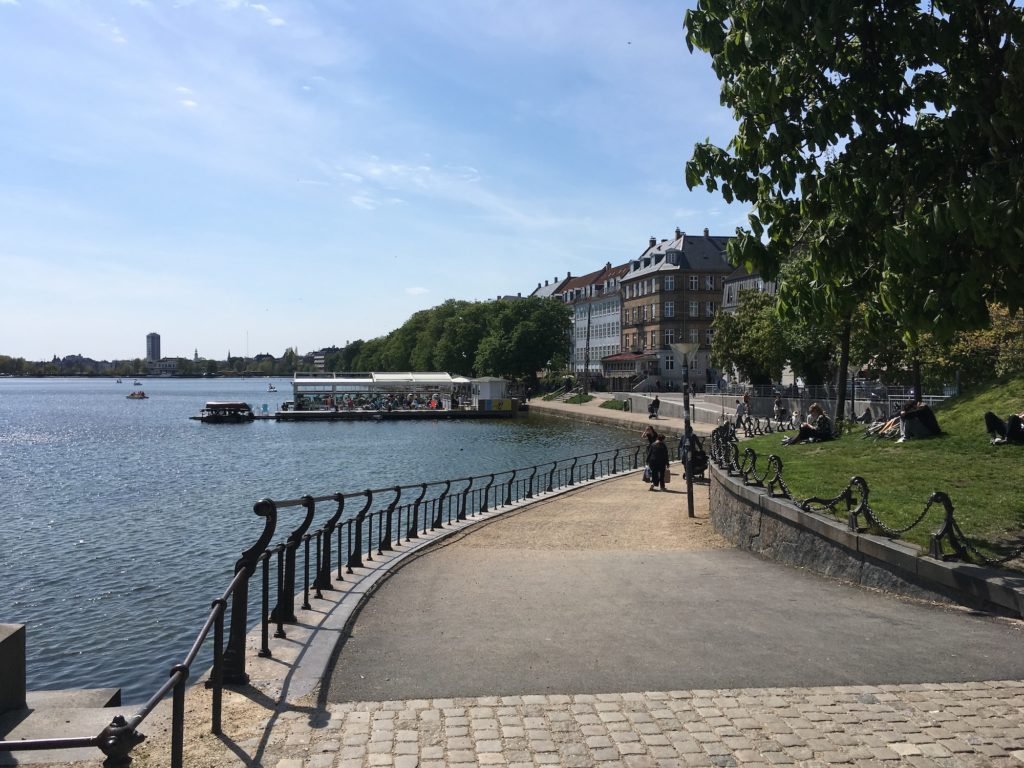 Copenhagen municipality – and Copenhagen city – is the most popular tourist destination in Denmark. The capital receives around 9 million visitors per year, equivalent to 17% of the entire tourist industry in Denmark. In 2017, it earned 31 billion DKK (4.7 billion USD) on tourism.
It makes sense in every way: Copenhagen is the largest city in the country and by far the one with the most cultural offerings. It gets promoted a lot more than any other Danish city, which is a big advantage in itself.
We highly recommend a visit to Copenhagen, but be aware that it is also the most expensive city in Denmark.
Check our Copenhagen travel guides:
2. Aarhus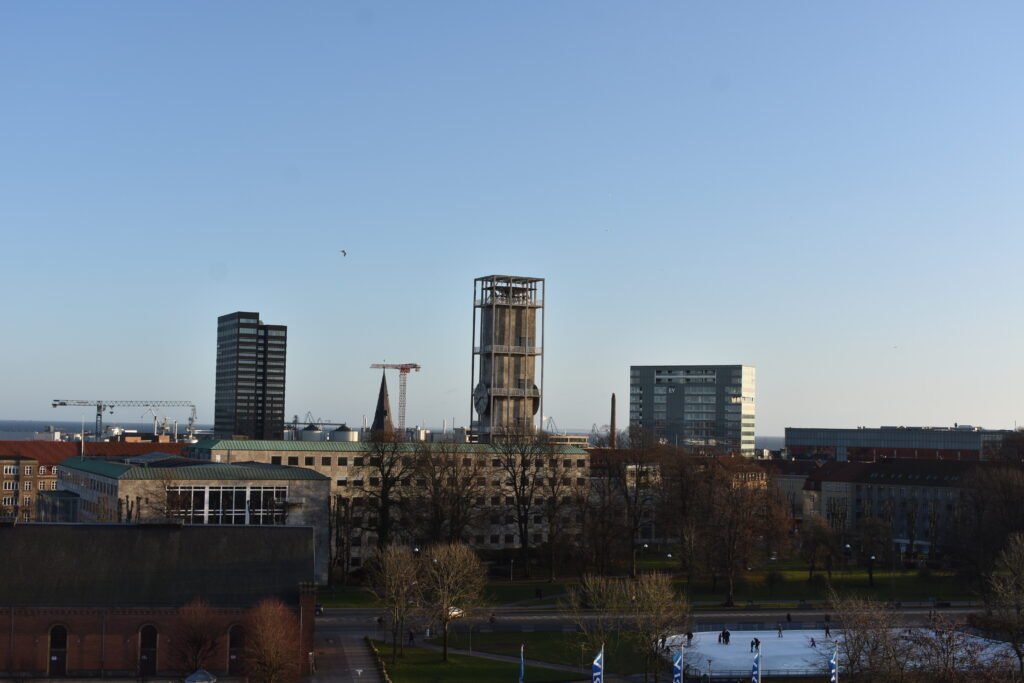 The cultural city of Aarhus is the second most visited city in Denmark. While not anywhere near Copenhagen, Aarhus does get almost 5 million visits per year and earns what is equivalent to a billion dollars on tourism.
In Aarhus, you can enjoy great museums, beautiful parks, nice shopping opportunities, and awesome nightlife. The city feels more traditional than Copenhagen since it is less international. It's an important city for students, as it houses the largest university in Scandinavia.
Check our Aarhus travel guides:
3. Aalborg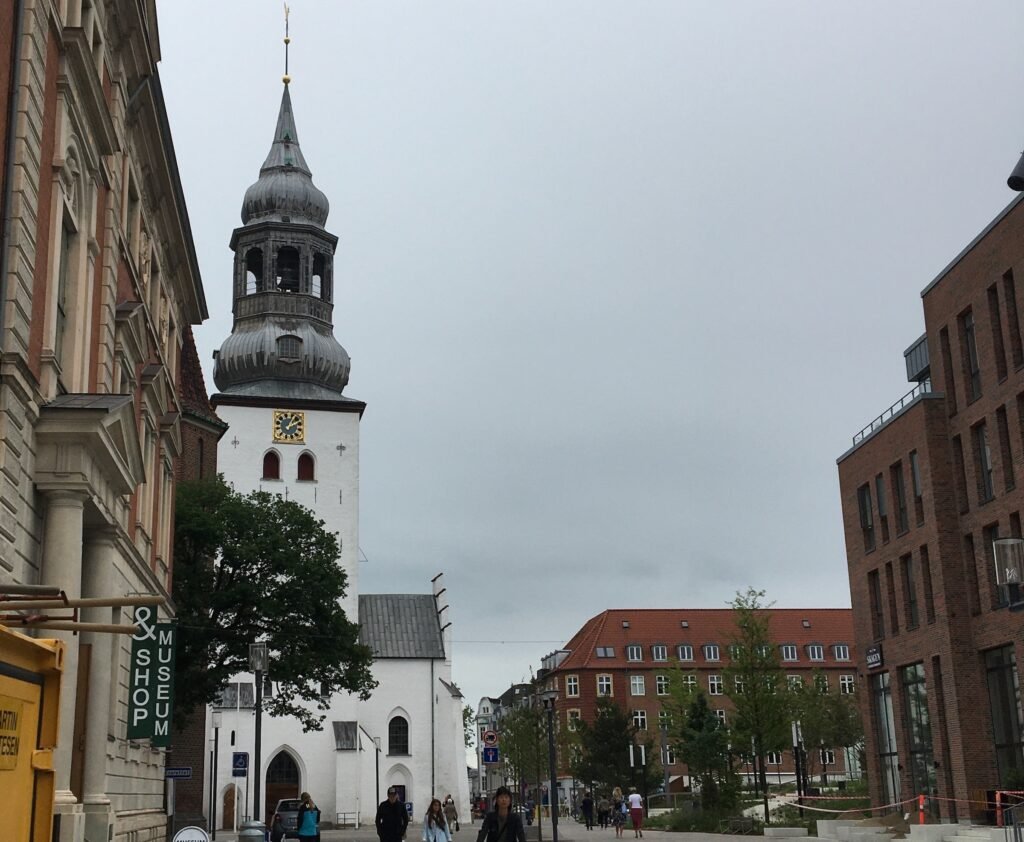 Aalborg is the home to the largest carnival proceedings in Northern Europe. The city produces relatively few promotional campaigns for foreign tourists, yet it receives a lot of visitors anyway.
Perhaps the main reason is that Aalborg has one of the largest airports in Denmark and that there are frequent connections to cities such as London, Amsterdam, and Barcelona.
A trip to Aalborg can be a great experience. It used to have an old industrial vibe: But in recent years, this has changed. Today it's a booming university city with a high percentage of young people. Dining opportunities in Aalborg are great. And from Aalborg, you can easily travel to other interesting towns nearby – especially in the northern region.
Check our best Aalborg articles before your trip:
4. Varde
Varde is a municipality in the southwest of Denmark – one of the largest in the country measured by physical size. The town of Varde is one of the oldest in the country, famous for its past as a place for trading goods.
However, most of Varde's tourism relates to nature. The distance to the North Sea is incredibly close, and it is an ideal place for fishing. Furthermore, there are pleasant beaches, beautiful views, and great facilities for activities such as biking and sky diving. It is no surprise that Varde is popular among both foreign and domestic visitors!
Most visitors stay in the beach villages of Blåvand, Henne, and Vejers. These villages are full of summer cottages – about half of those are used by locals, and the other half are rented out to tourists. Germans, Norwegians, and domestic Danish tourists are making up most of the numbers.
5. Ringkøbing-Skjern
Ringkøbing-Skjern is very popular among foreign tourists, with foreigners accounting for 84% of all booked stays.
Located just north of Varde, the municipality of Ringkøbing-Skjern is Denmark's largest by area. The towns of Ringkøbing and Skjern are the largest towns in the municipality and are located within a short distance of each other.
The beaches are the highlight. Most tourists simply visit the municipality to go to the beaches. So as you can imagine, the coastal stretch of Ringkøbing-Skjern gets crowded in the summer.
But with many monuments, there are also cultural things to see in Ringkøbing-Skjern. Many visitors also come here to watch handball, a popular sport in the town of Skjern.
6. Frederikshavn
There are two main reasons why the northern municipality of Frederikshavn is one of the most visited places in Denmark.
First of all: The town of Skagen is a part of this municipality. Skagen is the northernmost town in Denmark, famous for its beach where the two seas flow into each other. Skagen also has the most sunshine hours of any town in Denmark. In the past, the town was a popular place to live among artists, such as the famous Danish 19th-century painters. Nowadays it's considered too remote for steady living, but people love to take a relaxing week in Skagen in the summer.
The second reason is that Frederikshavn itself has an important port. Ships are coming in every day and from Frederikshavn, you can take cheap ferry rides to Sweden and Norway. Therefore, many Swedish and Norwegian tourists arrive here and many spend a night or two.
Read our Frederikshavn travel guide here, and read more about the Frederikshavn-Gothenburg ferry connection here.
7. Jammerbugt
If you wish to experience the most beautiful coastline in Denmark, go to the Jammerbugt. That's probably the main reason why so many tourists – foreigners and Danes alike – spend their summers in this municipality.
The beach town of Blokhus is an obvious highlight. But don't underestimate the speedway circuit in Brovst or the cultural activities in Aabybro. It's very easy to get in via Aalborg Airport, located very close to the municipality of Jammerbugt.
8. Bornholm
The island of Bornholm is located quite a bit away from the rest of the country. The inhabitants even have a significantly different dialect. Yet, Bornholm is undoubtedly Danish, and it's a part of the country that both Danish and international travelers love to visit.
Bornholm arguably has the best weather of any place in Denmark! There are many beautiful sights. It makes sense why it ranks among the top ten most visited places in Denmark. If we judge by quality alone, it should probably rank even higher!
Most visitors get to the island by ferry, but there is also a small airport. This airport has domestic connections to other Danish airports and tickets aren't too expensive. If you go to Bornholm, be cautious when spending time in nature. The island unfortunately has a lot of ticks, especially in the tall grass.
9. Hjørring
Hjørring is a municipality in the northern part of Denmark. While Hjørring is the largest town in the municipality (and one of the oldest towns in Denmark), it is not the only reason for the high number of tourists stopping by.
Beach town Løkken is located within the Hjørring area, and it attracts plenty of tourists every summer. The most famous abbey in Denmark, Børglum Kloster, is also located in this municipality. Aside from that, the town of Hjørring is the host of the largest youth football tournament in the world – Dana Cup. It also has several cultural offerings that undoubtedly play a role.
The northern port of Hirtshals has plenty of ferries and cruises coming in – something that adds to the tourism in the municipality.
Read our travel guide to the town of Hjørring here.
10. Vejle
Historically, the city of Vejle has been very important for Denmark. It's the ninth largest city in Denmark, and it contains some nice sights, such as the city hall. The oldest building is Skt. Nikolai Church from the mid-1200s.
The whole city is very hilly and windy. If you're here in July/August, be sure to visit the cycling race, Danmark Rundt. The main stage usually takes place in Vejle and is very fun to watch in person. Danes love cycling and the steep road Kiddesvej gets completely crowded with spectators.
Near Vejle, although not within the municipality, you can visit Jelling. The Jelling Stone Monument is on the UNESCO World Heritage list and is arguably the most important cultural sight in Denmark.
Where are the tourists from?
People from all over the world like to visit Denmark, but visitors from some nations are more common to see than others.
It is estimated that 57% of all tourists in Denmark are from Germany.
Norwegians and Swedes also make up a large share of the visitors, ranking second and third.
The number of American, Chinese, and Indian visitors hasn't always been high but is now increasing each year.
According to Danmarks Statistik (Statistics of Denmark), foreign tourists booked 27.6 million stays in Danish hotels, hostels, and holiday apartments in 2018.
Let's dig a little deeper into these stays and see what nationalities booked the most stays in 2018:
Germany (15.8 million)
Norway (2.3 million)
Sweden (1.8 million)
Netherlands (1.4 million)
United Kingdom (881,000)
United States (787,000)
Italy (376,000)
France (308,000)
China (235,000)
India (104,000)
Yearly increases in tourism
Every year, the record gets broken: More and more tourists choose to visit Denmark.
2018 was a record year for tourism in Denmark, with approximately 53.9 million booked nights. Approximately half were made by local Danes going on domestic holidays, while the rest are foreigners.
The growth between 2017 and 2018 was 3.4%. 2019 looks to be a new record year, but statistics are yet to arrive. Unlike in previous decades, the 2010s have had more stays by foreign visitors than by domestic tourists.
Why do people visit Denmark?
In a 2018 survey, tourists in Denmark were asked why they chose to visit and what they liked about Denmark. Here are the top 10 reasons why tourists chose to go:
Denmark has friendly and accommodating people
There are beaches, coastlines and easy sea access
Denmark is a safe place to travel
The quality of accommodation is high
It's a clean and environmental destination
Children-friendly
Easy to get natural experiences
Local atmosphere/mood
Nice offers and promotions
Danish culture
Sources: Danmarks Statistik, VisitDenmark, documentation