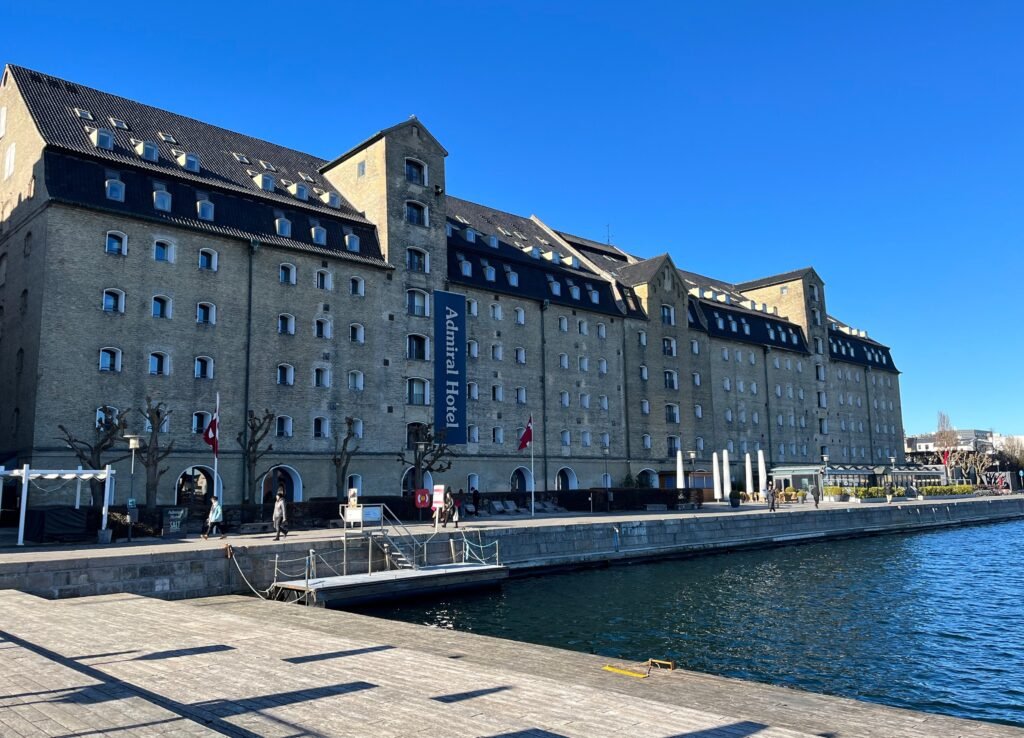 If you're going to visit Copenhagen, you will need a nice place to stay. Most visitors choose a hotel since it is easy and comfortable. In this article, we are looking into some of the best hotels in Copenhagen.
On the internet, you will find approximately 900 hotels in the city. That's a lot, and sometimes it's hard to get a clear overview. We hope that this article can help clear things out. We are focusing on the best options within different price ranges – so no matter what your budget is, you will be able to find a hotel that suits your needs.
Let's get going!
The most popular hotels in Copenhagen
It makes sense to find a hotel that is popular among other tourists since that's usually a good sign. So we have decided to look into these specifically, and here are our best recommendations.
The most booked hotels in Copenhagen the recent years are:
Let's have a look at each one to see what they have to offer.
Absalon Hotel
Absalon Hotel is located in Vesterbro, which is a central and modern area. Young people like to hang out in this area, but there is something for everybody. Absalon is a family-driven hotel that is highly popular. It only takes 5 minutes to walk from Absalon to the main attractions of Copenhagen (such as Tivoli) and the main train station is only 5 minutes away as well. You can get breakfast at the hotel, and you can rent a bicycle if you'd like to (riding a bicycle is the most popular form of transportation in Copenhagen).
The hotel has a rating of 8.5 out of 10 which is really solid. The price range is slightly above average for Copenhagen, so you can expect to pay around $200 per night for a double room in the off-season and at least $300 in the summer.
Admiral Hotel
Copenhagen Admiral Hotel is the second most popular option. We highly recommend this place too. Quality-wise, it has the same high standards as Absalon, so we will not delve too much into that. But the location is different. The Admiral Hotel in Copenhagen is located by the water, very close to the Royal Castle and the Opera. Hard to find any better than that, and the location is a big reason for the hotel's popularity.
The Admiral Hotel is rated 8.4 out of 10 by previous guests – a very good rating in the hotel industry. It's more expensive than the previous hotel we mentioned, but if you can live with that, Admiral is an incredible choice. This hotel is very close to the historic attractions of Copenhagen, so if you are coming exclusively for sightseeing, it is the best option by far.
The Grand Hotel
The Grand Hotel is also worth looking into. It remains one of the most booked and highest-rated hotels in Copenhagen. And the prices are lower than at the Copenhagen Admiral Hotel, so you get decent value here.
Like the Absalon Hotel, this one is located in Vesterbro. A great location, as it is close to the main attractions, and also in an area with interesting people – there is always something going on, also at night. We recommend the Grand Hotel as a third option. It is very easy to locate the hotel upon arriving in the city.
Hotels in Copenhagen with breakfast
Many hotels in Copenhagen have breakfast included in their prices.
A good example is the Absalon Hotel that we mentioned a bit earlier – it has a typical Scandinavian breakfast table that visitors rate quite highly.
Cheap Copenhagen hotels with breakfast include the Scandic Palace Hotel and the Hotel Tiffany. They both cost around $110 per night, and they offer good locations, so there is great value to be found here. The Scandic Palace Hotel is located by the City Hall Square, so you will be able to stay at a very central location.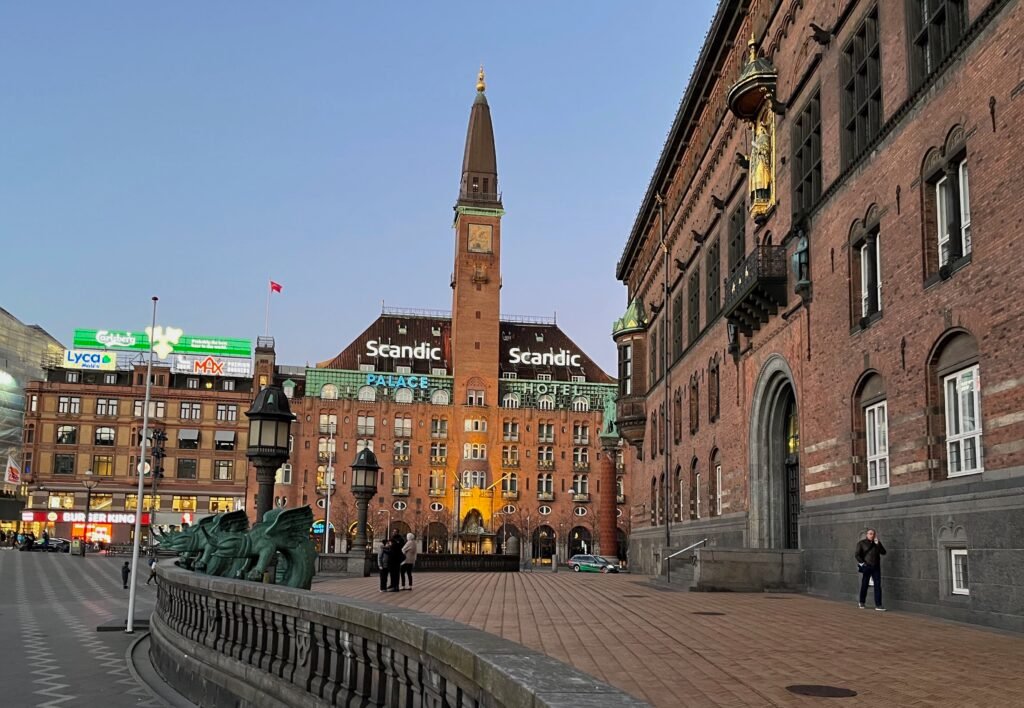 Almost all popular hotels have breakfast included in the price – and if not, then you get an opportunity to buy it when you arrive. But it might be a bit more expensive than the two options listed above.
It's nice to start the day with a solid breakfast, so when you look into hotels in Copenhagen, check the listing for breakfast. If it's included, great – it's a good sign! If not, remember that you will always be able to visit a café or a brunch restaurant for a nice meal early in the day. It's easy to find places to eat in Copenhagen, and the city also has supermarkets everywhere, in case you need one. But a proper hotel breakfast is hard to beat!
Cheap and affordable hotels in Copenhagen
Being an expensive city (generally speaking), it can be hard to find cheap hotels in Copenhagen. But some of them are relatively affordable, and it is possible to find good hotels while paying $150 per night or less.
The best option is probably Annex Copenhagen, a cheap but central hotel in Copenhagen that only costs $120 on average per night. The rooms are quite spacious, and overall it is a nice place. Annex Copenhagen is only a short walk away from popular attractions such as the Tivoli attraction park and Strøget.
Wakeup Copenhagen can also be considered. Central too, the prices are looking good (averaging just a bit over $100 per night) and it has a good reputation among visitors. We haven't tried staying there yet, so we can't really go into the quality or service. But price and location-wise, it's looking good.
Avenue Hotel Copenhagen is a popular hotel in Frederiksberg. This is a great area, not far from the main centre, and with solid transport options. The hotel's regular prices are not the cheapest, but rooms can sometimes be found for less than $100 per night, so look out for their discounts and reduced rates. It will be hard to find cheaper options – while still being that good.
If these options are still too expensive for your budget, you can try to find a hostel or a room in a holiday apartment. More on that further down in the article.
Hotel near Copenhagen Airport
A quick recommendation for travelers who want to stay close to the airport:
Zleep Hotel Copenhagen Airport is one of the best choices. It's a 5-minute drive to the airport and less than 10 minutes away by public transportation. You can even walk to the airport from here if you choose to. This hotel costs just a bit over $170 per night on average, so that is a great price compared to many of the more expensive options.
But remember: The Copenhagen Airport is quite close to the city centre regardless. No matter where you are staying, it's never a super long trip. The metro has a station at the airport, and from there, it's only 15 minutes to the centre of the city. Taking a taxi is another option, and the distance is very short if you are staying anywhere in central Copenhagen.
So you can actually pick any central hotel in Copenhagen and get to and from the airport without any complications.
Luxury hotels in Copenhagen
A famous and highly popular luxury hotel in Copenhagen is Hotel D'Angleterre, completely centrally located, just steps away from Kongens Nytorv – the classic square in the heart of the city.
The hotel is well rated, and they offer an experience out of the ordinary. Musicians, celebrities and sports stars often stay at D'Angleterre when they come to Copenhagen! It is the most prestigious hotel in the city, and D'Angleterre is famous for its events on specific days, such as New Year's Eve.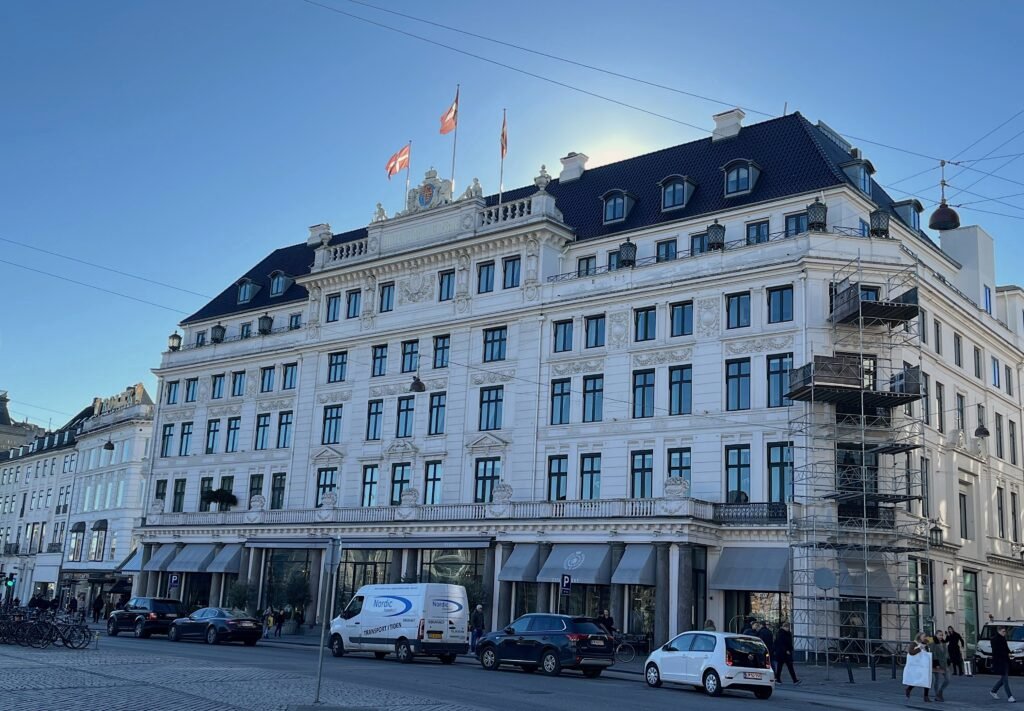 If you want to find other luxury hotels, you can use the following method:
Go to a large hotel site such as Booking.com or Hotels.com. Search for hotels in Copenhagen (the link above automatically shows you the Copenhagen listings), but then search ONLY for 5-star hotels with a ranking of 9+. After you have made this search, you will only have the absolute best hotels left in the filter. Look at the pictures and choose the one you like the best. But we can already reveal that D'Angleterre is considered the best in Copenhagen by far.
Best area to stay in Copenhagen
Ideally, you want to stay in the centre of the city. The most central district is called Indre By (Inner City) and that is where most things happen, and where the oldest attractions are situated. If you find a hotel in this area, you can expect to be close to everything.
Vesterbro is an area that is very modern, full of hipsters. It's a stylish area that is popular among young people, and if you fit into that category, it makes sense to look for a place here. A lot of the most popular hotels in Copenhagen are located in this area – including some of the hotels that we reviewed.
On the contrary, Østerbro is known to be a great place for families, so if you are traveling with your whole family, it's a solid location and very safe. There are both hotels and Airbnbs there. It is a pricey area, though.
Frederiksberg is another great neighborhood to stay in, but it is a bit more residential. You will find more options here when it comes to holiday apartments compared to hotels.
If you intend to save a bit of money and not spend a fortune on a hotel in Copenhagen, go a bit outside the city centre. As long as you are within 5 kilometers of the main attractions, that will be enough. You can always take the metro, the suburban trains, or a bus to get around. Bike rental is also an option – you will notice how Copenhagen is a very bike-friendly city. There are driving lanes just for bicycles.
Read more about Copenhagen's best neighborhoods here.
Price overview for hotels in Copenhagen
Hotels in Copenhagen are generally more expensive than hotels in other European cities. The good thing is that the quality is also high – and finding a cheap hotel is possible if you do your homework!
The cheapest hotels will set you back roughly 700-800 DKK per night. That is equal to $100, or slightly more. Popular hotels usually cost double that, and luxury hotels cost from $500 per night and up.
Of course, it also depends on where you stay. If you are in the middle of the city, it will be more expensive – and if you don't mind being a bit outside the center, you will be able to get a cheaper deal.
In other words, you have many choices – and despite Copenhagen being an expensive city, there are hotels in different price ranges. That makes it possible for everyone to find a place within their travel budgets.
Holiday apartment in Copenhagen
When you search for hotels, some of the listings will include holiday apartments. There are quite a few of them in Copenhagen, and they are getting more popular.
Another good place to look is Airbnb. Here, you will find plenty of private listings. There are full apartments in Copenhagen where you have everything to yourself, but there are also rooms where you live in the same apartment as somebody else.
The price range for complete apartments is very similar to the price of hotels. Sometimes a bit more on the expensive side, at least if you want a big and stylish apartment, but usually around the same range.
You can save some money by getting a room and not a full apartment. An alternative option is Couchsurfing, where you can stay for free with someone who is interested in culture exchange.
Conclusion
There are several nice options when it comes to hotels in Copenhagen. Find the best ones on Booking.com. We recommend staying at the Absalon Hotel since it's a great all-around option, well suited to all types of travelers.
The prices are higher than in most other cities, but that's how it goes. It will be even worse if you stay in London, New York, so in that regard Copenhagen isn't too unreasonable.
We hope you enjoyed this Copenhagen hotel guide and that you found it useful. Now it's time to pick the hotel that suits you! We highly recommend the hotels mentioned throughout this article since they are highly popular and they lived up to all of our personal expectations.
Thanks for reading – and let us know in the comments if you have any questions related to the topic!