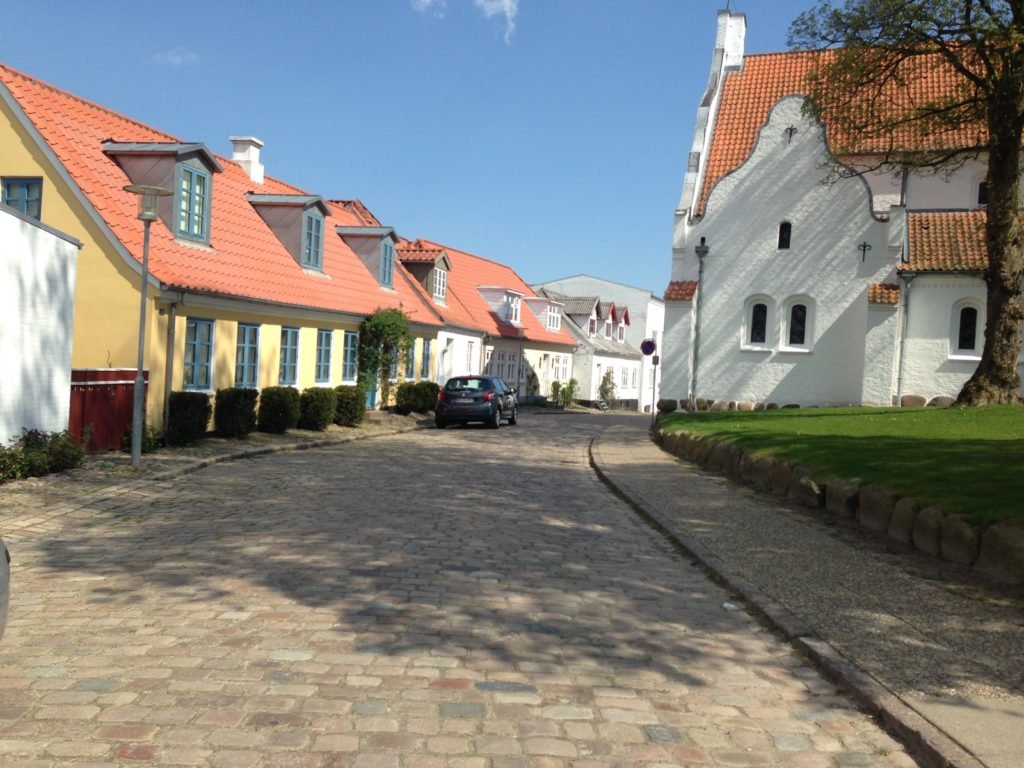 Hjørring is one of the oldest towns in Denmark. Despite being located in an area with a small population, there are many things to do, and every year Hjørring hosts a couple of special events.
If you're thinking about going to Hjørring, it's nice to be well prepared. This guide will educate you on where to stay, what to do, and when you should come – along with various facts about the town and its rich history.
Facts about Hjørring
Hjørring is located in Vendsyssel, a relatively large area, although thinly populated. With around 26,000 inhabitants, Hjørring is the largest town in the area.
The first historical mention of Hjørring is believed to be from the mid-1100s. However, the town is likely older than that. In the year 1243, it gained privileges as a market town.
Hjørring is one of the more hilly towns in Denmark, and at several locations you will notice old monuments. The center is considered to be Springvandspladsen, the square where Østergade, Strømgade and Jernbanegade – three important streets – meet each other. Østergade and Strømgade are pedestrian streets where cars are not allowed – this creates a nice center for shopping and entertainment.
In the outer parts of the town, there are several schools, a large hospital, and many residential areas. Hjørring has some nice parks – Svanelunden and Christiansgave are the main ones. The train station connects Hjørring to Aalborg and Aarhus in the south, Hirtshals in the north and Frederikshavn in the west. In the bus terminal, located right next to the train station, you can find departures to most other towns in Northern Denmark.
Where to stay in Hjørring
There's one option above the rest when it comes to staying in Hjørring.
You should absolutely book your stay with Hotel Phønix. There are not that many hotels in Hjørring, but this one is central and nice. You will be close to everything, as the hotel is located on Jernbanegade. This street has the highest amount of restaurants and bars in the town, so there will always be something to do. Yet, the rooms in the hotel are still quiet. The train station and bus terminal is less than 5 minutes away by foot. In other words, you can't find a better place.
You can also consider Hjørring Kro. It is an inn, the level of service is high, and you can generally expect a very good stay. However, it is not centrally located, and the price is higher than at Hotel Phønix.
There will be a few holiday apartment opportunities through Airbnb, but we advice you to not think anymore about it and simply book with Hotel Phønix if you want a solid experience in the centre of the city, or Hjørring Kro if you have a higher budget and a more traditional accommodation experience.
Things to do in Hjørring
It's a relatively small town, but there are many nice things to do. Below you will find a top 10 of the best sights and attractions in Hjørring.
Vendsyssel Theatre
This brand new theatre is one of the main attractions in Hjørring. It opened in 2017 and is located in the central part of the town, just a few meters away from the train station.
The modern building is impressive in itself, but the interior is downright beautiful. If you get a chance, you should go to Vendsyssel Theatre to see a show. Some of the best theatrical actors in Denmark are regularly performing, with the occasional arrival of foreigners performing impressive plays.
Springvandspladsen (Central Square)
This is considered to be the center of Hjørring. Springvandspladsen is the central square where the important streets of Østergade, Strømgade and Jernbanegade meet. It is decorated by a small fountain and a large golden-colored ring.
The new city hall is located at the northern end of the square, with restaurants, shops and various decorations. It's a great meeting place, and from Springvandspladsen, you can walk to any other part of central Hjørring.
Metropol Shopping Mall
In 2013, Metropol was named as the best shopping mall in Denmark. While it's not enormously huge by international standards, it does contain over 40 different stores, a large supermarket, a post office, a couple of restaurants and cafés, a gym and a stunning library. Visiting the library (on the first floor) is probably the highlight.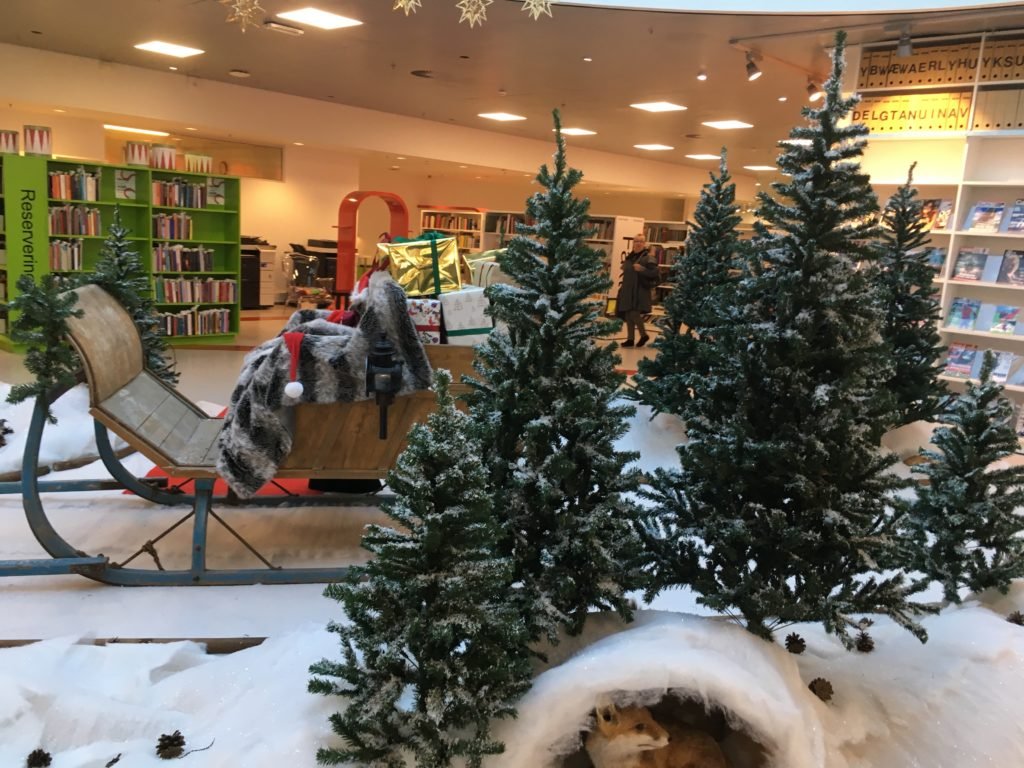 Metropol is located in Østergade, one of the most central streets in Hjørring. Therefore, it's always easy to find. Metropol is open every day except for selected holidays. Opening hours can be limited on Sundays, but the gym, library and supermarket inside the mall will be open every day.
Get a full overview of all the stores and services in the mall here.
Skt. Catharinæ church
The largest church in Hjørring. Skt. Catharinæ church is a protestant church, located in the old part of the town. It has a late-Roman style and it is believed that the construction started in 1243, around the same time as when Hjørring gained trading privileges as an official market town.
Most locals in Hjørring have had their baptism and confirmation here. There are two other old churches in Denmark, although a bit smaller: Skt. Hans and Skt. Olai.
Vendsyssel Historical Museum
The Historical Museum of Vendsyssel is always an interesting place to visit – at least if you are curious about the local history and culture.
Much of Hjørring's and its citizens history is on display here. Several exhibitions are related to archeology of the Vendsyssel region, but the museum also contains historical archives where you can dig deeper into the Northern Danish culture. The museum has sections of the town-life in Hjørring, of the life in the coastal areas of Vendsyssel, and of the farm life in the smaller villages outside of Hjørring.
You can book a guided tour in either Danish, English or German. The museum is open every day in the summer from 11 to 16. For the rest of the year, Monday's are closed, but you can visit it any other day of the week. It costs 80 DKK per person to visit the museum. More information can be found here.
Art Museum of Vendsyssel
If you are into museums, you should also visit the Art Museum of Vendsyssel.
It primarily focuses on modern Danish art, with emphasis on local artists in Northern Denmark. In the exhibitions, you will find works of painters such as Svend Engelund, Johannes Hofmeister, Poul Winther and Poul Anker Bech.
While the museum has existed since 1964, it didn't move into its current facility until year 2000. The Art Museum of Vendsyssel has a central location in Hjørring, at the P. Nørkjær square.
We advice you to visit the museum's website to learn more about what they have to offer. It's closed on Mondays, but open all other days between 11 and 16. Entry price is 80 DKK for a normal ticket. If you're under 18, it's free. A guided tour in English will cost 800 DKK and last around an hour.
Old City Hall
Hjørring's old city hall is one of the trademark buildings of the town. It is located on Torvet, in the old part of the town, and it has been there since the beginning of the 17th century. Construction of the building started in 1790 and it was finished in 1834. Like many other old local houses, it was primarily white with a red roof.
Historically, it wasn't only the city hall, but also the local arrest house, but prisoner's would regularly escape. It was also a place for storing important documents and items. Dinner parties and balls would also take place regularly.
Even though it is no longer active as a city hall, it remains a popular building, now owned by the Historical Museum of Vendsyssel. You can visit it, and it is highly recommended.
Svanelunden
Svanelunden is the most popular park in Hjørring. It is located just south of the train station. The local municipality created the park in 1878, and it received its name 10 years later after swans were found in the lake.
The park has expanded at several times throughout the years. It has a popular restaurants. Some of the apartments and houses close to Svanelunden are among the most expensive in Hjørring. A great place to go if you want a couple of calm hours in the town.
Christiansgave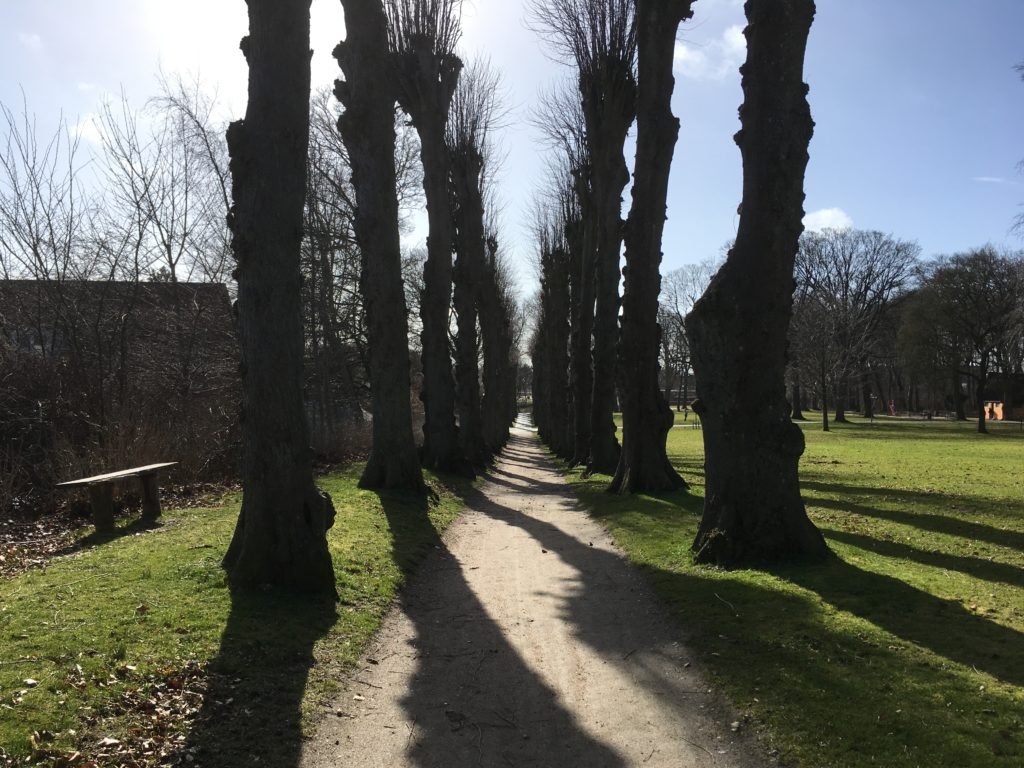 Christiansgave is another park in Hjørring, although a bit smaller than Svanelunden.
However, it is equally worth visiting. Christiansgave is a beautiful green place where you can easily go for a picnic whenever the weather is nice. There is a playground for children, and many teenagers also stop by to play football or frisbee.
The park was founded by King Christian VIII who visited Hjørring in 1843. The name Christiansgave means "gift of Christian".
Hjørring Bjerge & Bellevue Tower
In the northern part of Hjørring, you will find Hjørring Bjerge – one of the most beautiful natural places in the region.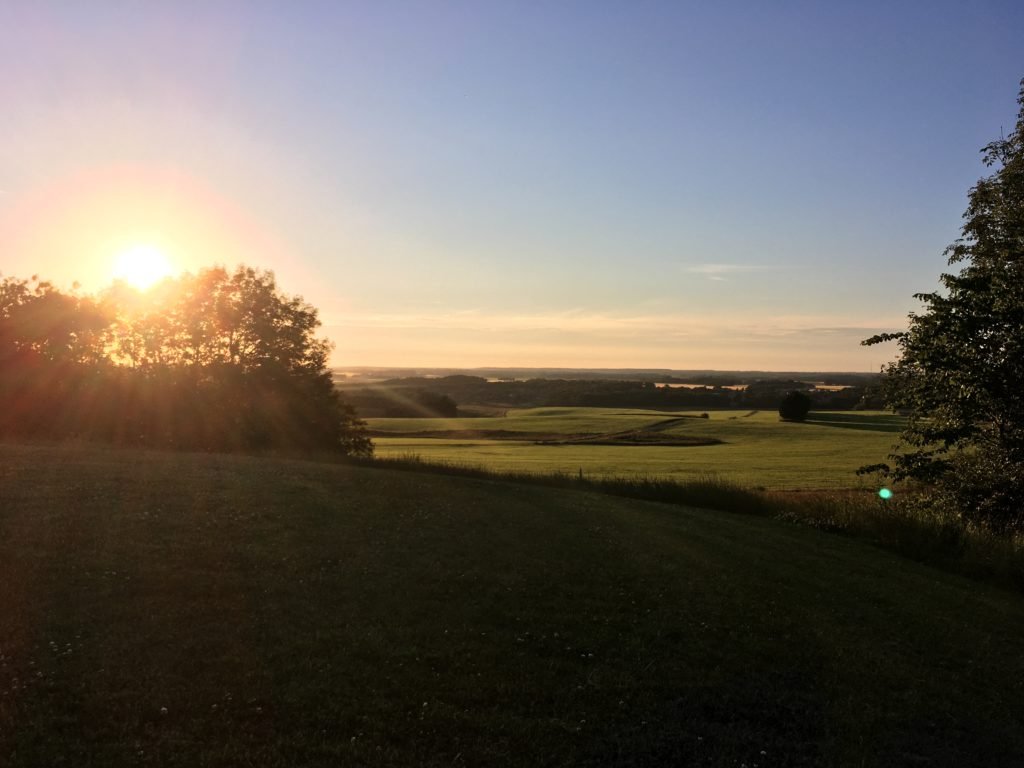 It's a hilly area with wide open fields and surrounding forests. Locals like to go here for long walks – they usually bring their dogs to play. In the winter, when the hills are covered with snow, it is an extremely popular place to go for a sleigh ride. Every snowy winter day will make Hjørring Bjerge crowded with kids and parents, so it's an important entertainment venue for the locals.
While you're there, don't miss out on the blue Bellevue Tower. It's the highest building in Hjørring, made as a watchtower. Built in 1965 and with a peak of 69 meters above sea level, you can get a great view of Hjørring, the surrounding towns, and even the North Sea. It's completely free to enter the tower and you can do it at any time.
Events in Hjørring
Even though Hjørring is a fairly small town with just around 26,000 inhabitants, it has a surprisingly large amount of things to do. Among them, several large events – for locals as well as for internationals
Dana Cup is the largest youth football/soccer tournament in the world. It takes place in Hjørring every summer. Kids and teenagers from all over the world go to Hjørring with the clubs and play in the yearly tournament (the Brazilians usually win everything). It's a great opportunity for the youths to make new friends and to compete against each other. During the Dana Cup week, the town becomes very alive, with many side-events and with many of the stores having special promotions. Therefore, it's a fun week for everybody, but you should know that the town gets overly crowded during this time of the year, so prices will rise, and there will be lines in stores, museums and restaurants.
Hjørring Revyen is a yearly revue held in the summer. Many of Denmark's best entertainers, singers and actors come to the town to perform. It is advised that you book your ticket a couple of weeks in advance if you want to attend. The Vendsyssel Theatre offers a special buffet and a menu of drinks if you book the full experience in advance.
Football (soccer for you American readers) is the most popular sport in Hjørring. The local men's football team had a season in the best Danish football league in the 2018/19 season, but were relegated after only a year. However, they still play weekly game in the second best league, and it can be entertaining to go and watch.
However, the women's football team is much more competitive than the men's team in Hjørring. The club Fortuna Hjørring is one of the best female football teams in Europe, usually winning the Danish league and playing almost yearly in the Women's Champions League.
Day trips from Hjørring
Hjørring is the largest town in Vendsyssel and it arguably has the largest amount of things to do in Northern Denmark, aside from the city of Aalborg. However, the surrounding cities, towns and resort villages have things to offer that Hjørring can't, so doing a day trip or two is always a good idea.
Here are your best options:
Løkken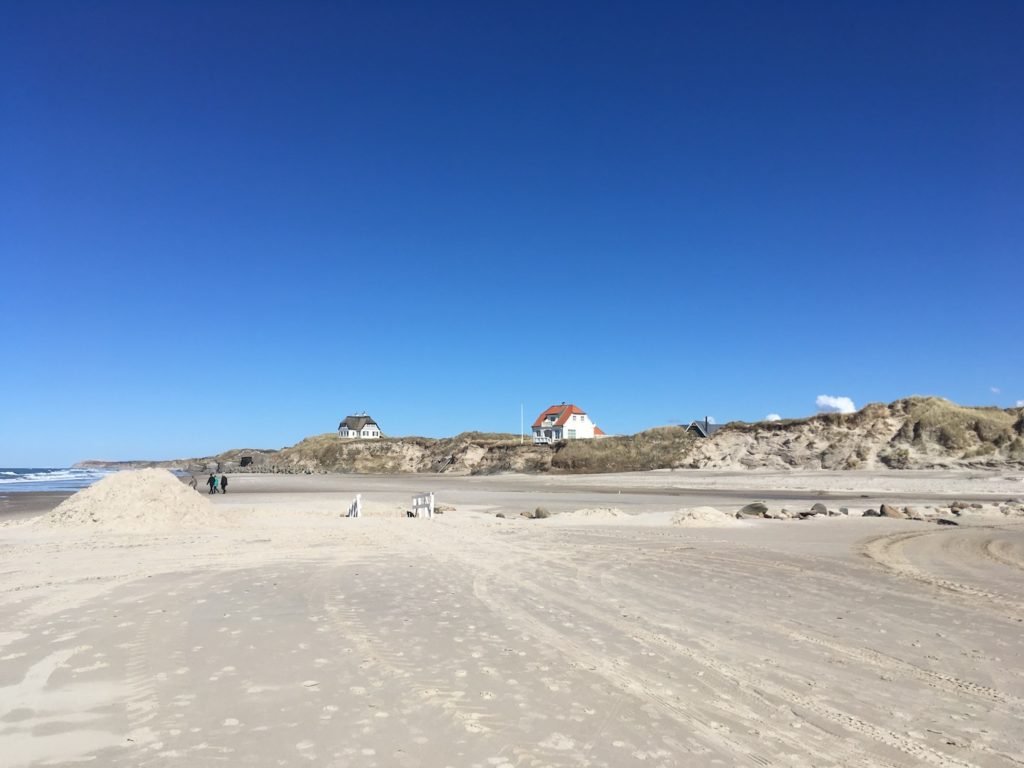 Løkken is located 20 minutes west of Hjørring. It's a beautiful small town with plenty of things to do. It used to be a town full of fishermen, but these days it's a tourist town. Løkken has a long coastline and a very calm vibe. You will find great restaurants with seafood, and the shopping options are decent. This beach town is arguably the best place to visit on a day trip from Hjørring.
Read our guide on where to stay in Løkken here (there are several nice hotels and holiday apartments)!
Blokhus
Blokhus is similar to Løkken in many ways. A popular tourist towns where you can shop, eat out and go to the beach. It's not quite as near as Løkken, but it still won't take long to get there. Highly recommended too.
Hirtshals
This port town has a very unique vibe. The people from Hirtshals are the proudest people you will ever meet – they truly love their hometown, and they will always tell you nice stories about it.
Hirtshals is relatively small, but you do have some nice things to do in the harbour area. If you're up for it, you can take a ferry from Hirtshals to Norway. They depart many times every day.
Of course, the best attraction in Hirtshals is the oceanarium – everybody visiting Northern Denmark should see it!
Frederikshavn
While Hirtshals has the main harbour on the northwestern coast, Frederikshavn has the equivalent on the northeastern coast. Frederikshavn is quite a bit larger than Hirtshals though, and almost the same size as Hjørring.
Shopping options are great in Frederikshavn, and you will have a bit of cultural things to experience as well. There are daily ferries going from Frederikshavn to cities such as Gothenburg and Oslo. Read about the Frederikshavn-Gothenburg connection here. Occasionally, a cruise is also shopping by.
If you want to stay in Frederikshavn for a longer while, check our town guide here.
Skagen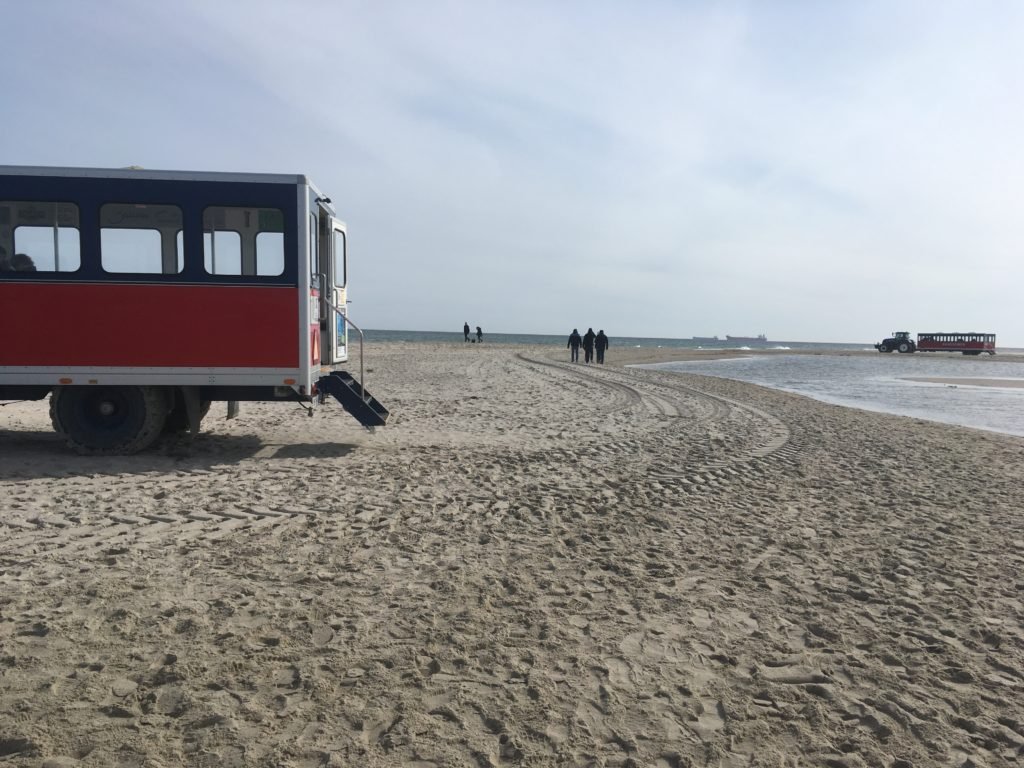 It will take around an hour to reach Skagen by car, and around two hours with train. But it's all worth it when you arrive. Skagen is charming houses and a lot of history. Like Løkken and Blokhus, the restaurants are great.
In the summer, Skagen has a lot of events, and it's a great place to be if you like to party. For the rest of the year, it's a calm and enjoyable place to go. The weather is better than most other parts of Denmark, despite being the northernmost location in the country.
Read about the best attractions in Skagen if you are going there.
Aalborg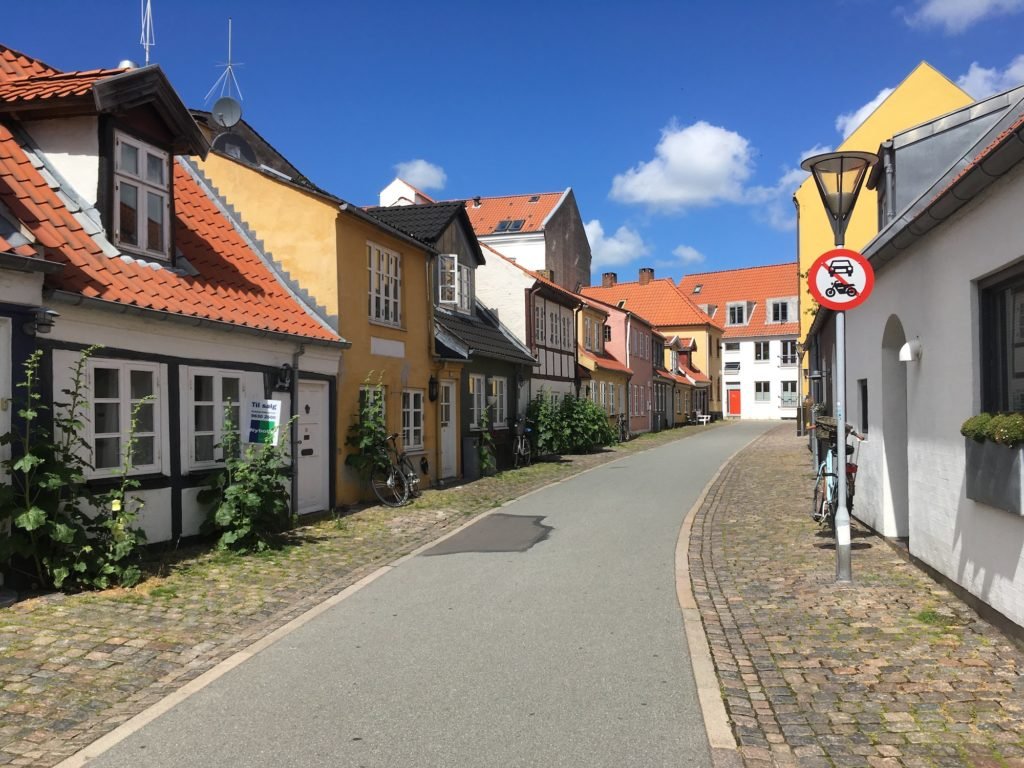 If you're a foreigner and you're visiting Hjørring, there is a high chance you'll be arriving via Aalborg Airport. If so, check our guide to the airport so you are well prepared. The airport serves as the main entry to Northern Denmark.
But you should definitely spend some time in Aalborg as well. It's larger than Hjørring and has a lot of cool things to do. In recent years, Aalborg has drawn a lot of interest from tourists, due to the constantly increasing number of cultural sights. Learn more about the top attractions here. Overall, Aalborg is highly recommended. You can easily spend a week there and still have stuff to do. It's essential to stay central in Aalborg since most of the attractions are in or near the city centre.
Best time to visit Hjørring
Most events happen doing the summer. The football tournament Dana Cup is the highlight of the year, but the city gets overly crowded during this time, so it's arguably best to visit right after or right before. That means in the end of June, beginning of July or the beginning of August.
In the autumn, there are very few events, and it gets quite rainy. Not the best time to go – the same can be said for the early part of the spring, although the late spring is often quite wonderful (late April and all of May).
Hjørring can also be quite charming in the month of December. In the central part of the city, the streets will be lit, and according to the yearly tradition, there will be a huge Christmas tree in Springvandspladsen (the water fountain square). Furthermore, the shops will sell Christmas stuff, and you can buy toasted almonds in the streets!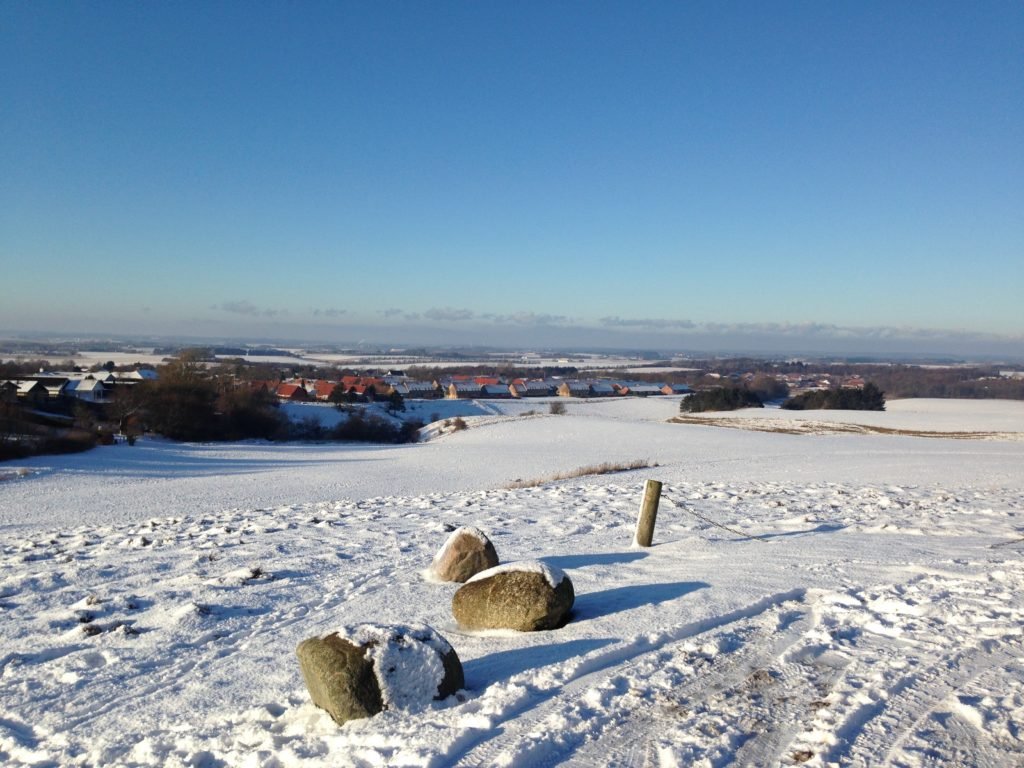 Conclusion
Hjørring may not be the most eventful city in Denmark, but it is nice to visit, and it has a few things that makes it stand out. We hope that you enjoy your visit, and be sure to visit several places in Northern Denmark!