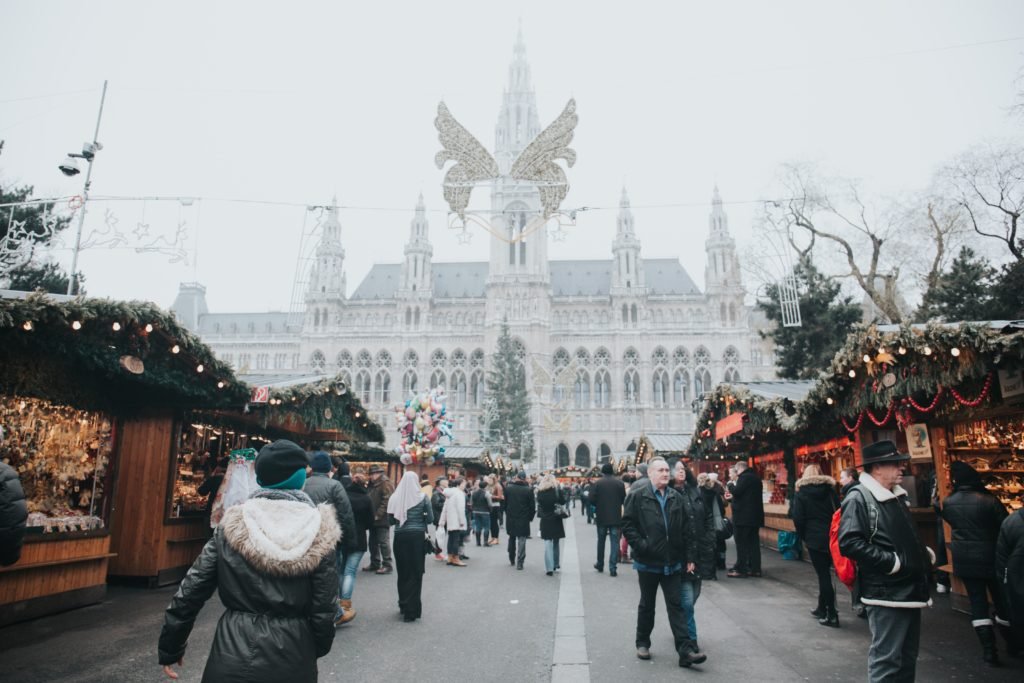 December is dedicated to Christmas in almost all Western countries – in fact, it has spread to almost the entire world. Therefore, Christmas travel is also a huge focus for us. Here are some suggestions on where to go in December!
These destinations aren't just limited to December. They are good at any time of the year, but they are particularly suitable for a trip in December. Let's take a look…
Sydney (Australia)
How about a warm Christmas?
That's appealing for everyone in Europe – and for most North Americans as well. To achieve this, you can visit Sydney in Australia where you can even spend Christmas Eve on the beach.
Sydney is a beautiful city with many great attractions. It will be an interesting destination to experience a different kind of Christmas, at least if you usually spend it in the Nordic fashion. That makes it rank as the top option in December. Finally, it's an epic place to spend New Year's Eve – you'll be a few hours ahead of the rest of the world by celebrating it in Sydney!
Madrid (Spain)
While Madrid isn't as warm as you would expect – in fact, it is rather cold in December – it remains one of the best Christmas destinations in Europe.
You will have great shopping options all over the city. Madrid has countless malls where you can buy gifts. Along with that, visit some of the nice outdoor Christmas markets in Plaza Mayor, Callao and Ópera. Be sure to eat some turrones, polvodores and churros!
And of course: Madrid has a lot of classic attractions that are great for the whole year. Not to forget that it has Europe's best nightlife, so there surely is a lot to do in Madrid in December!
Warsaw (Poland)
The famous Christmas markets in Germany are no longer what they used to be, as there is a safety risk of attending them now.
On the contrary, Eastern European Christmas markets are becoming more and more charming. Warsaw takes the lead. Christmas is a big deal here, and in several parts of the city, you will find markets, decorations, and a great mood among the locals.
Another benefit of choosing to visit Warsaw is that the prices are lower than in most Western European cities, including the popular Christmas destinations in Germany, so you get more out of your visit. And there truly is a lot to do in Warsaw, even aside from the Christmas-related activities.
Be aware of the cold, however – the winter in Poland can be even rougher than in the Scandinavian countries!
Vienna (Austria)
The beautiful city of Vienna is another great destination. With classic Christmas markets in gorgeous surroundings, a trip to Vienna is very enjoyable in the month of December.
With a practical location in central Europe, you can quickly reach other cities from Vienna as well. Bratislava, Budapest, Salzburg and Munich are all within a reasonable distance, so if you use Vienna as your base, you can do several interesting day trips from there. But that might not even be necessary since Vienna itself is interesting enough all by itself. It is one of the cities in the world with the highest standard of living.
Boston (United States)
Boston is arguably the best destination in North America during December.
Culturally, there is a lot to do. Many musicals, concerts and shows take place in Boston during the final month of the year. There are plenty of sports teams around as well: Including the New England Patriots who play 2 home games (on average) each December.
There will also be Christmas markets in Boston. It's a great city for shopping. Ice skating will be a fun option for visitors. And finally, New Year's Eve is celebrated in style here. Boston is a great city to visit in December!