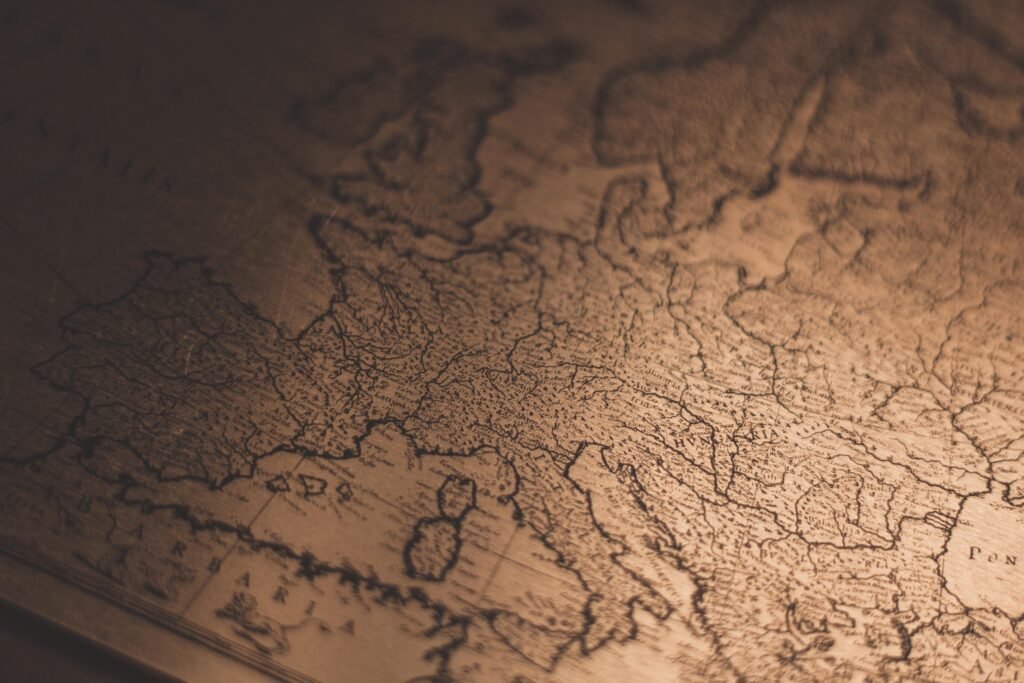 European countries generally get a lot of tourists. But that doesn't mean that there aren't any hidden gems. The European continent offers quite a few fascinating places that often escapes the limelight. In order to inspire you for your next trip, we are presenting this list of the top 10 hidden gems in Europe that you likely haven't considered visiting.
To provide as much variation as possible, countries can only be represented once on this list. Of course, the destinations we mention aren't exactly unknown among locals, but they are generally not known (or at least rarely looked into) by travelers.
Gijón, Spain
Spain's northern coast, also known as the green coast, is super popular among locals but not very frequented by foreigners. There are some notable exceptions – the main one being the city of San Sebastián – but otherwise, there are multiple hidden gems in this part of Spain.
Gijón is the largest city of the region Asturias. It is located right by the coast, it has a rich city life, a port and a central beach. Gijón feels like a traditional Spanish city. It is very charming, and it offers great food as well. There are many nice seafood restaurant and the preferred drink in Gijón is the local cider.
Unlike other Spanish destinations, Gijón is rarely that crowded. Even in the summer, you won't see too many foreign tourists. The reason could be the fact that Gijón is hard to access. There is only one large airport in the Asturias region, and it doesn't have that many international connections. Therefore, many visitors fly to Madrid, spend some days there, and take the train to Gijón for a calm and cultural vacation.
The best time to visit would be in the summer where the weather is very pleasant. Throughout the year, it generally rains a lot in Gijón, so that is always a risk. But the temperatures in the summer are very pleasant – warm, but not as hot as in other parts of Spain.
La Rochelle, France
Located in western France, just shy of 500 kilometers away from Paris, we find La Rochelle. Just like most of the other destinations on this list, La Rochelle is a very popular destination among domestic tourists, but it is not that well known among international travelers.
However, La Rochelle certainly is one of the top destinations in France. It is a beautiful coastal city with a rich history. La Rochelle was founded by Gallic tribes in antiquity, but its biggest era was during the Middle Ages when La Rochelle was inhabited by the Knights Templar and the Knights of Saint John. At this time, it was the largest port on the Atlantic.
The three medieval towers at the harbour are the top attractions in La Rochelle. But don't forget the cathedral, the Orbigny-Bernon Museum, and the Fort Boyard. The port is still very active, but in recent years La Rochelle has mostly grown as a service-based city. It has a university and all the necessary infrastructure for trade and commerce. Compared to other French cities, it is still relatively small, with its 75,000 inhabitants.
The French consider La Rochelle to be one of the cities in the country with the highest standard of living. The tourism industry is developing in the area, so try to visit La Rochelle soon – because eventually, it will be full of tourists just like France's other big destinations. It is not a cheap city to visit, but it is highly worth it. Especially if you want to see a different part of France than Paris and the Mediterranean coast.
Bremen, Germany
Bremen is a decently sized city – more than a half million people live there – and it is one of the most important cities in Northern Germany. It has the status of being a Hanseatic city, it is rich in landmarks and history, yet foreigners aren't as interested in Bremen as they are in Berlin, Hamburg, Cologne and Munich.
Therefore we believe that Bremen belongs on this list. The city is incredibly charming, which you will immediately notice as you walk through the old town of Bremen. Attractions such as the Market Square, the Roland Statue, the Cathedral and the City Hall will steal most of the attention. There are also a lot of nice museums and galleries in Bremen. If you are into sports, you can visit the stadium of Bundesliga club Werder Bremen and perhaps even try to attend a match.
Like many other cities in the western half of Germany, Bremen has a very industrial heritage and it is an important city for the German economy. But it is certainly also a cultural city. Since Bremen has an international airport, it is not difficult to get there, and if you ever want to experience a different part of Germany than the typical tourist cities, we highly recommend a trip to Bremen!
Guimarães, Portugal
Guimarães is known as the birthplace of Portugal. For this reason, it does get tourists and it was once the European Capital of Culture, but we still believe that Guimarães is underrated.
Located in the Norte Region, Guimarães is just a quick train ride away from the popular tourist city of Porto. So if you ever go to Porto, consider adding a day trip to Guimarães as well. It is also situated near another Portuguese gem, Braga, so a visit to all these cities can easily be combined.
Portugal's first king was born in Guimarães, and the Battle of São Mamede took place near it. Those are the main reasons why it is considered to be the cradle of the nation. The entire town centre is fascinating, and it is listed on the World Heritage List. If we have to recommend a few top attractions, it would be the Braganza Dukes Palace, the Toural and Oliveira squares, and the church with the very long name: Nossa Senhora da Consolação e dos Santos Passos.
There are many cultural events all year round in Guimarães, and the city is home to Portugal's proudest football club, Vitória SC – a club that is widely disliked by supporters of almost all other Portuguese teams.
The best way to reach Guimarães is to fly to Porto, and then take the train to Guimarães. One day is enough to see the main sights, but the city is very comfy, so definitely try to stay for multiple days if you can.
Pereiaslav, Ukraine
There's a good chance that you haven't heard of this city – it isn't very large, but people describe it as a living museum, and it is in fact one of Ukraine's most historic cities.
Pereiaslav is home to over 20 museums and has some unique landmarks. Most visitors go there to experience the culture, to see the architecture, to get a feel for a smaller Ukrainian city, and also to be near nature – there are forests and rivers nearby.
If you ever visit Kyiv, you can do a day trip to Pereiaslav. The two cities are not too far apart. But it also makes sense to stay in Pereiaslav for more than just a day, particularly if you want to check out several of the museums in the city.
Galway, Ireland
Most tourism in Ireland is centered around Dublin. That makes sense since Dublin is a very fascinating city. But if you head directly west from Dublin and continue to the opposite coast, you will wind up in Galway which was the European Capital of Culture in 2020.
Galway has a unique culture. The city was founded in the 12th century, although there were previous settlements beforehand. There are several nice attractions, namely the Galway Cathedral, the Spanish Arch, the Riverside and the City Museum. The Galway Arts Festival is an event that attracts a lot of people. And the city does get tourists, so it isn't entirely unknown to travelers – but our ultimate point is that it is still very underrated and should be visited by more people!
Perugia, Italy
Perugia is one of the most interesting cities in Central Italy. Its history is believed to be even older than that of Rome, since Perugia was settled by the ancient Etruscans. It was later absorbed by the Roman Empire, it was then an important Renaissance city where several artists lived and studied, and later it became part of Italy as we know it today.
The attractions in Perugia date back to ancient times, so there are many things to see and do. The entire city has a nice vibe. Piazza IV Novembre is the heart of the city, and if you ever go there, make sure you take time to stroll around and enjoy the architecture. One of the key ancient landmarks is the large Etruscan Arch. Another great sight is Fontana Maggiore, a medieval fountain.
Perugia is also a university city. Many of the inhabitants are students. The city is famous for its chocolate. It also has a yearly jazz festival which is very popular.
A trip to Perugia can be combined with a trip to Rome, Florence, and other places in Central Italy. But we would advise to spend several days in Perugia – ideally up to a week.
Lublin, Poland
Poland is getting more and more attention in general. Krakow is already one of Europe's most visited cities, while Warsaw is a prominent destination as well, not to forget coastal city Gdańsk.
But a city that most foreigners forget about is Lublin. It is one of the key cities in the eastern part of Poland. Lublin has a rich history as a former royal city and as a centre of commerce.
The old town of Lublin is incredibly charming. There are several interesting museums you can visit as well. Another thing that positively affects our impression of Lublin is that it has a lot of green areas. There are also many young people in Lublin, which gives the city a youthful and interesting vibe. The standard of living is very high in Lublin, yet prices remain somewhat low, so the money goes a long way here. Most visitors end up loving the city, so a trip to Lublin is highly recommended if you want to go off the beaten path in Eastern Europe.
Plovdiv, Bulgaria
Bulgaria as a whole is getting more popular among tourists. The east coast has been well-frequented for decades, particularly Varna, Burgas and Sunny Beach. And when foreigners do plan a cultural trip to Bulgaria, the capital Sofia is typically the preferred destination.
Plovdiv is a great alternative. Situated in the central part of the country, Plovdiv is a beautiful historic city that was previously known as Philippopolis. It was founded by the king of ancient Macedonia, Philip the Great. Throughout the years, many tribes have inhabited Plovdiv – most famously the Macedons, the Thracians and the Romans. Today it is the second-largest city in Bulgaria. Many of the attractions date back to ancient times, so if you are interested in history, Plovdiv is definitely one of the most underrated destinations in Europe!
DON'T MISS: Where to Stay in Plovdiv, Bulgaria
Aarhus, Denmark
When people think of Denmark, they often think of Copenhagen. The Danish capital is the destinations for most foreign tourists when they visit Denmark.
But don't sleep on Aarhus. It is the second-largest city in the country, and it has a very central location. That makes day trips possible in all directions. Furthermore, Aarhus has a growing cultural scene with many museums and social activities all year round. It is one of the oldest cities in Denmark, so it also has classic attractions like the Cathedral and the Latin Quarter.
Aarhus does have an airport, but it doesn't have too many connections. It is generally easiest to fly to Copenhagen and then take the train to Aarhus, or flying to Billund Airport and then take the bus to Aarhus.
We have covered Aarhus in detail in other articles. Read about where to stay and get some suggestions on what you can do in Aarhus as a visitor.
—
To conclude, there are still many hidden gems in Europe – you only have to look for them. Many European places are rich in history, culture and entertainment, while still not attracting the crowds that the top destinations are getting.