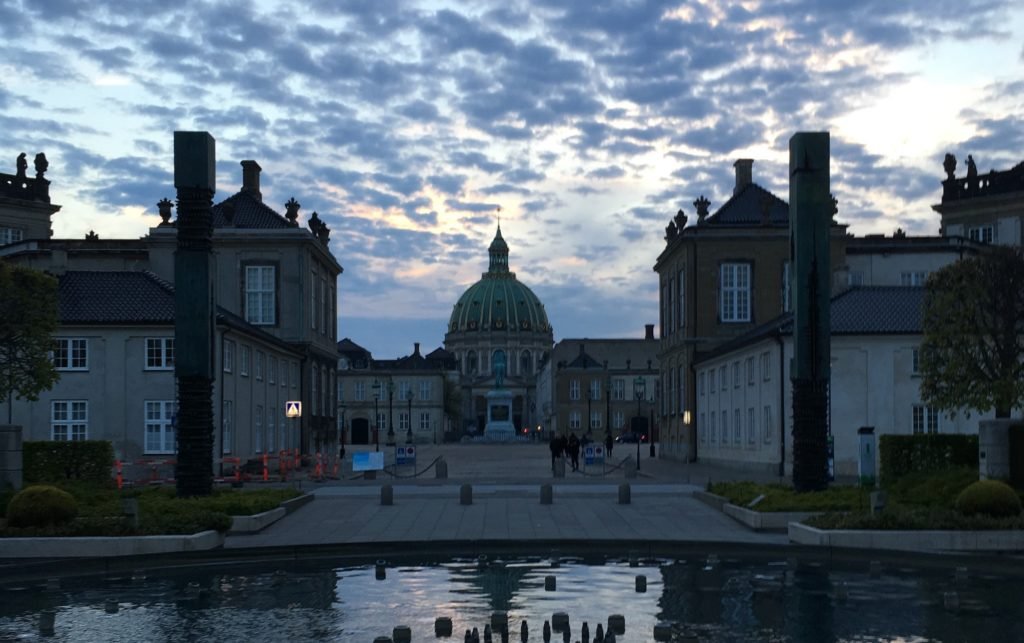 Denmark receives many million visitors each year, and the number is only going up. With long coastlines, interesting cities and great food, it is no surprise that Denmark is receiving more attention from travelers. Here are ten reasons why you should visit Denmark in 2020 and beyond.
An interesting culture
Danish culture is very interesting. It was the homeland of the Vikings, along with Norway and Sweden. Denmark is also one of the oldest kingdoms in the world, and it has always been a country with a high degree of freedom. People are creative – something that can easily be seen in the many modern inventions that come from Denmark.
So regardless of whether you are into historic or modern culture, Denmark will have something interesting to experience. Copenhagen arguably has the most cultural things to see, but don't underestimate Aarhus, Aalborg, Odense, Roskilde, Ribe and several other Danish cities!
People are nice and accommodating
Some people will claim that Danes are cold and unwelcoming – but that is wrong, at least for the most part.
It is true that it can be a bit hard to start a conversation with a Dane. Or rather, they will rarely talk to you out of the blue. People rarely speak to strangers. But if you do get into a social circle, or if you simply start the conversation with someone, you will find that most Danish people are happy to socialize. Danes are nice and accommodating to everyone, so it is no problem to make friends if you do an effort. It will, of course, require you to take the first step in many cases. Aside from that, there are also many expats and immigrants in Denmark, particularly in the bigger cities.
Historic cities
Denmark is full of historic cities. The oldest one is Ribe, which is now a very small city, but where many of the classic attractions remain.
Other old cities such as Copenhagen, Roskilde and Aarhus are larger than ever and offer a lot of great sightseeing options. Denmark is a great place to go if you are into Nordic history!
Great beaches & nature
Denmark has one of the longest coastlines in the world since the country is basically a peninsula with a lot of surrounding islands.
Therefore, you will find a lot of beaches. The best ones are in the northern and western parts of the country. You can only really bathe and do the typical beach lifestyle in July and August – for the rest of the year, the beaches are just nice places to take walks.
The rest of the country's nature should also be mentioned. While Denmark doesn't have any mountains, it does have many great forests. Jutland is the best place to go, as some areas are very green.
Nice food and drinks
Danish food is quite good. It has not gained the international popularity of Italian, Brazilian or Japanese food, but many Danish restaurants rank among the best in the world according to critics.
Common dishes in Denmark are stegt flæsk, flæskesteg, smørrebrød and frikadeller. Check out our article explaining all the foods you have to try in Denmark.
Of course, beer is very popular in Denmark. You might know the brand Carlsberg, but try out a Tuborg as well. The soda Faxe Kondi must also be tried!
Clean and environmental
One of the best things about Denmark is that it is a very clean country that takes care of the environment.
You will rarely see messy streets or pollution. In fact, quite the opposite. Danes have respect for their surroundings and for nature. Over the last many years there has been a huge focus on environmentalism by the politicians, and Denmark is one of the countries in the world that cares the most about climate change. You will see an extraordinary amount of windmills, and many houses have their own solar cells on the roof.
A high degree of safety
Denmark is generally a safe country. Crime rates are much lower than in many other countries. Recently they have apparently increased a bit, particularly in the major cities, but nothing out of the ordinary. With normal common sense, you can expect a very safe stay. Denmark is considered safe for every kind of travelers, including single women, families with kids, pensioners, etc.
Tap water, all foods, all drinks are completely safe to consume. No vaccines are required for going to Denmark aside from the ones you get recommend in your own country anyway.
Proximity to other great countries
From Denmark, you can easily reach several other countries.
Cross the southern border with car, bus or train and you will reach Germany. Never far away, no matter where in Denmark you are staying.
From Copenhagen, you can drive or take the train to Malmö in Sweden. Once again, a simple trip that doesn't require much. Most people visiting Copenhagen also take a day trip to Malmö so as to visit both Denmark and Sweden on the same trip.
Ferries also sail to Sweden. One of the most popular routes is the one between Frederikshavn in Northern Denmark to Gothenburg in Sweden.
You can sail to Norway from Frederikshavn as well – and also from Hirtshals and Esbjerg. Ferry tickets are usually cheap.
Everybody speaks English
Almost everybody in Denmark speaks English. And unlike in other countries such as France and Spain where the locals don't want to talk any other language than their own, even if they are able to, the Danes are very eager to use English or whatever other languages they speak.
In other words, it's a country where you don't really need to know the local language (Danish) to get by – English will be sufficient everywhere in the country, even in small villages. However, it is still recommended that you learn a few words and sentences in Danish since it is a nice gesture, and since it shows that you are interested in the culture.
Friendly to everyone
It is very unlikely that you will experience any discrimination in Denmark. It is one of the least racist countries in the world, and it is also a country with equality for men and women. There is an extremely high degree of personal freedom for everyone.
Denmark is also considered to be one of the most children-friendly countries in the world. As mentioned earlier, Denmark is very safe, but there are also facilities in malls, restaurants, etc. for children. So if you're traveling as a family, you can expect a great stay in Denmark!