Odense is the home city of famous fairytale writer H.C. Andersen and many attractions are related to him. But more generally speaking, Odense is a beautiful city with a historic past. There are many things to do and see, and here is a guide to the best attractions in Odense.
H.C. Andersens Hus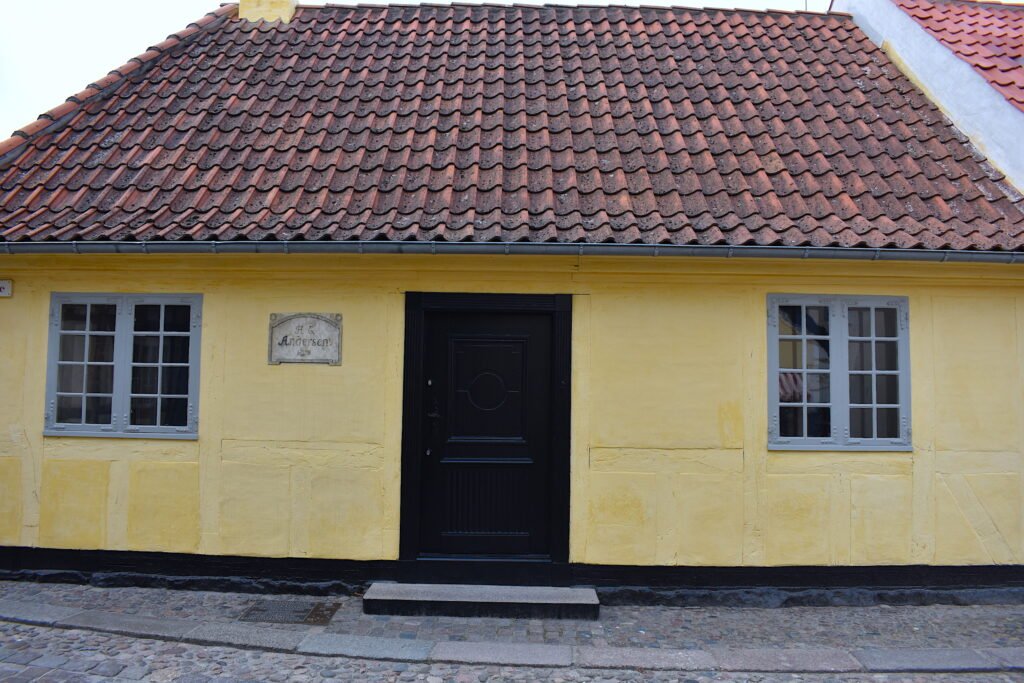 H.C. Andersen's house is the main museum for everything related to the classic author. He was born here, and a hundred years later, the municipality decided to purchase the house so it could be used for public purposes. It was restored in several ways, and now it is a museum.
You will find many interesting objects related to H.C. Andersen. It is also possible to learn more about him and his life by getting a guided tour.
Aside from this house, which is the birth house and now the main museum, you should also visit the childhood home of H.C. Andersen, where he lived for more years. This is also a museum now, but a lot smaller. Both are located relatively near each other.
Den Fynske Landsby
This open-range alternative museum is one of the most unique and charming places you can visit in Odense. It portrays the typical 19th-century town in Funen, so it gives you a chance to look back into the past. Interesting buildings from all over the island of Funen have been moved to this museum, namely from the 1800s, but with some buildings dating all the way back to 1500.
Den Fynske Landsby (The Funen Town) is similar to Den Gamle By in Aarhus. Both places have adopted the same idea of showing what life used to be like, and both have collections of many old Danish houses and structures. However, this one is a bit smaller, and it focuses specifically on Funen. Perfect place to go if you want to know more about the local history!
Located in the southern part of the city, but you can reach it quickly with bus. Take line 21 or 28 to get there, or rent a bicycle. Both ways are effective.
Egeskov Castle
Egeskov Castle is a wonderful place to visit. While not located in central Odense, it isn't far away either: Head a bit south and you can reach it in less than an hour.
It is a huge manor with lots of things to see. The castle itself is mighty impressive, and it has the typical Brick Gothic look. There's beautiful nature around the area, such as a large lake, a garden and several forests. In the garden, you will see a few interesting things. Our favorite is the cannon that is permanently standing outside.
Egeskov Castle is a very popular attraction in Odense, and the style of the manor has been copied several times by other architects. In Japan, there is an almost exact copy of Egeskov.
Danish Railway Museum
This four-star tourist attraction should not be missed either. The Danish Railway Museum, or Jernbanemuseet as it is called in Danish, is highly popular among locals as well as tourists. You could argue that it is the best museum to visit in Odense if we look aside from the ones related to H.C. Andersen.
In this museum, the entire focus is on trains. It covers over 10,000 square meters and has several nice exhibitions: Including locomotives, carriages and tracks. Some of the most important buildings related to train travel in Denmark have been moved to this museum, and you can see it all for 80 DKK (around 11 EUR). The Danish Railway Museum is open every day between 10 and 16.
St. Knuds Kirke
One of the most famous landmarks in Odense is St. Knuds Kirke – the cathedral of the city. It is named after Saint Knud, a former king of Denmark.
The first thing you will notice is the large tower since it is one of the tallest structures in Odense. The style of the cathedral is interesting, and the interior is quite nice. While not as large or historically meaningful as Roskilde Cathedral, it still ranks among the best religious buildings to see in Denmark.
Eventyrhaven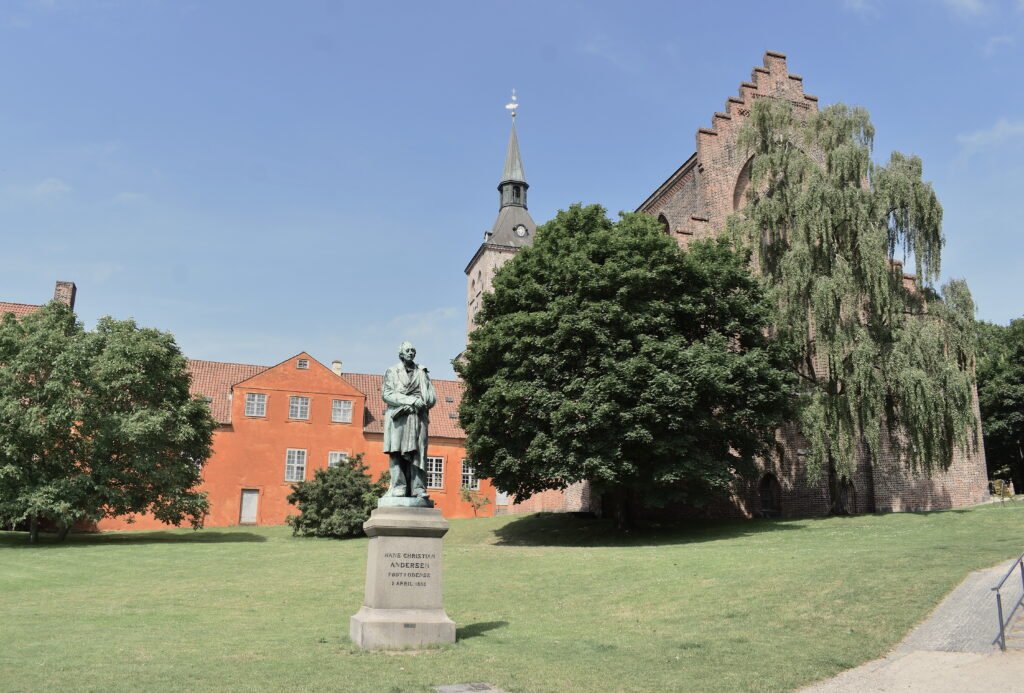 Eventyrhaven, also known as H.C. Andersen Haven, is a garden located directly behind the cathedral we just described. Therefore, it makes sense to see both of these attractions the same day.
It's a beautiful park and it is relatively new, dating back only to the 1940s. There are many trees and natural sights: A river passes through the park, so you will also find bridges. Due to the nice amount of space, it's a place where you can easily sit down to relax. The view of the majestic cathedral makes it a memorable place to visit, and most locals love to stroll by Eventyrhaven. We consider it to be one of the top attractions in Odense, and thanks to the central location it is always easy to get there!
Odense Castle & Kongens Have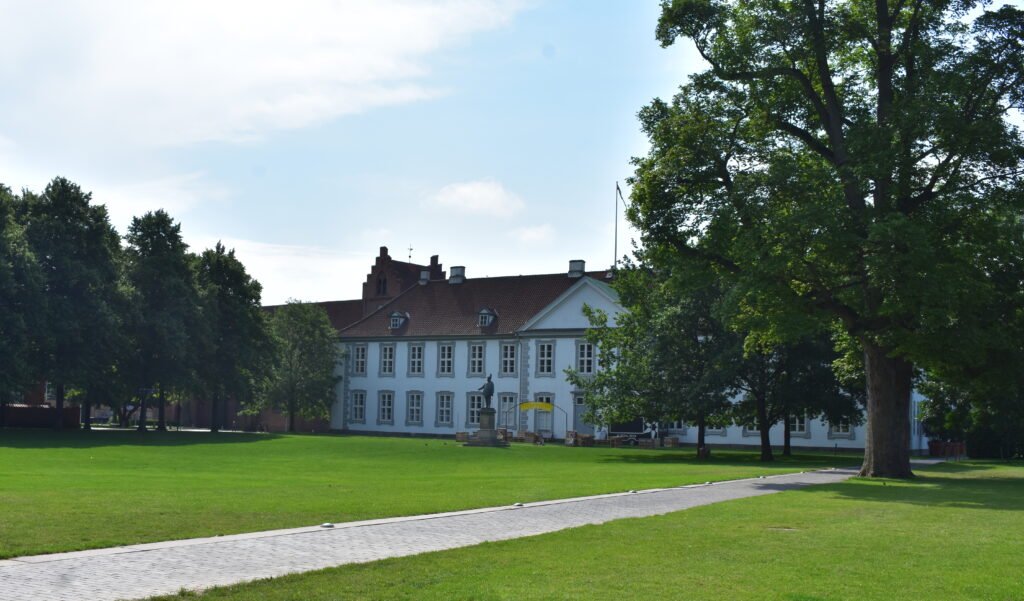 Odense Castle is not as big or as impressive as Egeskov Castle, but it does have a huge advantage in the fact that it is more central.
It dates back to the 1200s, although it was rebuilt and restored a few times since. Initially, the castle was used as a type of monastery. But ever since the age of the Reformation, it has been the administrative center of Odense. And now it's a popular tourist attraction.
The castle is located in Kongens Have, which means the Garden of the King. A very pleasant place to visit, and since it is a public area, you can stop by any day without worrying about any entrance fee. Many locals go for a stroll here, and in the summer, they often sit down for a picnic. The garden is inspired by classical French and English styles. There are many interesting trees and flowers. Some of the trees are hundreds of years old.
If you arrive in the summer, going to Kongens Have is an absolute must. There will be concerts every week, and as mentioned earlier, this is also when the weather is at its best!
Munke Mose
If you didn't spot it already, many of the best attractions in Odense are related to nature, or at least to the outdoors. Here is yet another example!
Munke Mose is another popular park. It contains the following things:
Open areas with grass
Trees, plants and flowers
Football field and other areas for sports
Playgrounds for kids
Lakes, tiny islands, bordering a river
Sculptures and small monuments
In fact, Munke Mose shouldn't be qualified as just one attraction, since there are so many things to do in this particular area of Odense!
Port of Odense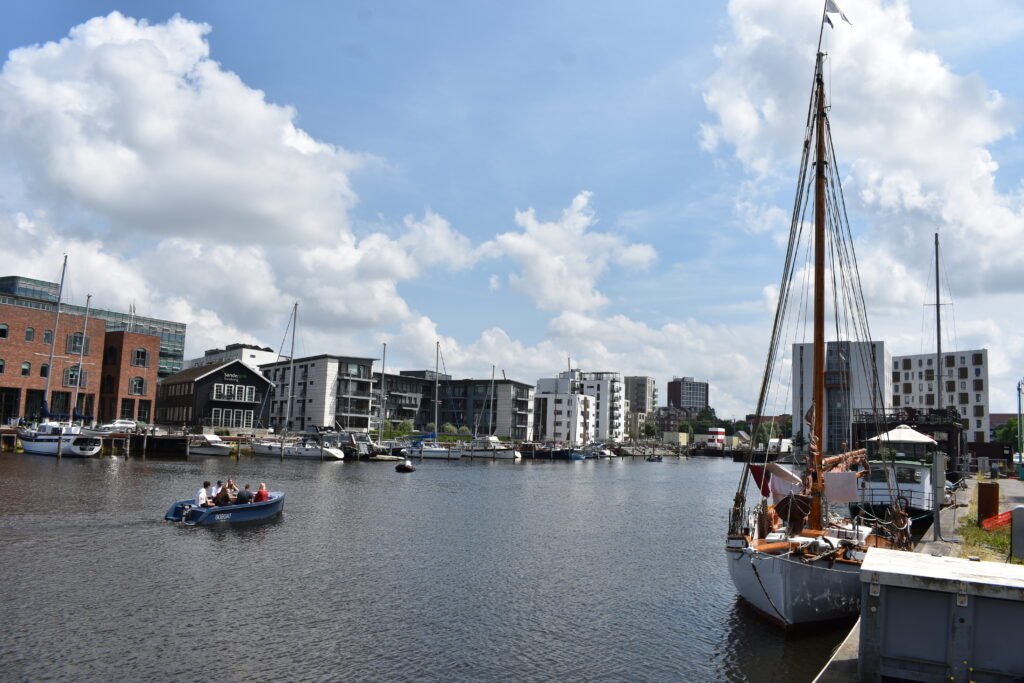 Port of Odense, Odense Harbour, or Odense Havn as the locals call it, as another significant place to visit.
The port is only the seventh most used in Denmark, but it is fairly important for the local economy, and it is certainly a very beautiful port.
It was founded in 1803, but it has been modernized several times since. Odense has a very unique location, sort of inland, but still with sea access.
The port area of Odense is quite nice. Not only does it have an important industry, various restaurants, and interesting buildings – it also has several cultural sights and attractions. Among them are the Northern Atlantic House, a cultural house where the relationship between Denmark and Greenland is celebrated through various events, and there are also many youth events that also take place in buildings near the port area. Don't forget to see the H.C. Andersen statue either!
Odense City Hall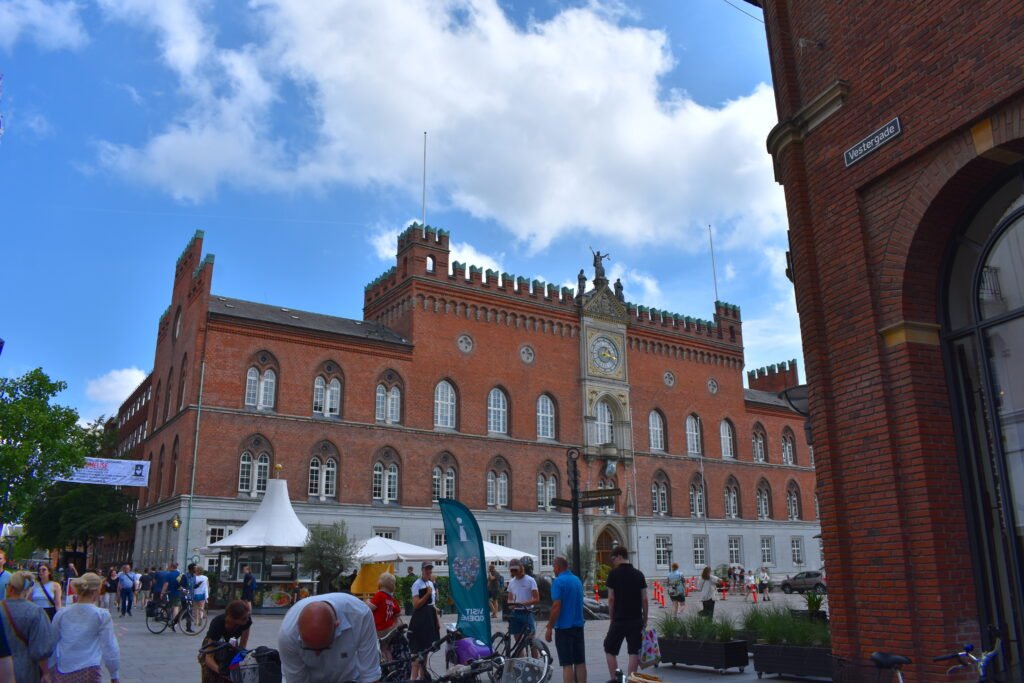 At last, we have a rather simple, but still impressive sight in Odense: The city hall.
This Gothic-inspired building was built in 1881 and it will be easy to spot, being one of the largest public structures in the center of the city. Its red look is not unusual compared to the rest of the architecture in the city, but the beautiful clock and the top statues are making the facade very beautiful. You will also be able to spot the waving Danish flags on top of the city hall on most days.
However, the absolute highlight is on the inside where a memorial wall on the first floor is dedicated to all the significant persons that were once born or lived in Odense. This wall mentions 35 names, it is well decorated, and you will also find classic poems written on it. If you do get the chance to get inside the city hall, don't miss this memorial wall!
---
And here we have it – the ending of the article. Odense has a lot of nice sights and attractions, and we sincerely hope that you will enjoy your visit to Denmark's third-largest city. If you want to read about other interesting Danish cities, then feel free to browse around the site – we have covered Denmark and its greatest destinations extensively.