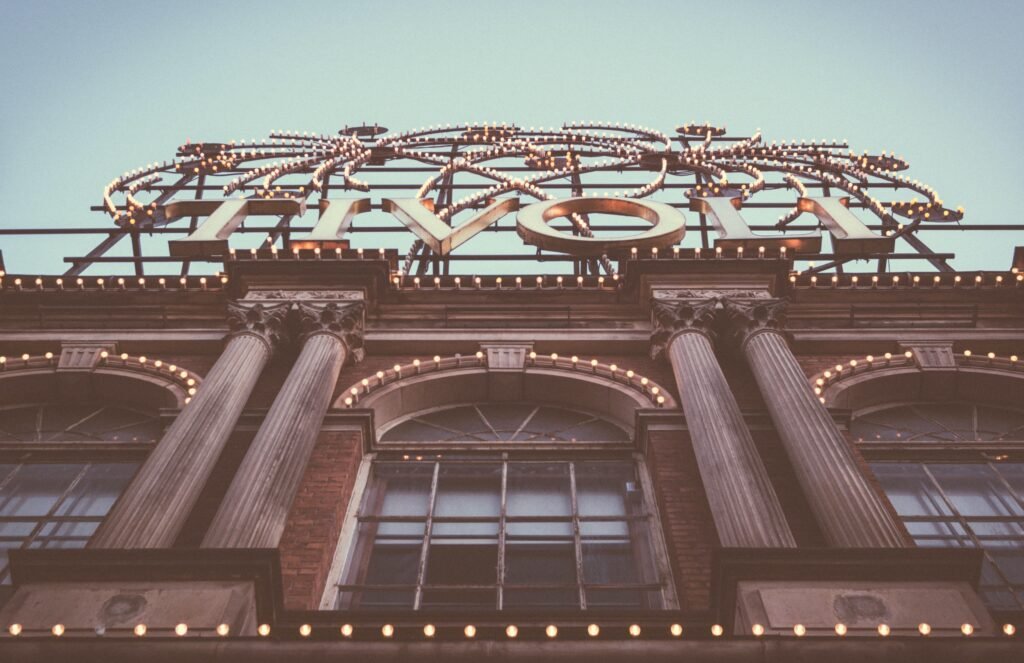 We have previously covered the most visited cities/municipalities in Denmark and now it is time to look at singular attractions. The majority of the most visited attractions in Denmark are located in Copenhagen, but not all of them. Find all the full list here, and learn what makes each attraction special!
The source of the data is the yearly publication from VisitDenmark. You can find their publication here which actually includes a list of the top 300 attractions in the country.
Descriptions and additional information in this article are written by Scope Trip.
Due to the situation of the world in 2020, Denmark only received a fraction of the foreign tourism that the country usually receives. This naturally had an effect on the entire industry, and domestic tourism dominated the year. Therefore, many of the cultural sights were less visited in 2020 than usual, while summer attraction parks did very well thanks to domestic visitors. Free attractions out in the open, such as The Little Mermaid, are not included since it is very difficult to establish the true number of visitors.
Let's have a look at the list!
1. Tivoli (Copenhagen)
The top attraction is no surprise at all. Copenhagen's Tivoli is the second-oldest amusement park in the world, and it is the main tourist magnet of Copenhagen. After receiving over four million visitors several years in a row, it had to settle for 1.6 million visitors in 2020 but still kept is top ranking.
Tivoli is situated right in the middle of the Danish capital, in between the City Hall Square and the Central Train Station. It is not open for the entire year – the main season is the summer, with additional openings during Halloween and Christmas.
The oldest roller coaster inside Tivoli dates back to 1914. Modern attractions have also been added inside the park, and there are plenty of things to do. Aside from getting an adrenalin rush from the many rides, you can eat at Tivoli, play games, watch shows, view exhibitions, and much more. It is an amazing place to go with a partner, with friends, or with the entire family.
Staying at a hotel near Tivoli is the top priority for most tourists visiting Copenhagen. Check our guide on where to stay in Copenhagen to prepare for your trip.
2. Copenhagen Zoo (Copenhagen)
The Copenhagen Zoo is another classic attraction in Denmark. It is one of the oldest in Europe, and even in restriction-plagued 2020 it received over 1.1 million visitors.
This zoo is incredibly well designed and is home to more than 3,000 animals across more than 250 species. The Copenhagen Zoo has a clever breeding program which makes it more sustainable than other zoos around the world.
Its exhibits are categorized into different sections of the world. You can visit the Nordic exhibit, the South American, the Asian, even the Tasmanian – or one of the many other sections at the zoo.
We consider it to be one of the best attractions in Copenhagen, so naturally it is also one of the best places to visit in the entire country.
3. Dyrehavsbakken (Copenhagen)
Dyrehavsbakken, often referred to as simply Bakken, is the only amusement park in the world that is older than Tivoli. It also experienced a big drop in visitors in 2020 and ultimately hosted around 750,000 guests. But that was still enough to rank it as the third most popular attraction in Denmark.
Located in Klampenborg, a suburb to Copenhagen, it is an extremely popular venue among locals. Entry is free, so naturally people love to visit it. Not all foreign tourists get to visit Bakken, but we highly recommend doing that. It is a great place with over 30 attractions which includes 6 roller coasters. Bakken is also famous for its shows and restaurants. It is an awesome place to spend a night.
4. Legoland (Billund)
Legoland is the top attraction outside of Copenhagen. Situated in the town Billund, it is surprisingly easy to access thanks to the presence of Billund Airport which is the second-largest in the country.
It is an amusement park with one major theme – LEGO. Most rides relate to LEGO in some ways, and there are also exhibitions of LEGO. For instance, the Mini Land is the core of the park as it has beautiful landscapes and buildings built with LEGO. Several of Denmark's best attractions are portrayed in the Mini Land. It is a great exhibition.
Legoland is mostly a family place. You can spend an entire day there and have fun. Some families decide to get a pass for multiple days and stay in one of the hotels near Legoland in Billund.
If you visit Billund to go to Legoland, we also urge you to visit the LEGO House in the central part of the town. Check out all the attractions in Billund here!
5. Djurs Sommerland (Nimtofte)
Physically one of the largest amusement parks in Scandinavia. Djurs Sommerland is located in East Jutland, in a village called Nimtofte near Aarhus.
This family-owned summer park is relatively new (founded in 1981) and has grown to be incredibly popular. It is the second-most visited attraction in Jutland, trailing only Legoland in Billund. Djurs Sommerland received 450,000 guests in 2020. The majority of the visitors are domestic tourists from all around Denmark, but the park also gets plenty of Swedish and German guests.
Djurs Sommerland is open from April to October. The summer months are the busiest. The park is separated into nine different section where each has its own theme. There are over 60 attractions in total, some of which are roller coasters. One of the sections exclusively has aqua-based attractions such as water rides. So remember to dress for the occasion.
It makes sense to stay in one of the hotels near Djurs Sommerland. It is also possible to visit the park as a day trip from Aarhus if you happen to be staying there.
6. Aalborg Zoo (Aalborg)
Aalborg is also represented on this list thanks to its zoo. It received over 400,000 visitors in 2020 and was the attraction that suffered the least under the restrictions as visiting numbers only fell about ten percent.
While not as large as the zoo in Copenhagen, Aalborg Zoo is still very impressive. It has 126 species and more than 1,500 animals. The zoo focuses on nature, and aside from seeing all the species of animals, you can see exhibitions related to conservation of nature and environment. It is an old venue (opened in 1935) but it manages to renew itself and stay up to date with modern movements. Aalborg Zoo is particularly popular among locals but it has gained significant international recognition in recent years.
If you intend to visit, don't miss our where to stay in Aalborg guide or our list of other attractions in the city of Aalborg.
7. Knuthenborg Safaripark (Maribo)
The largest safari park in Northern Europe ranks as number seven on this list – which is quite impressive.
The word impressive is also the best way to describe the park. More than a thousand animals live in Knuthenborg, in an area larger than 500 hectares. Unlike what you see in a zoo, the animals in this park live free in their own space. The park has been separated into some sections so that animals are in conditions that suit them.
Inside Knuthenborg Safaripark, you can see giraffes, elephants, monkeys, arctic wolves, and even tigers. Some sections are completely open – you can walk around and interact with the animals – while others are only accessible within certain condition. For example, you have to be in a car to go through the tiger section, and a special bus to go through the monkey section.
The park received over 400,000 visitors in 2020. We highly recommend visiting Knuthenborg Safaripark. It's the kind of place you would never expect to exist in Denmark, and yet it's there.
8. Louisiana (Copenhagen)
The Louisiana Museum of Modern Art ranked as the most visited museum in Denmark in 2020. It is located in Humlebæk, a suburb to Copenhagen, and it has been a famous museum ever since its opening in the late 1950s.
The clear emphasis is on modern and contemporary art, and the place never fails to shock you. There are some really alternative exhibitions at this museum, as Louisiana constantly pushes the boundaries – something it has always been known for. It also has paintings and sculptures. There is an impressive collection of works from international artists (such as Warhol, Picasso and Giacometti) but also from local Danish artists. Don't miss the garden of sculptures while you are there, and be sure to set some hours aside on the day you visit the Louisiana Museum. It is a place where you need time to take everything fully in.
If Louisiana interests you, take a look at our article about the best museums in Denmark.
9. Faarup Sommerland (Saltum)
Yet another amusement park that features on the list of the most visited attractions in Denmark. And this is one of the more underrated ones.
Faarup Sommerland (Faarup Summer Park) is the main amusement park of the Northern Jutland region. It is located in between the towns Blokhus and Saltum. This particularly area of Denmark is much frequented by tourists during the summer. Faarup Sommerland estimates that 80% of visitors are Danes, while 20% are international guests – the vast majority of them being Norwegians, Germans and Swedes.
Faarup is mostly a park for kids and families. It is open from April to September and the peak season is definitely in the summer. But in recent years, Faarup has also opened on special holidays which has increased the number of visitors. It experienced a 31% drop in 2020 but still managed to rank in the top ten. If you are visiting Northern Denmark – for example, if you are staying in Løkken, Blokhus or Hjørring – Faarup Sommerland is a place you must visit.
10. Botanical Garden (Copenhagen)
The final entry on the list of the most popular tourist attractions in Denmark is the Botanical Garden. It is part of the Natural History Museum and the University of Copenhagen, and it covers an area stretching over 10 hectares.
The Botanical Garden typically receives around 750,000 visitors per year but had to settle for about 384,000 in 2020. There are many different sections within the garden that are highly impressive. It is a very old place – founded in 1600 – and it has some very old plants. In total, there are over 13,000 species of which 600 are Danish while the rest have been imported.
Visually, the Botanical Garden of Copenhagen is extremely famous for its many glasshouses. There are 27 glasshouses and the main observatory from 1874 is a highlight of the garden.
With its central location in Copenhagen, there are no excuses not to stop by – it is a great and popular attraction that all tourists should experience.
Which attractions didn't make the list?
Some major attractions have previously been represented in the top ten but didn't make the cut in Visit Denmark's latest publication.
Rundetårn (Copenhagen), Lalandia Aquadome (Billund) and Tivoli Friheden (Aarhus) previously ranked in the top ten but recently dropped down in the rankings.
In general, there has been a development where museums get fewer visits, while amusement parks do better. We expect museums and other cultural attractions, particularly in the main cities, to catch up again soon. Fully indoor attractions have been hit the hardest by restrictions in 2020-2021 but eventually, they should do better.
Other places to visit in Denmark
Denmark is a country full of fascinating attractions. This top ten list shows you the most popular ones, but of course, there are many others to visit as well.
Copenhagen has many great museums to visit. That includes Glyptoteket and the National Museum. Aarhus also has great museums – the Aros Museum comes to mind as a key place to visit.
On top of that, the churches around Denmark are also worthy of being mentioned. Particularly the older ones in Copenhagen, Aarhus and Aalborg, but also cathedrals in Roskilde and Ribe.
The UNESCO World Heritage Sites of Denmark somehow didn't make it to the list of the most popular attractions. But we highly recommend visiting the Jelling Mounds & Runic Stones in Jelling near Vejle, the Kronborg Castle in Helsingør, the religious town of Christiansfeld, Stevns Cliff in southeastern Zealand, and the Roskilde Cathedral as mentioned above.
Odense is the home city of world-famous author H. C. Andersen. His house and museum should certainly be visited as well.
Then we have the smaller, lesser known towns around the country where you find hidden gems: Attractions in Denmark that aren't famous, but still worth visiting. Towns such as Skagen, Hjørring, Hanstholm, Sønderborg and Kalundborg are some prime examples.