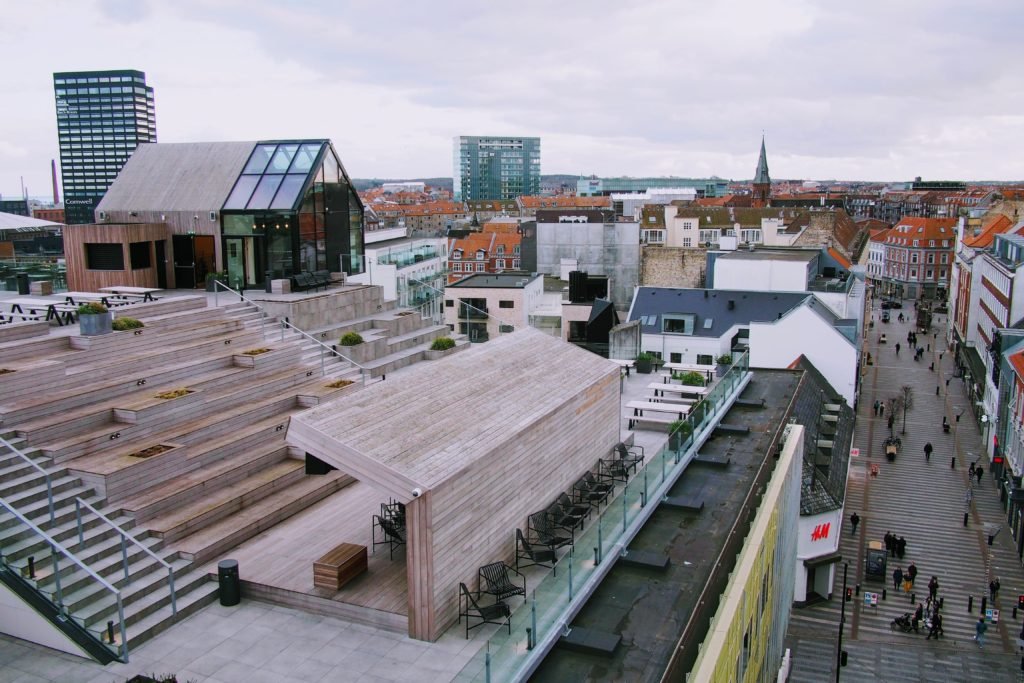 If you're staying in Aarhus during your Danish holiday, or if you are an exchange student or expat worker in Aarhus, it makes sense to explore the nearby cities. Here's a guide to the best day trips from Aarhus – a great opportunity to get some inspiration on where to go!
Billund
Billund has the second-largest airport in Denmark, and if you're flying to Aarhus, there's actually a high chance that you will be landing in Billund.
But Billund's most famous facility is not the airport. Rather, Billund is famous for Legoland. A huge attraction park based on Lego!
For families, this is an absolute must, but we would argue that it's a great experience for everyone. Billund is not a large city by any means, but Legoland alone makes the trip worth it. It takes an hour to drive from Aarhus to Billund by car, and it takes an hour and a half with train or bus, so it isn't too long. Visit Legoland's website to prepare your trip, view prices and to see what the park has to offer.
Aalborg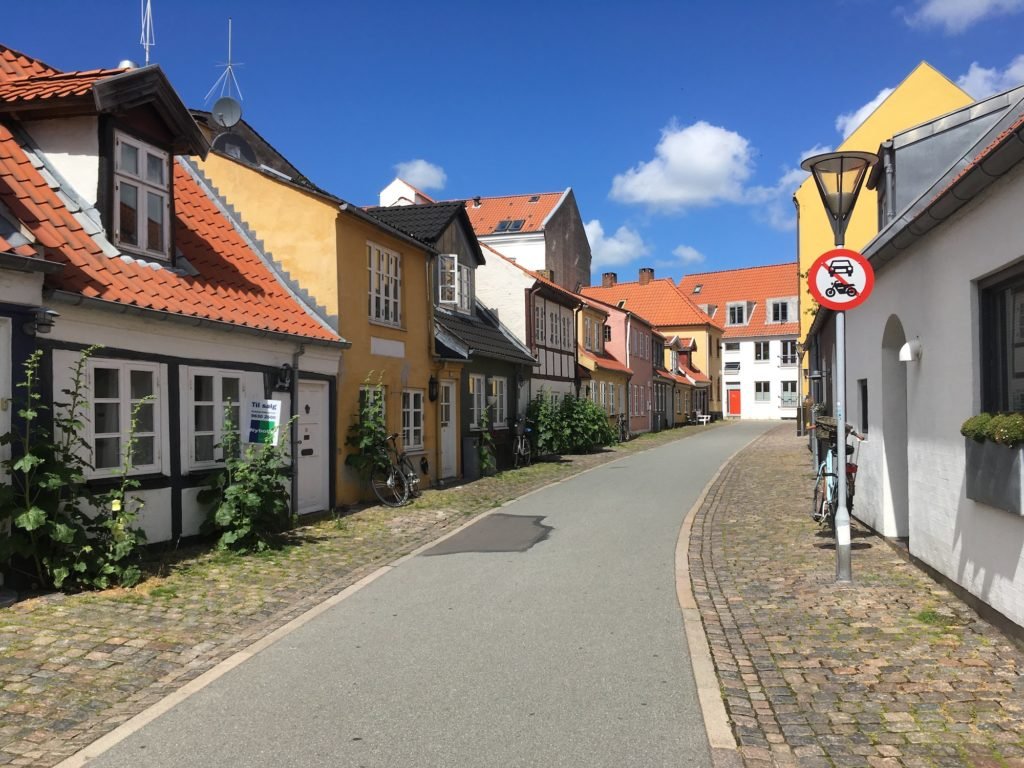 When we talk about Aarhus day trips, it would be foolish not to mention Aalborg. The two cities have some things in common, in the sense that they are both offering an increasing amount of cultural attractions, and that they are both student cities.
Located in North Jutland, Aalborg is the largest city of its region. We have described it extensively in other articles, so be sure to check some of them out if you are interested in going there for a day (or more):
If you take the fastest train connection, the InterCity Lyn, it will only take an hour and a half to reach Aalborg from Aarhus. Therefore, it's an obvious city to visit on a day trip if you have a day to spare in Aarhus. We highly recommend it, since there are many things to do in Aalborg. It has some of Denmark's best museums, and its nightlife is famous: Just visit the street Jomfru Ane Gade on the weekends!
Randers
Randers has a special reputation. It is hard to explain in English, but people from other Danish cities often make jokes on behalf of citizens of Randers. A typical stereotype is that men from Randers are troublemakers, simple-minded or primitive. Most people, however, are not serious when making their Randers jokes, and the people from Randers are often in on the joke, laughing at the stereotype themselves.
But all that aside, Randers is actually an interesting and entertaining city. As the sixth most populous Danish city, it is not small by any means. There are decent shopping options, a few nice sights (such as the tropical zoo, the city hall, the art museum), and it is not far from Aarhus. With the direct train headed north, the trip is a bit less than an hour, and if you're driving yourself, you can reach Randers in just over 30 minutes from Aarhus.
Silkeborg
The mid-size town of Silkeborg has a very central location in Denmark. It has nice sights, such as the old town square, the church, the steamboat Hjejlen (the world's oldest) and the town museum, conveniently located inside an old manor from 1767.
Silkeborg also has some beautiful nature surrounding it. A lot of Danish families go camping in the area in the summer since there are some nice open fields, lakes and hills. The hill Himmelbjerget should be visited, as you can get a great view out over the local landscape.
So even though it isn't the fanciest destination, it is a nice and enjoyable place to spend a day or even a week. If the Danes themselves love taking trips to the town of Silkeborg and to the area in the vicinity to it, foreigners might enjoy it as well!
If you want to visit it, you just need to head directly west from Aarhus. It takes around 45 minutes by train and 35 minutes by car.
Horsens
Horsens is a proper working city. It has a port, a lot of shops, and in recent years several Danish industrial companies have moved to the Horsens area.
For a city with just shy of 60,000 inhabitants, Horsens offers an impressive range of attractions. It has become famous for hosting many events related to entertainment. Its cultural center, Horsens New Theatre, has already opened its doors to internationally acclaimed musicians such as Bob Dylan, David Bowie and The Rolling Stones – and with a new event almost every day, something is always happening.
Since Horsens is a relatively old city, it has some nice classic attractions. Horsens Klosterkirke is an impressive old church that you can visit. A walk around the pedestrian zone is always fun, at least when the weather is good. Horsens is also famous (at least in Denmark) for its prison; Horsens Statsfængsel used to be the institution where the worst prisoners in Denmark would serve their time. It closed in 2006, but only to reinvent itself. Now, Horsens Statsfængsel is a prison museum, highly worth visiting.
Many Danes are currently moving to Horsens because of its nice proximity to Aarhus while having lower prices. The train from Aarhus to Odense covers the stretch in under 30 minutes, so it's a very easy day trip to make!
Odense
A little farther away than Silkeborg and Horsens – but Odense is still within a reasonable distance, and you can definitely visit it for a day and go back to Aarhus quickly.
Odense is the home of Denmark's most famous writer, H.C. Andersen. It also has many charming houses and streets. Generally, Odense is a city with lots of things to do. It is the largest city on the island of Funen, which makes it the center for education and working opportunities in the region. The people from Odense speak with an accent that is different from most other areas of Denmark, and it can sound a little funny (but very charming).
Odense has some nice hotels, which makes it easy to stay in the city longer than for just a day. With classic as well as modern attractions, there's also more than enough to do and see in Denmark's third-largest city.
Copenhagen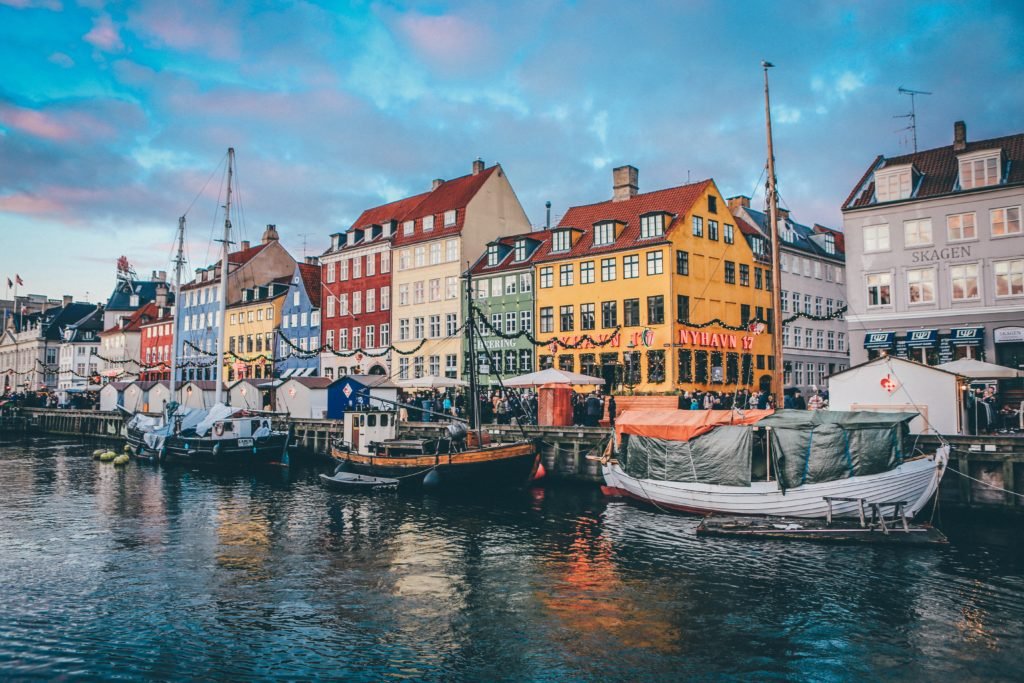 There's a direct train departing for Copenhagen every hour. It takes a bit under three hours to get there by train or car, so it is definitely possible to visit Copenhagen as a day trip from Aarhus, but you could easily argue that Copenhagen deserves to be visited for more than only a day.
However, the city center of Copenhagen is absolutely full of attractions, so even in just one day, you can see and do a lot. We recommend seeing Nyhavn, Amalienborg (the Queen's castle), Rundetårn, Christiansborg and taking a walk on Strøget, the main pedestrian street.
To give you an idea of how you can arrange a day trip from Aarhus to Copenhagen, you can depart from Aarhus at 9.00 in the morning, arrive in Copenhagen at 12.00 and stay for eight hours. Then, at 20.00 in the evening, you head back with the train and you'll arrive at the central train station in Aarhus at 23.00, just in time to head back to bed and get ready for the next day (or whatever else you prefer to do at night)!
---
As you see, Aarhus has a perfect location. From Aarhus, you can visit almost any city or town in Denmark as a day trip, and that opens up to a lot of possibilities. That's also why it's one of the first cities we recommend when the topic is travel destinations in Denmark.
We wish you a very nice trip to Aarhus, and if you're looking for more travel information related to the city, feel free to read our guide to the best attractions in Aarhus, where to stay or where to eat.