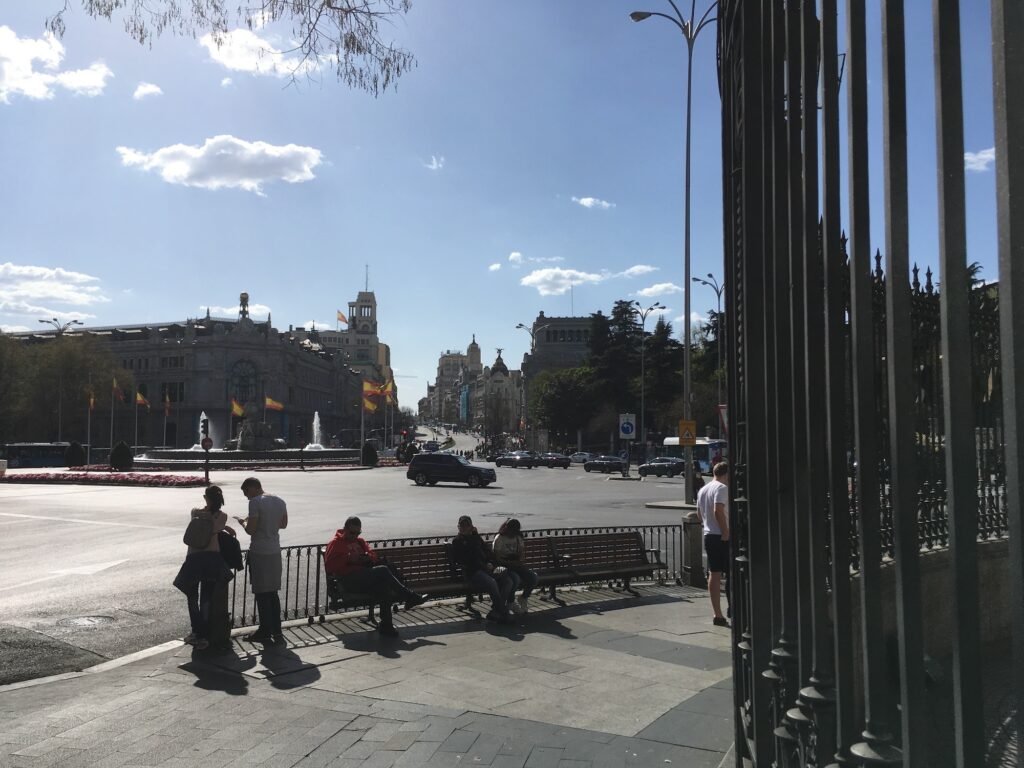 Spain is one of the best countries to live in. If you like an easy-going lifestyle in a warm and safe country, it is absolutely ideal. Spain is one of the most popular destinations among tourists and expats alike, so let's have a look at the top ten reasons to move there permanently.
Getting settled is easy
It's quite easy to get settled in Spain. The paperwork can take a few months, but it isn't hard if you have a reason to live in the country (a job, studying, funds enough to take care of yourself). People from other EU countries can move to Spain very easily. If you're from outside the EU, it's a bit more difficult, but Spain is still an easy country to move to compared to so many other nations. You will instantly see that Spain, especially the larger cities, has lots of immigrants.
Finding a place to live is also easy. Especially if you're just looking for a room – that can be found in less than a week if you're actively searching. A full apartment is also easy to find if you have the money for it. If you want a central apartment in Madrid or Barcelona, you will likely need to prove that you have a sufficient income or sufficient funds, but many apartments in the outer parts of the city require nothing except for a deposit, the first rent and your signature. Getting a phone number and an internet connection is easy as well.
Wide variety of cities and towns
Spain has a bit of everything. Cool coastal cities like Barcelona and Valencia, ultra-cultural cities like Madrid and Seville, unique universities cities like Salamanca and Murcia, not to forget romantic smaller towns such as Cudillero and Ronda.
There is a wide variety of cities and towns. No matter what you are looking for, you will find it in Spain. It's a big country and there can be cultural differences from community to community!
Explore the rich history
Interested in history? Look no further than Spain. It's a historic country where so many important events have taken place.
Cádiz is the oldest city in Western Europe. Toledo, the old capital, still has that traditional charm. Valencia and Barcelona have a long history as well. And if you're looking for more recent history, Madrid will keep you interested for sure.
It's perhaps only Egypt, Turkey, Greece and Italy that have a richer history than Spain. So Spain is right up there with the big boys. It's the perfect place to live if you wish to live in a historic place where you can constantly get reminded of the fascinating past.
Beautiful nature
Spain has everything when it comes to nature.
Interested in going to the beach every day? Live in Barcelona, Valencia, Alicante or Murcia – the options are many.
Mountain lover? Try visiting the Pyrenees, the Picos de Europa, or the mountains in the vicinity of Madrid.
Do you like an almost desert-like hot and dry climate? Visit Almería in the southeast.
Forests? Go to Asturias or Galicia. Definitely.
Spain has varied nature of all kinds. No matter what you are into, you will find fitting scenery!
Amazing train network
Spain has an amazing network – one of the best in the world, actually.
The AVE high-speed trains allow you to travel super-fast between Spain's largest cities. However, there are many more connections, so it is very easy to get around by rail. If you live in a city like Madrid, you can explore the whole country in no time by taking the train to get around!
The food
Spanish food is very popular around the world. Signature dishes and snacks such as paella, tapas, grilled octopus, patatas bravas, churros and turrón are all amazing. And you can try the true originals while living in Spain.
In fact, all parts of the country have some unique dishes. What you eat in Asturias won't be the exact same as what you would eat in Andalusia.
Even if you don't like the typical Spanish dishes, this argument still holds its power: Spain produces a lot of high-quality produce, especially meat and fruits, so while living in Spain, you get access to get ingredients that you can make your own dishes from!
Reasonable prices
Furthermore, Spain is not super expensive. The prices are reasonable in general. You can find much cheaper prices than in the Northern and Central European countries. And compared to the local salaries, it is absolutely possible to get by – in opposition to a country like Portugal where the cost of living isn't really equal to the salaries given to people.
Food is generally affordable in Spain, and housing prices are okay. If you want to live in central Madrid, Barcelona or any major city in the Basque Country, sure, it will be expensive. But those are the exceptions – most of the country is affordable, and if you live a bit outside the center of Madrid, or if you choose a city such as Valencia, Vigo or Gijón, rent can be very affordable.
Easy to make friends
It's relatively easy to make friends in Spain. Probably a lot easier than in other countries.
Spaniards themselves are often friendly, although it can take a while to properly break into their social circle. It also depends on each person, of course, but many Spaniards are happy to have foreign friends.
Aside from that, you will meet so many other foreigners in Spain. Plenty of Latin Americans, along with European expats and other people from all around the world who chose to live in Spain. It's often easier to become friends with other expats, so use that to your advantage.
So how do you go about making friends in Spain? Do a lot of hobbies and activities. That's the natural way of making it happen. If you want a more active social approach, try using Meetup and find nice events where other people are also looking to meet new people.
A good base for traveling
Spain is the second most visited country in the world. For that reason, there are plenty of flights in and out. So if you live in Spain, you can basically travel to any part of the world, since there are so many connections.
You will find huge airports in Madrid, Barcelona, Málaga, Alicante, Seville, Bilbao and Valencia. Whether you want to visit a European capital, an exotic South American destination, or a historic place somewhere in Asia, you will definitely be able to get there from one of Spain's airports. It's the perfect steady base for living while intending to travel often!
Adventure every day
Ultimately, living abroad is an adventure every day. It often feels like a trip that doesn't end – although a trip with many responsibilities, of course.
Spain offers perfect adventure since you can explore the beautiful cities as well as nature. The weather is usually good, the social life offers some opportunities, and the costs of living are not as intense as in other European countries.
In other words – it's a great country to live in. We hope these ten reasons have inspired you!