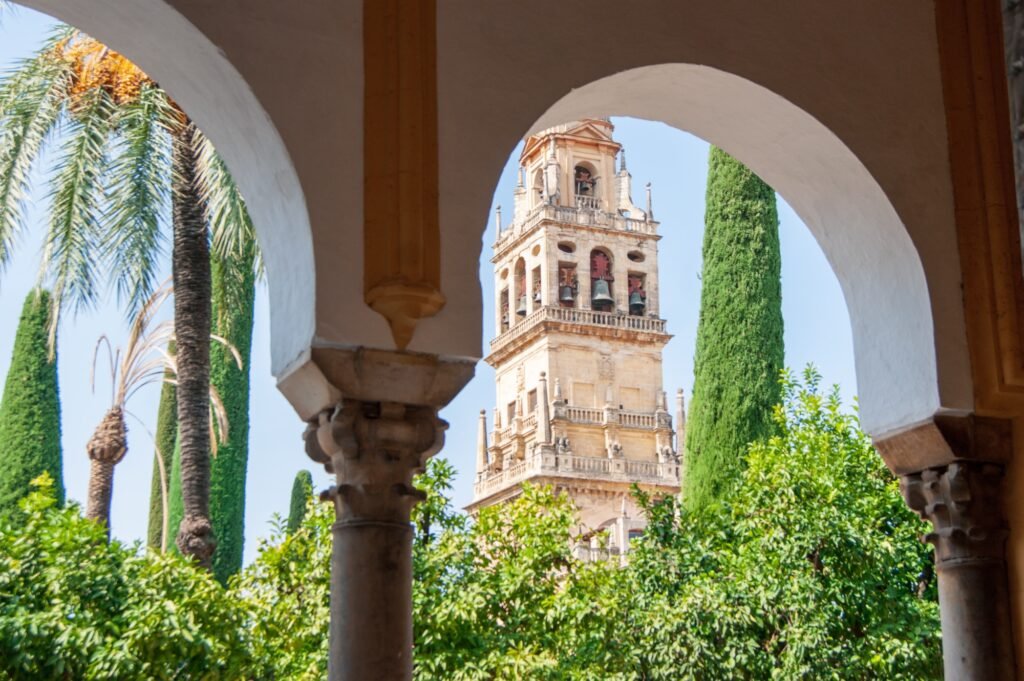 Are you planning a trip to Spain but on a tight budget? Then you should focus on some of the cheaper cities. Spain has become more expensive over the years, with Madrid, Barcelona and San Sebastián reaching relatively high prices. Fortunately, some of Spain's best cities are still affordable, so let's take a look at them.
We are focusing on cities that are affordable, while also being highly interesting and easy to reach. They are not listed in any particular order. In general, you can expect the south to be cheaper than the north, with just a few exceptions.
In each section, we mention the average cost of a decent hotel or an Airbnb in each city. This is the average price if you book a few weeks ahead. You can find better deals than the price we have noted down, but it serves well to give you an idea of the price range.
Córdoba
The city of Córdoba, also known as Cordova in English, is one of Spain's oldest cities. At one point it was the largest city in the world, and it had its hey-day back when the Moors were in control of southern Iberia.
Córdoba has some of the best examples of Moorish architecture. The Mezquita-Catedral is a must-visit site, and don't forget about the Alcázar and the Roman Bridge. In total, Córdoba offers four UNESCO World Heritage Site, which is the highest of any city in the world!
The best of all: It is a cheap city to visit. You won't have to pay all that much for a decent hotel room or an Airbnb apartment. Food is highly affordable, too. The only downside is that Córdoba gets insanely hot in the summer, so try to avoid the months of July and August if you can. Unless you love the heat!
Average Airbnb apartment for a week: €450
Average hotel room for a week: €500
Dinner in a decent restaurant: €12
Granada
Granada is certainly one of the most typical Spanish cities. With an authentic tapas culture, outstanding architecture and mountains nearby, there are plenty of things to do in Granada.
Despite the fact that many tourists visit the city, it has remained somewhat affordable. The local restaurants have good prices and accommodation is cheaper than in other Andalusian cities such as Málaga and Seville.
Granada is a city where you can experience all the main sights in about 2-3 days. But most visitors want to stay longer – a week is ideal if you want the most authentic experience.
Average Airbnb apartment for a week: €450
Average hotel room for a week: €550
Dinner in a decent restaurant: €14
Murcia
Located in the southwest of Spain, the city of Murcia is historic, pretty and lively. It's the main city of the autonomous community which is also named Murcia. There are some coastal towns in the region that can be expensive, but if you stay in the city of Murcia, you can find great deals – and it never takes long to reach the coast.
Murcia has a large cathedral, a historic casino, and several nice parks. The people are friendly and the city is significantly less touristy than nearby cities such as Alicante and Valencia. There are still tourists present, even in the offseason, but Murcia is not overrun in any way. That's probably what has kept the prices down. Take advantage!
Average Airbnb apartment for a week: €500
Average hotel room for a week: €400
Dinner in a decent restaurant: €12
Check our articles about where to stay in Murcia and Murcia day trips!
Vigo
There are many articles about Vigo on this site – it is truly one of the most underrated cities in Europe. Vigo has awesome seafood restaurants, a great shopping scene, plenty of events throughout the years, and plenty of modern attractions. It's not such a historic city, but you can make up for that with day trips to Santiago de Compostela, Ourense and A Coruña.
It's cheaper to stay in Vigo than it is in Santiago. Usually, it's also cheaper than staying in A Coruña. You can find decently priced hotels and Airbnbs, while there are so many seafood restaurants with fair prices.
Find out where to stay in Vigo here – and read about the 21 best attractions here.
Average Airbnb apartment for a week: €500
Average hotel room for a week: €450
Dinner in a decent restaurant: €14
Gijón
Gijón is a city that doesn't get much credit among foreigners, but it is extremely popular among the Spaniards. Most visitors are domestic tourists, so the prices in Gijón stay somewhat reasonable. It is one of the most beautiful cities in Europe with its central beach, marina and parks. The seafood is in a class of its own, and Gijón has a surprisingly active nightlife. It is more centered on bars than on clubs – and almost all the locals go out for a drink at least once a week. The local drink of choice is cider. The Asturians love their cider, so make sure to try it while you're visiting Gijón.
Getting to Gijón might be a bit difficult – there aren't many connections to the Asturias Airport. The best way to get in is through Madrid: Simply fly to the Spanish capital and take the train onwards to Gijón.
Staying in Cimadevilla – the small peninsula that peaks out of central Gijón – might be a bit expensive, but if you find a nice Airbnb there, it's fully worth it. There are several cheap hotels on the main avenue near the San Lorenzo beach. Highly recommended to go for one of those.
The nearby city Oviedo is also great, and actually even cheaper than Gijón. But we tend to prefer Gijón due to the easy beach access and the overall vibe. Oviedo can then be visited on a day trip. However, if you see a sweet deal in Oviedo, that's a great destination to choose as well.
Average Airbnb apartment for a week: €550
Average hotel room for a week: €550
Dinner in a decent restaurant: €20
Salamanca
The old university city Salamanca is located west of Madrid. It's popular among young people for obvious reasons – the student and party scene – but otherwise Salamanca is somewhat underrated compared to other destinations in Spain.
It's the kind of place where you can easily stay for a week. There are some great traditional attractions and a great vibe. Salamanca is relatively affordable for tourists. Probably due to the location in the interior of the country.
Average Airbnb apartment for a week: €550
Average hotel room for a week: €550
Dinner in a decent restaurant: €12
Las Palmas de Gran Canaria
Surprisingly, the Canary Islands are fairly cheap despite the fact that they pull so many tourists.
Of course, the main resorts on the Gran Canaria island, such as the ones in Maspalomas, are fairly expensive because they are so popular. But if you want to stay in a city and experience the everyday culture of the Canary Islands, you can do so at a very fair price. Las Palmas de Gran Canaria is the largest city on the Canary Islands. It has about 375,000 inhabitants so it's a fairly active city. In fact it's the fifth largest urban area in Spain. There is a fun nightlife, cool attractions, and some beaches nearby.
Average Airbnb apartment for a week: €400
Average hotel room for a week: €350 offseason, €600 tourist season
Dinner in a decent restaurant: €12
Santa Cruz de Tenerife
Santa Cruz de Tenerife is another cool city on the Canary Islands – this one, as the name suggests, is located on the island of Tenerife.
Prices are roughly equal to Las Palmas, so if you're on a budget, just pick either of the two. A good way to determine the destination would be to check where the cheapest flights go. Remember, the southern airport on Tenerife is a bit far away from Santa Cruz, and it costs almost €10 to take a bus. It's easier to fly to the northern airport, if you can find a flight going there.
While visiting Tenerife, you should obviously go to the beaches of the island, and you can consider some trekking. But also check out Santa Cruz's neighboring city – La Laguna. It's cool and historic. In fact, you should probably stay in La Laguna if you have the money for it. It's slightly more expensive than Santa Cruz, but also slightly more interesting. Nevertheless, if you stay in Santa Cruz, there are both buses and trams connecting the two cities all day long – so don't worry, pick the one that suits you and your budget the best.
Average Airbnb apartment for a week: €450
Average hotel room for a week: €400 offseason, €700 tourist season
Dinner in a decent restaurant: €14