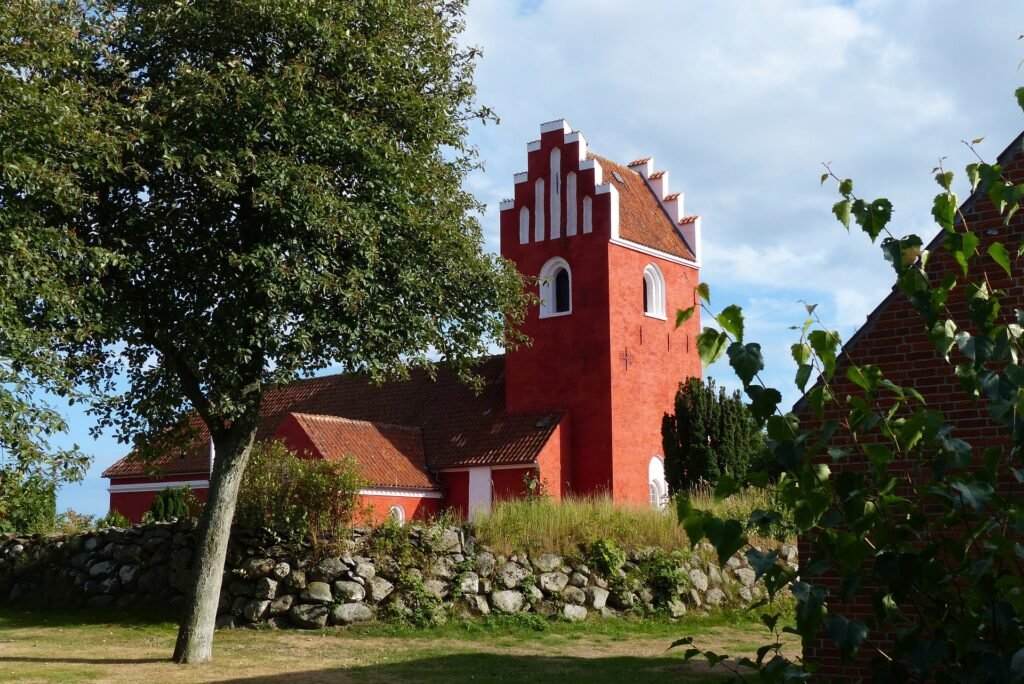 Læsø is the largest island in the bay of Kattegat. It belongs to Denmark and has a small population, but the island is extremely popular among Nordic tourists. As it gains international attention, more travelers are expected to visit Læsø over the upcoming years.
One of the most appealing things about Læsø is its rich history: It was frequently mentioned in old Nordic mythology and the island is actually named after the character Ægir/Hlér. The Old Norse name for Læsø was Hlésey.
There are some fascinating sights on Læsø, mostly related to nature, but you can also just go there for a calm vacation. It is one of the places in Denmark that get the most sunshine hours per year. The summers are particularly wonderful. In this guide, we will show you everything you need to know about vacationing on Læsø Island.
Facts about Læsø
Læsø is located in the part of the Northern Sea known as Kattegat. The island is just 19 kilometers off the coast of mainland Denmark. Læsø is a municipality on its own, but it is part of the North Denmark Region.
Approximately 1,800 people inhabit the island. However, Læsø gets a lot of tourists, especially in the summer, so there are always more people present than what the numbers indicate. The majority of the tourists are from mainland Denmark, and from countries such as Sweden, Norway and Germany. They typically stay in cottages, beach houses, traditional hostels, B&Bs or camping sites. Tourism on Læsø is very traditional – you won't find many modern hotels, but you will find a lot of local accommodations.
The largest town on Læsø is Byrum. The two other populated towns are Vesterø Havn and Østerby Havn. Aside from those towns, Læsø simply consists of nature. It has sandy beaches, sand banks, heaths, open fields, some woods, and a wildlife with many animals and plants. Læsø has seals and countless bird species. It rarely rains on Læsø, so at times the island can feel very dry. But this is one of the reasons why many Northern Europeans go there – to get away from the rain.
Aside from the tourism industry, Læsø is famous for its salt industry. It produces some amazing salt since the ground water is very rich in it. Læsø's salt is considered by many Danes to be the best in the country. It is also quite expensive, but fully worth it since it is amazing for cooking. If you visit Læsø, make sure you bring a pouch of salt home with you!
To and from Læsø Island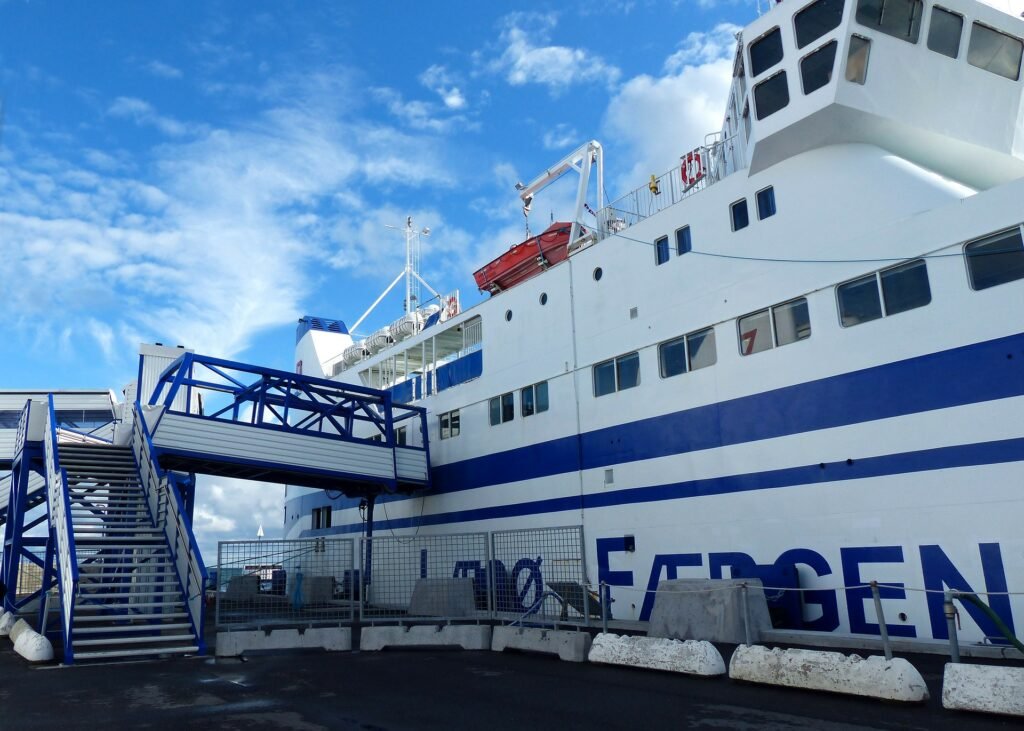 The only way for tourists to get to Læsø is by sailing. Most visitors take the Læsø Ferry (Læsøfærgen). It has 4 daily connections in the off-season and 7 daily connections in the summer. The ferry connects Læsø to Frederikshavn
Despite the short distance between Læsø and mainland Denmark, the trip takes around 90 minutes. The ferry has room for approximately 500 passengers and 750 cars. You have to be checked in at least 20 minutes before departure – so that means you have to show up at the port a bit early.
A single adult ferry ticket costs 72 DKK (~11 USD) in the off-season and about twice as much from June to August. Bringing a regular car with the ferry can cost up to 730 DKK (~115 USD). It is also possible to bring an autocamper, but it will cost a bit more.
You can also take a private boat to Læsø, although it will often be much more expensive – unless you have your own boat or yacht.
The Stena Line ferry company is rumored to be interested in opening a route between Læsø and Gothenburg in Sweden. We will see if that materializes in the coming years.
Things to do on Læsø
The beaches are great on Læsø, so if you like to swim, bathe, play in the sand, or simply get a tan, going to the beach will be a great choice. Hvidebakker is a very sandy beach, Østerby Beach has a good location near the harbor, and Vesterø Beach is great for families. Danzigmann Beach is very narrow but looks great. Stokken is a sand reef where you first have to wade through water before you get there. So there are many interesting options!
The Læsø Saltworks would be the top cultural attraction on Læsø. This is where they make the salt. From the outside, it looks just like an old cottage. But inside the hut, they have an impressive salt production. This is done in a traditional way where they take the salty groundwater, evaporate the water, and let the salt crystalize. They produce the salt in the same way it has been done since the 13th century. You can see the entire process when you visit the Læsø Saltworks. Ultimately, the salt consists of 90% NaCl while the remaining elements are various minerals. The salt tastes amazing so buy a pouch to bring with you. At the Saltworks, you can get a lecture in how it all works.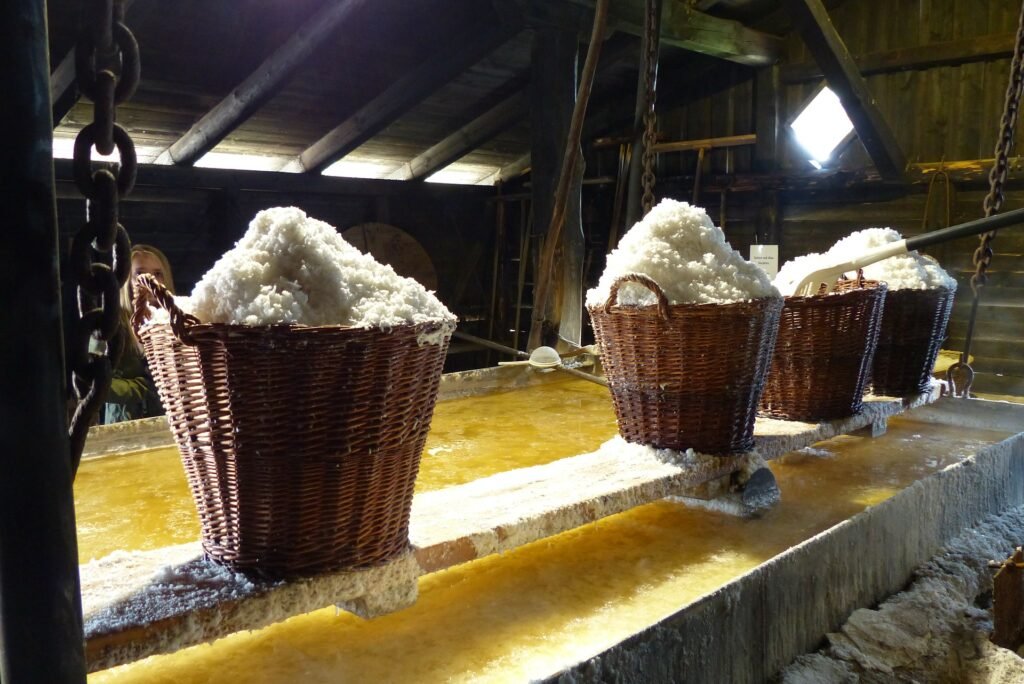 Pay attention to the local architecture while you are visiting Læsø. There are many modern houses, but these are not particularly interesting. However, now and then you will see an old house with a seaweed roof. These houses look beautiful and really depict the traditional way of life on Læsø.
If you want to learn more about the island's history, visit the Læsø Museum. It is actually more than one museum since it has five different departments spread across the island: The Museum House in Byrum, Museumsgården, Hedvig's House, the FN162 Ellen ship, and the Horneks lobster huts.
Læsø Kur – a treatment center with baths located inside an old church – is also fascinating and super comfortable to visit.
If you are into churches, make sure you visit the three main ones: Byrum Kirke, Vesterø Kirke, and Østerby Kirke.
Aside from that, it is very popular for tourists to bike around the island, to go hiking, and to look for amber at the beaches.
Where to stay on Læsø
We have two hotel recommendations if you are looking for a place to stay in Læsø.
Hotel Nygaard – A hotel in the middle of Byrum, the main town of the island. It is located inside a building from the 1500s, but it was recently renovated. So it has a lot of history, as well as modern comfort. Each room has a private bathroom, and some rooms even have balconies and kitchens. Hotel Nygaard has a nice garden outside, and it has a restaurant where they serve traditional Nordic dishes. Prices are very reasonable compared to other prices on Læsø. That makes it our top choice. The only downside is that the hours for check-in and check-out are somewhat limited, but otherwise it is a really nice place.
Hotel Havnebakken – This hotel is located near the harbor in Vesterø. It is a beautiful hotel with great taste – it has that modern Scandinavian style and great comfort. The breakfast buffet is really good. If you want to stay near the ferry, this hotel is absolutely ideal. However, Hotel Havnebakken is a bit more expensive than other hotels on Læsø, so be prepared for that. It is a great hotel if you want an exclusive experience, but not if you want to save money. We fully recommend it if quality is your main priority!
Some tourists prefer to stay in local bed and breakfasts, while big groups often elect for hostels. If you want to get an overview of all the options you have on Læsø, check out the full selection of hotels, hostels and B&Bs listed on Booking.com.
Best time to visit
Læsø is amazing in the summer. The temperatures are nice, there is a lot of sunshine, and it rains way less than it does on the mainland. It is also the perfect time to go to the beach and swim.
However, summers can also be crowded on the island, and prices are higher. So you can also consider visiting in the off-season, which is basically the rest of the year. Winters are cold and autumns are a bit dark, but it is still a very interesting island to visit, and you get to see another side of it.
Conclusion
Læsø is a fascinating and historic island with some beautiful nature. It is the perfect place to go if you want an idyllic vacation.
As mentioned, Læsø is very popular among Northern European travelers, but still fairly unknown among tourists worldwide. That is bound to change some day, so make sure you visit Læsø before the big crowds get there!
All photos by JanneG on Pixabay.