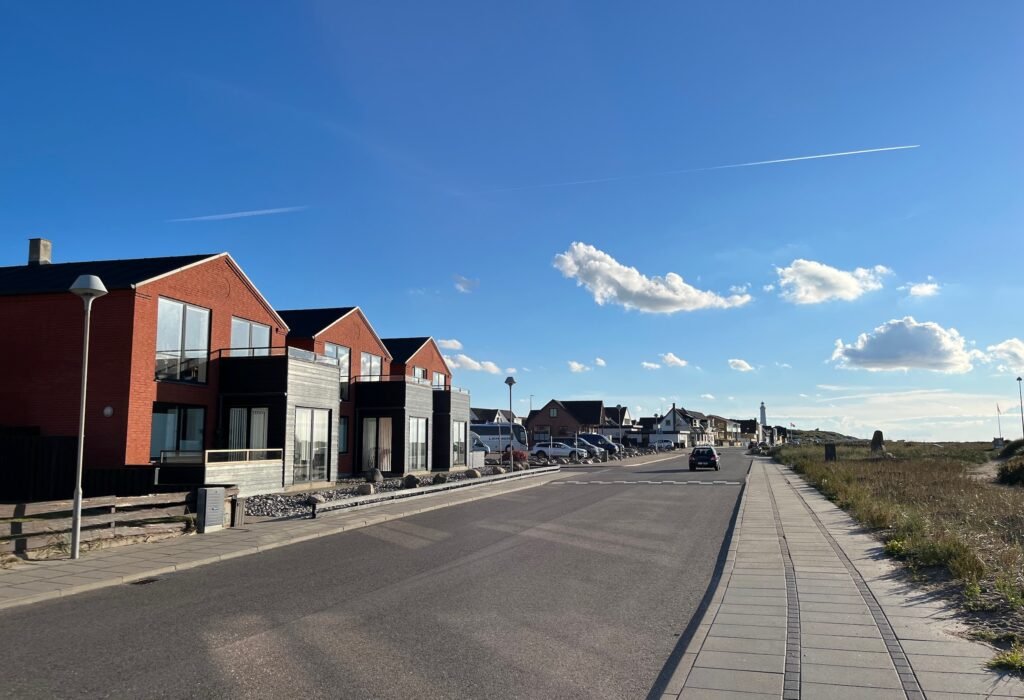 Copenhagen is by far the most popular Danish city among tourists. But if you want to go deeper into Denmark and Danish culture, it's essential to visit some of the smaller and lesser-known places.
Here is the ultimate guide to the best small towns and villages to visit in Denmark. From Skagen in the north to Ribe in the south – there are many great places to discover!
Skagen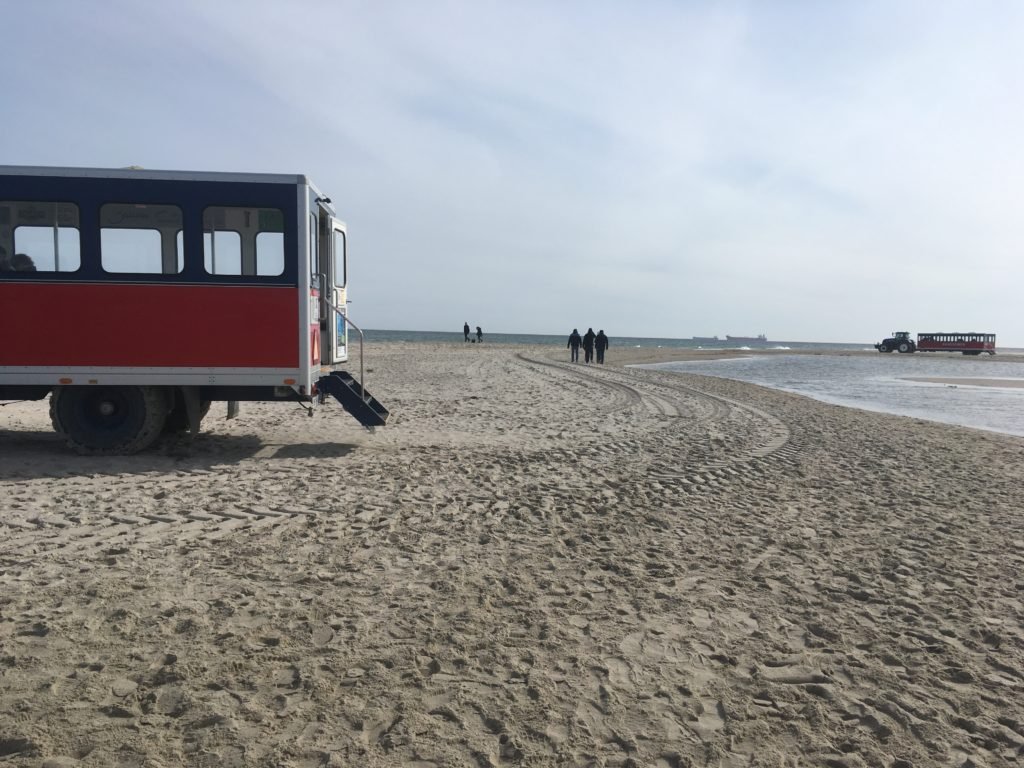 The northernmost town in Denmark is absolutely worth a visit. It is the town that receives the most sunshine hours of any place in the country. The weather is great in summer, so it can be no surprise that Skagen has become the party capital of Denmark in the summertime!
However, Skagen is much more than that. It has a grand history, as many famous artists (primarily painters) used to live there in the late 19th century. The architecture is also stunning with trademark yellow houses and red roofs. And don't forget to visit 'Grenen' – the northernmost point of Denmark, where the seas of Skagerrak and Kattegat visibly flow into each other.
Learn more about Skagen in our Skagen travel guide!
Løkken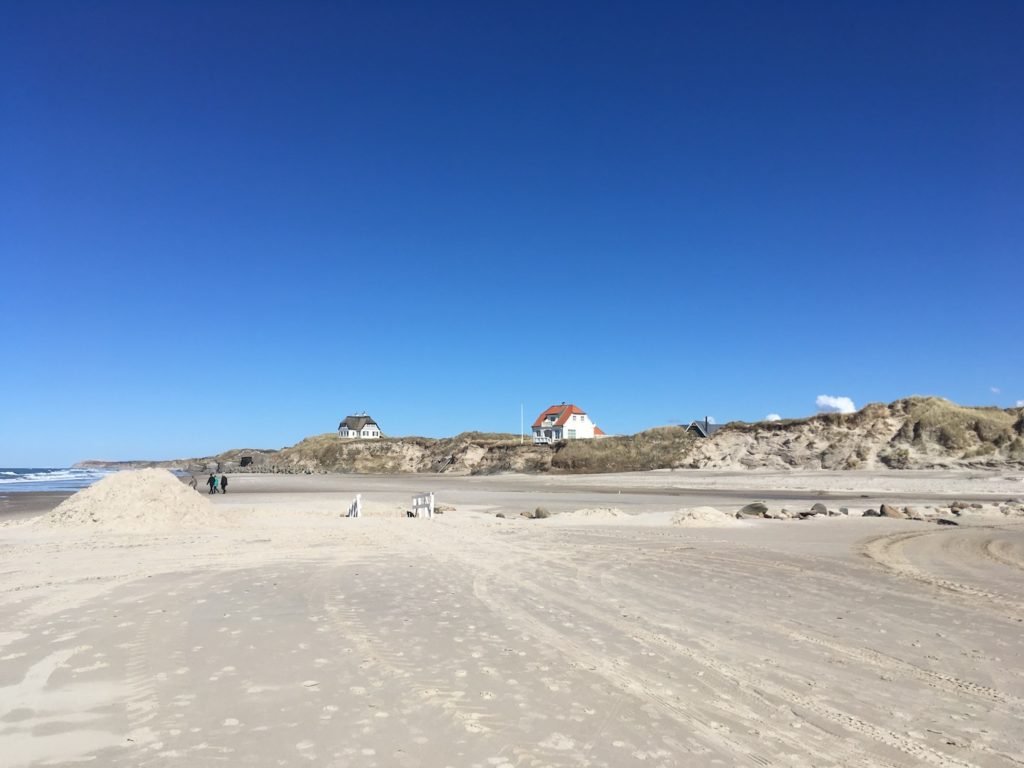 Løkken is a small town located on the northwestern coast. It has one of the best beaches in Denmark, stretching for many kilometers. There are plenty of nice sights, such as the local church built with red bricks, the Løkken Miniby open-air museum, the fishermen's boats on the beach, and the World War II bunkers.
MUST READ: Best things to do in Løkken, Denmark
When it comes to modern attractions, Løkken doesn't disappoint either. It has the large entertainment center Action House – a super cool arcade house with plenty of things to do for everyone. Among other things, Action House has the largest go-kart track in Europe. Definitely worth visiting!
You'll find local recommendations on where to stay in Løkken here.
Hanstholm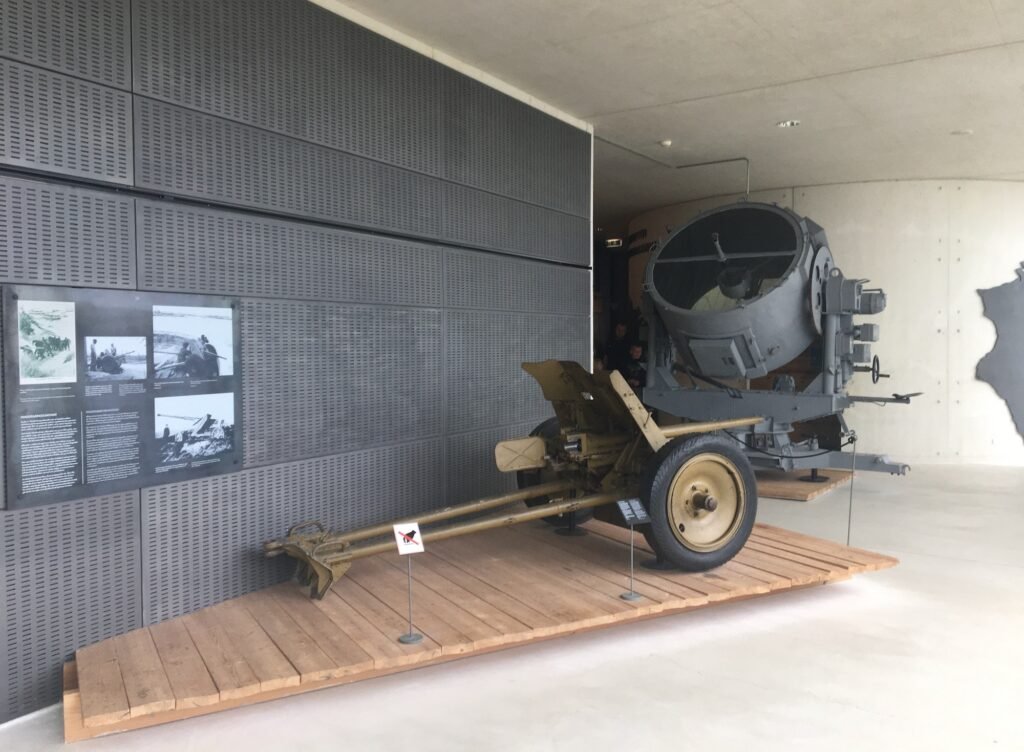 Another beautiful fishing town in the northwest. It has a port where you can see modern ships, it has old WW2 bunkers on the beach, and there are gorgeous natural sights at the coastline.
Hanstholm is not a large town by any means – it is probably closer to being a village – but it is always nice to visit. The wind is strong, and you can hear the ocean very clearly. The local museum is one of the main attractions in Hanstholm.
Fun fact: One of the most popular Danish movies of all time, Olsen Banden i Jylland, was filmed in Hanstholm.
Viborg
One of the oldest cities in Denmark. Perhaps it shouldn't belong on this list, as it actually is a city and not a town or village, but it only has around 40,000 inhabitants so we think it's fair to include it. Categorically, it's the presence of a cathedral that classifies Viborg as a 'city'.
When it comes to culture and education, Viborg is an important Danish city. It is believed that the Viborg was founded around the year 900. The current cathedral was built in 1864, but parts of it date back to 1125 when the original one was built.
Viborg Kunsthal should be visited if you are into art. In the center of the city, there is a large pedestrian street with nice opportunities for shopping. The gymnasium, Viborg Katedralskole, is one of the oldest schools in Denmark, dating back almost a thousand years.
Herning
Herning is the fourth largest town in the central Danish region. Historically it has been famous for its industry and for trading.
In modern times, Herning is mostly a town known for its many sporting events. Cycling is incredibly popular there. Giro d'Italia had a stage in Herning, and so did the Tour de France when it reached Denmark. The hockey team, Herning White Fox, is one of the best ice hockey teams in Denmark. Along with the town of Ikast, Herning is home to FC Midtjylland, a football club that has won multiple titles in the Danish football league.
Ribe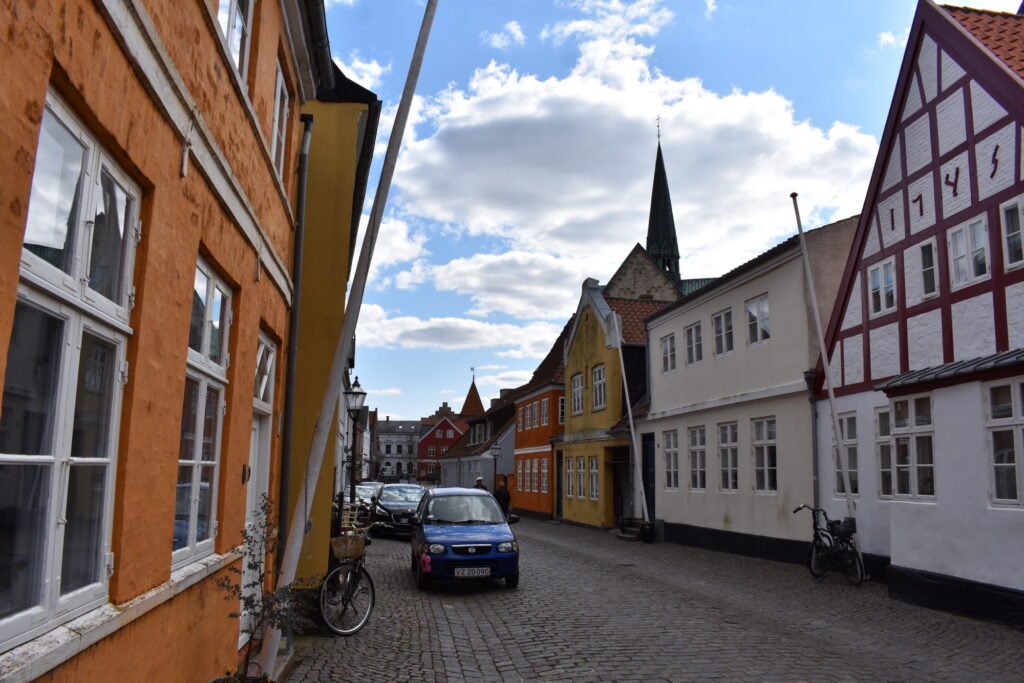 The oldest city in Denmark. Ribe is one of the most historic places you can possibly visit. It has a very special cathedral and several classic sights. Like other entries on this list, it's more of a town than a city, but it gets the 'city' classification thanks to its cathedral.
Ribe has a small population of just 8,000 inhabitants. Yet, it is very popular among tourists. It's a great place to take pictures and learn more about old Denmark.
In the past, Ribe was an important Viking city – something that is still visible to this day. Among several places, you should visit Vikingecenteret – the center of Viking history.
Read our Ribe travel guide for more details! And find out where it's best to stay in Ribe here!
Sønderborg
The south of Denmark is a very interesting region. And perhaps there is no town that has as much of a southern Danish vibe as Sønderborg!
It is located very close to the German border. In fact, Sønderborg was politically a German town between 1864 and 1920, although most citizens, even at the time, were ethnic Danes. In the past, it was an important city for trade, and to this day Sønderborg still has an active harbor.
There are many nice restaurants in Sønderborg, and it's a perfect place to stay if you want to explore Southern Denmark. Book a hotel room in Sønderborg, rent a car, and enjoy your visit to one of Denmark's most historic regions where other towns and villages are well within reach.
Maribo
Maribo is a small city with nearly 6,000 inhabitants. It is centrally located on the island of Lolland, and you can get there by train or bus from Copenhagen.
The town has some beautiful traditional houses, and a stroll around the streets can be very fairytale-ish. As one of few cities in Denmark, it has a cathedral. Once it also had an abbey. The city hall is one of the current highlights, but be sure to also visit the museum Stiftsmuseet Maribo, and the 1:10 miniature version of the city, called Maribo Miniby – entry price 50 DKK.
Kalundborg
In the northwestern part of Zealand, you will discover the town of Kalundborg. It is within close distance to Copenhagen so you can really make it a one-day trip.
Kalundborg is an old town, as it was mentioned in 1231 by a Danish king as Kalundæburgh. While the current name is Kalundborg, it used to be Callundborg, and before that, Kallingborg. It has had several different names throughout history.
The main reason to visit is the local architecture. Kalundborg has an impressive church, Vor Frue Kirke, and the old part of the town has a distinct Middle Age vibe. If you're a cultural traveler interested in history, you will enjoy Kalundborg.
Holbæk
Holbæk has a very unique location as it borders the small Isefjord. It's a coastal town near the larger city of Roskilde.
In Holbæk, you can find several nice places to eat – that's one of the main reasons to go there. There's a beautiful view of the coast. And furthermore, Holbæk is also a historic town: It has a small castle (Holbæk Slot), built by King Valdemar II in 1236.
Since Holbæk is quite close to Copenhagen and Roskilde – cities you are very likely to visit on your trip to Denmark – it also makes sense to consider Holbæk, at least for a quick day trip.
Helsingør
Helsingør is a historic city located in the northeastern part of Sealand. It's an obvious place to visit for a couple of hours if you are traveling to Copenhagen – the train ride between the two cities is fairly short and Helsingør is 100% worth visiting!
The main attraction in Helsingør is Kronborg Castle – officially listed as a UNESCO World Heritage site. William Shakespeare was inspired by Kronborg Castle when writing Hamlet. Today, Kronborg's interior is well-decorated with outstanding furniture. You can also see some art. One of the highlights is found in the basement of the castle – the sculpture of 'Holger Danske' (Ogier the Dane).
Helsingør also has a beautiful port – from which you can sail to Helsingborg, Sweden by ferry. It is also known for its cute, narrow streets where you can casually stroll all day long. To learn more about Helsingør, read our full guide to the city here.
Rønne
Rønne is the largest town on the island of Bornholm. Thousands of tourists visit Bornholm every year, so Rønne is not exactly a hidden gem or anything. But it is undoubtedly a town worth visiting.
With a location on the western part of the island, Rønne has a small harbor. This is a great place to see, as many of the town's main buildings are located just behind the harbor. Rønne has some interesting museums, but simply walking around in the town can be a joyous experience: Its signature cobblestones give off a romantic vibe, and the half-timbered houses add to this feeling. There are several nice restaurants in Rønne, and it is the perfect place to go for a calm holiday, or if you need a place to stay while exploring the rest of the island.
You can sail to Rønne from either Denmark, Sweden, Germany, or Poland as there are many frequent ferry connections.
Conclusion
As you see, Denmark is much more than just Copenhagen. It is full of surprises, so if you ever get the chance to go, you should do the full tour. Some of these small towns and villages around Denmark are absolutely amazing to discover!