The island Fanø is located just off the coast of Esbjerg in the southwest of Denmark. It is considered by many domestic tourists to be the best Danish island to visit, and international travelers are beginning to pay attention to Fanø as well.
Fanø is a great day trip to make if you are staying in Esbjerg. It is also an island where you can easily spend an entire week just enjoying the settings: Fanø is famous for its beaches, its old houses, its craft shops, and a wildlife that includes hundreds of seals, birds and other animals.
This article will serve as a travel guide to Fanø. We will give some general tips, we will list the best attractions on Fanø, and we will share some recommendations on where to stay on Fanø Island if you are coming for a multi-day trip.
Facts about Fanø
Fanø is one of the Wadden Sea Islands just off the coast of the Danish mainland. It is approximately 16 kilometers long and 5 kilometers wide. The principal towns of Fanø are Nordby (where the ferry comes in) and Sønderho in the south. The western shore of Fanø has a long beach – in total, the entire island offers 25 kilometers of sandy beach and in some sections the beach will have a width of more than one kilometer!
3,200 permanent inhabitants live on Fanø Island. They mostly live a traditional lifestyle, although some take the ferry to the mainland every day for work. Fanø is known for its laid-back vibe. Life there is very calm and idyllic. It does have modern infrastructure, so if you visit Fanø or live there for a while, you won't have to make any compromises, but the environment certainly feels more traditional on Fanø than in most other parts of Denmark.
The island gets a lot of tourism, especially in the summer. Both upper and middle class citizens of Denmark like to holiday on Fanø. Some have permanent beach houses on the island, while others just come to stay at inns and B&Bs. For the last few decades, Fanø has also received a lot of German tourists, and now it is becoming a popular destination among a wide variety of foreigners.
Fanø is also home to a lot of animals and can be considered an open-air zoo. The sea around the island has a lot of seals, and the seals frequently gather on the sands of the southwestern section of the island. Fanø has plenty of hedgehogs, deers, foxes, hares and rabbits.
Traditionally, the Danish Conservative party has been very popular on Fanø. Conservative members held the mayor's office from 1970 to 2006, while they did so in alliance with classical liberal party Venstre from 2006 to 2018. However, since 2018, the mayor has been from Alternativet which can basically be considered the Danish Green Party. Many locals on Fanø are climate-aware conservatives. This combination often seems strange to foreigners, but once you experience the lifestyle on Fanø, the combination makes sense. If there is anything that defines this island, it is that people care deeply about the environment and the state of the world, while also enjoying a lifestyle with strong traditional values.
To and from Fanø Island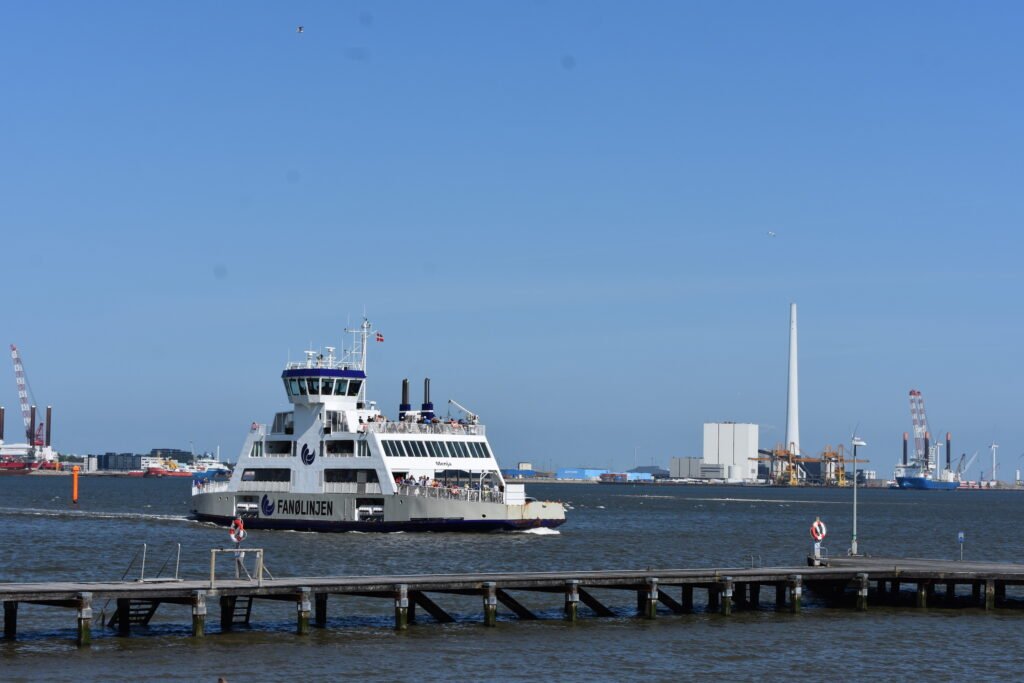 To reach Fanø, you must take the ferry from Esbjerg. It is a very quick 12-minute trip. The company FANØLINJEN sails from Esbjerg to Fanø (and vice versa) every day of the year.
It costs 35 DKK to travel with the ferry for the majority of the year, but the price rises to 45 DKK in July and August. You only have to pay for a ticket from Esbjerg to Fanø. It is free to take the ferry in the other direction.
If you are bringing your car on the ferry, it will cost between 209 and 442 DKK depending on various factors.
Tickets can be booked online at the ferry company's website or in person as you enter the ferry.
Best attractions on Fanø
The beach is the main attraction on Fanø. You can bathe, swim, surf, tan, play ball games on the sand, watch the birds, do a picnic, search for old amber, or whatever you usually like to do at the beach. With a 25 kilometer long stretch, Fanø's beaches have enough room for everything. It is also quite fun to cruise around the beach in a Blokart, which is a three-wheeled sail-driven vehicle – you can easily rent one on Fanø since they are very popular there.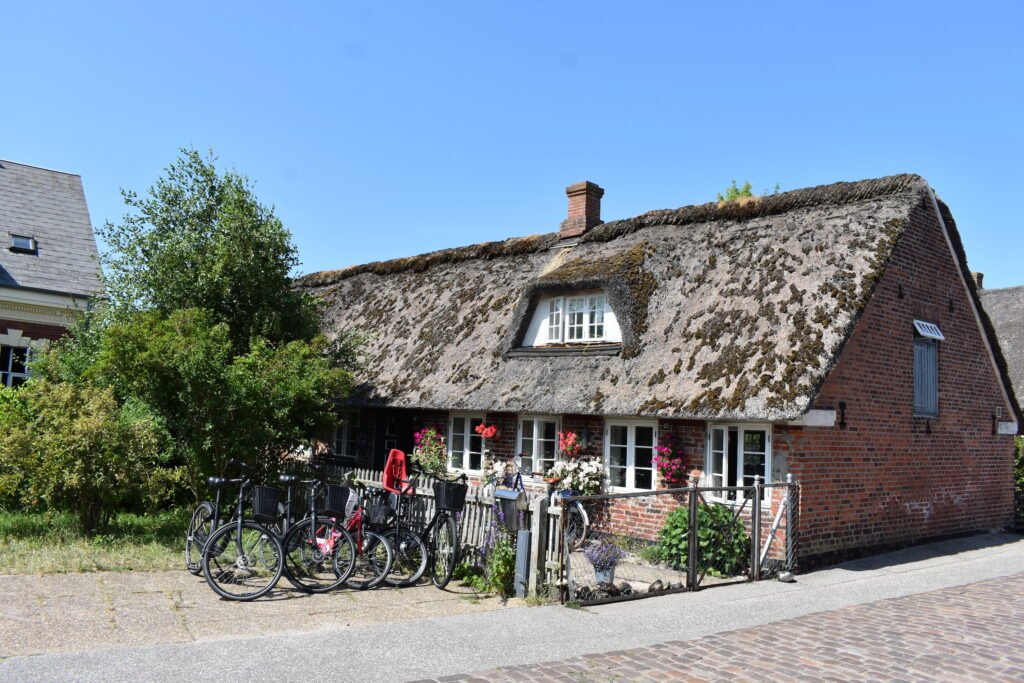 The architecture in the town of Nordby is really beautiful and traditional. It is a joy to stroll through the town. This is also where most of the shops and restaurants are situated.
Some nice things to do in Nordby are to visit the Fanø Museum, the Johnny Madsen Museum, the Nordby Church, and the Fanø Shipping & Costume Collection.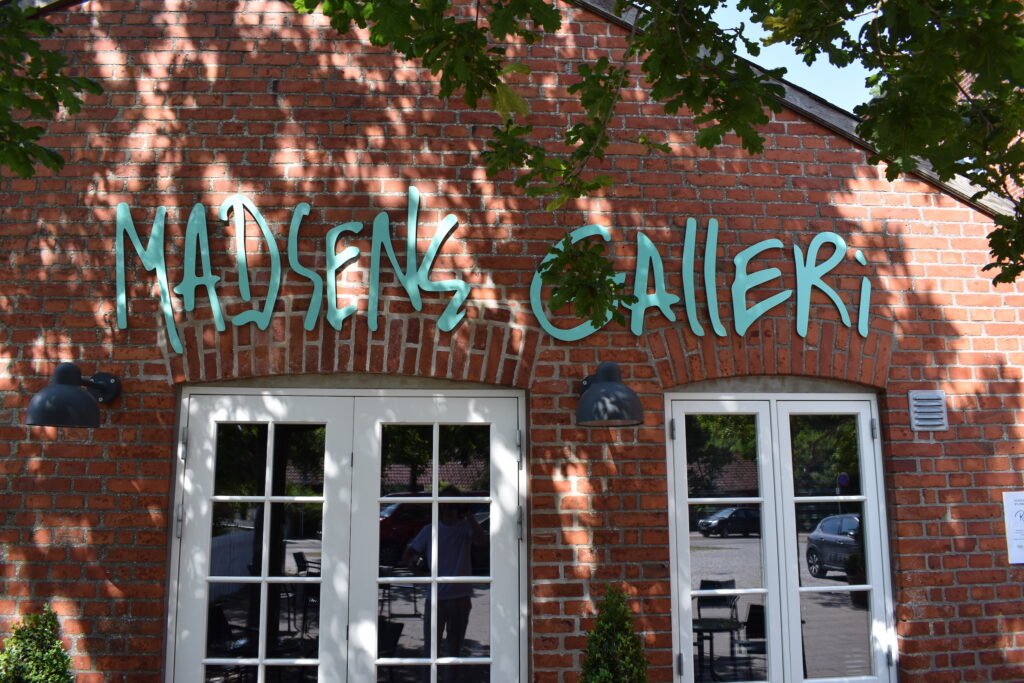 In the southern end of the island we find Sønderho, a traditional village. It is considered to be one of Denmark's most beautiful villages. Sønderho is famous for its windmill, its church, its narrow and curvy streets, and its old houses. Most of the buildings date back to the 18th and 19th centuries. They have been well-preserved and are still in use, despite their archaic looks. The Fanø Art Museum is located in Sønderho. There are yearly festivals where people meet in the streets in traditional clothes and dance. Sønderho has a rich folk music heritage. Many Danish artists have decided to live there part-time. Before the development of Esbjerg, it was a noteworthy port village, but nowadays, most of the industry relates to tourism.
Hannes Hus is a house in Sønderho which has turned into a museum, depicting what an old Fanø sailor's home would look like. High worth visiting.
Overall, the island of Fanø has a lot of fascinating attractions related to nature as well as culture. We recommend that you see the attractions we have described here, but it is also advisable to stroll through the towns of Fanø and casually discover some of the more unknown sites on your own!
Where to stay on Fanø
Fanø is a traditional island so you won't really find any modern-styled hotels. Therefore, it does not make sense to talk about hotels when discussing where to stay on Fanø.
However, there are many inns. There are also bed and breakfasts (B&Bs). If you book in advance, it is much easier to find a room at an inn rather than a B&B, although both options are great.
Here are our top recommendations:
Fanø Krogaard
This is one of the highest-rated inns on Fanø. Located in the town Nordby, right next to the port where the ferry comes in, you will have easy access to the sea as well as to the town centre of Nordby where the majority of the restaurants are situated.
Fanø Krogaard has some nice rooms, a really amazing terrace, great service, and it has its own restaurant and bar. In other words, you will have just about everything. There are five different rooms to choose between – from a budget room to a deluxe room with balcony – so you can always find something that suits your needs. Breakfast is served in the morning, and in the day you can go explore the island or visit the beach. Sometimes, the inn arranges guided walks for the guests.
Check pictures of Fanø Krogaard on Booking.com where you can also make your reservation.
Nørby Kro
Another nice inn on Fanø. Nørby Kro is neither located in Nordby nor Sønderho, but rather in the central village of Nørby. However, it is still within walking distance of almost everything, and you can rent a bike if necessary. There's free parking if you're bringing your car.
The main benefit of Nørby Kro is that you will have more space than in other accommodations on Fanø, both inside the room and outside in the common areas and in the garden. You will basically be living in an old, well-kept house.
Nørby Kro also serves great food. Even if you aren't staying at the inn, you should stop by for a meal at least once. If you do stay there, you get access to the morning buffet which is quite good.
When booking, you can choose between a double room with a terrace or a junior suite. Prices are around the same range as other inns on Fanø.
View pictures of Nørby Kro and book your stay here!
Det Blå Gæstehus
If you want to stay at a typical B&B, this is probably the best option. Det Blå Gæstehus is a very popular place of accommodation among tourists. It is a local house in Nordby, it has a distinctly blue color, and when you stay there you get a nice view of the sea. The house is also near the main attractions of Fanø.
The house dates back to the 1800s but feels more modern than other guesthouses on the island. It has three "rooms": A full apartment on the main floor, a double room on the first floor, and a family room on the first floor. Which one you book is up to you, but you have to do it well in advance. With only three rooms, availability will always be tight, so if you want to stay here, don't wait until the last minute to book!
Det Blå Gæstehus is a fabulous choice if you want an authentic stay in the middle of the town Nordby.
View the pictures and make your booking here!
—
Remember also that you can get a full overview of all the available inns and B&B by visiting the Fanø section on Booking.com.
Best restaurants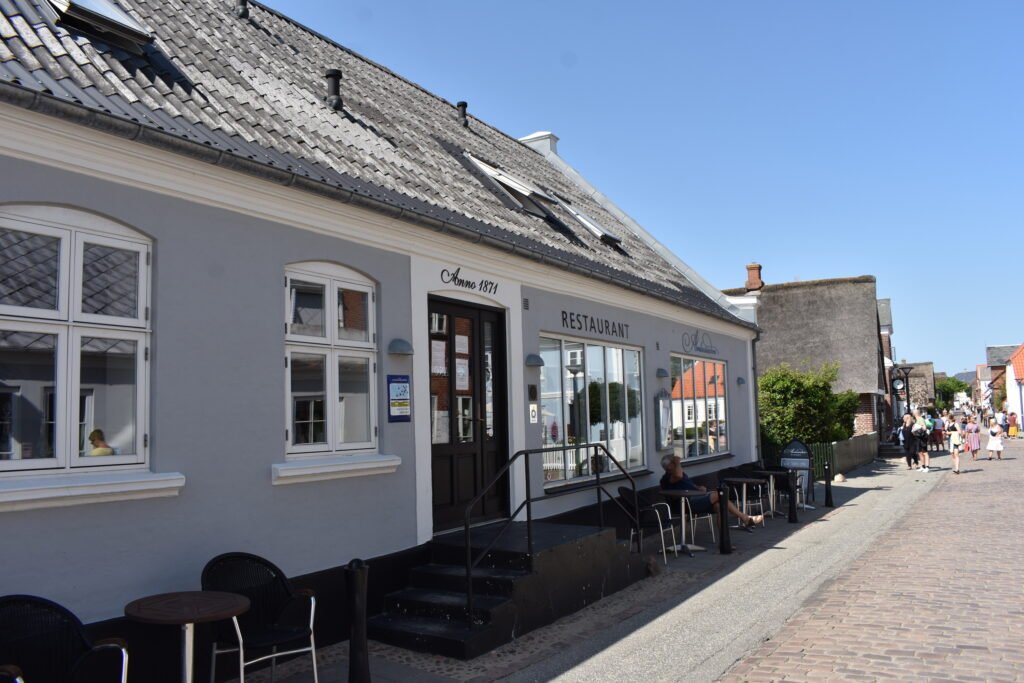 Fanø is full of restaurants. If you walk through the town centre of Nordby, you will notice several options. Fanø has everything from pizzerias and fastfood to gourmet restaurants with classic Danish dishes. There is a time and place for both. If you stay in Fanø for one day, you should obviously just pick one of the best restaurants and eat there. If you are staying for several days, perhaps even a week, you should try some different restaurants. For instance, you could eat at one of the cheaper venues for lunch, and then have a really fancy dinner at night.
Here are the restaurants on Fanø that we recommend the most:
Restaurant Ambassaden (top class food)
Restaurant Sønderho Kro (a great inn)
Cafe Nanas Stue (authentic)
Fajancen (top class food)
Rudbecks Fanø
Aroma
Kellers Badehotel
Fanø Krogaard
Nørby Kro
Pelagoniehuset
Pandekagehuset (perfect for families)
Slagter Christiansen (a butcher, but sells complete dishes)
Look some of these restaurants up on the phone map or on Google and see if they look interesting to you.
When is the best time to visit Fanø?
The weather is amazing in the summer months – late June, all of July and August, and early September. But of course, this is also when most tourists come to visit, so Fanø can be crowded in the summer. If you want to enjoy the beach, this is not really a problem, since the island has such a long coastline that it doesn't really matter how many tourists there are. But if you want to go sightseeing, eat at restaurants, and stay at inns, it can at times be a bit too much, and the prices are higher than the rest of the year.
So we recommend going in the spring and in the early autumn as well. The weather is still decent on many days, and everything is a bit quieter and cheaper.
You can also consider going in the winter. Fanø is incredibly charming in the winter because of the Christmas traditions. However, it is cold and windy, so be prepared for that.
Basically: If you want to go to the beach and enjoy the weather, definitely come in the summer (July is best). If you want to experience the local culture on Fanø, try going in the off-season.