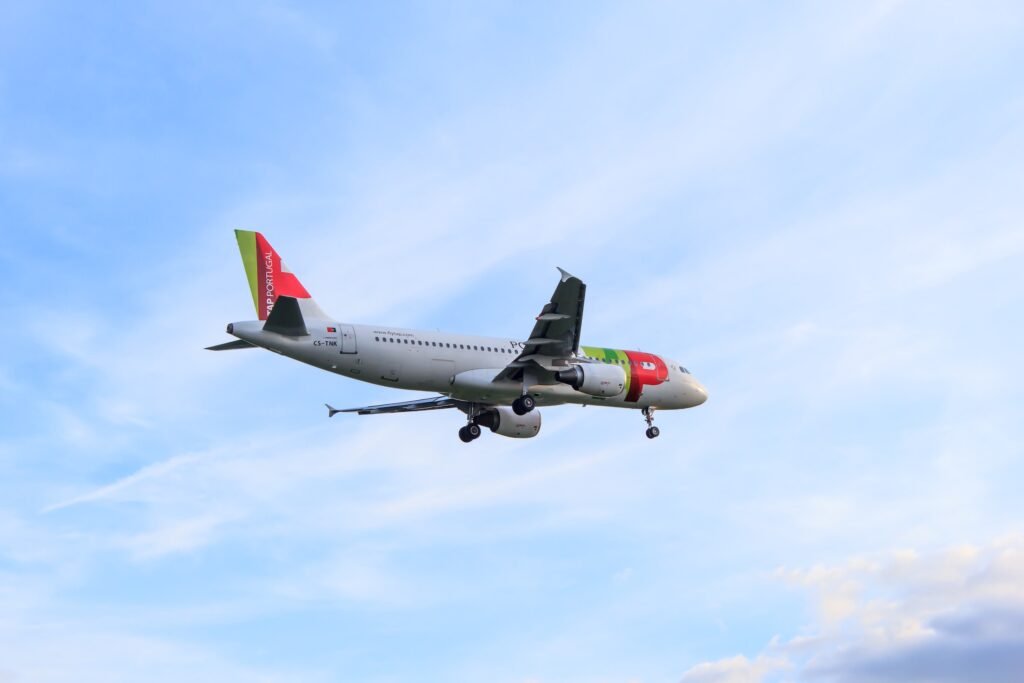 While you won't find as many flights to Porto as you would to Lisbon, the Porto Airport still serves as the gateway to Northern Portugal. It is a highly modern airport with a decent number of inter-European connections and tickets are often affordable.
With hourly connections to Lisbon, many tourist have a layover in the Portuguese capital before actually reaching Porto. But by searching for tickets well in advance, you should be able to find the fare that suits you best.
Buy plane tickets to Porto
If you live in Europe, there's a solid chance that you can find cheap tickets directly to Porto. Otherwise, you might find tickets with a quick stop in Lisbon.
You should use one of the top flight search engine to find your tickets:
Skyscanner (the best one)
Expedia (if you also want to book hotel in the same order)
Travala (buy tickets to Porto using crypto)
You only need to fill in your destination of departure, your preferred travel days, and whether you want to fly first class or business class.
The best airlines that fly to Porto
TAP is the main airline present in Porto. It offers hourly connections between Porto and Lisbon, as well as route to other Portuguese destinations, such as Faro and Madeira. TAP also has international connections to Porto.
Portugalia is a low-cost branch that has some international connections as well – the main one being Porto-Madrid.
RyanAir is present with several connections, primarily to destinations in Western Europe. Their tickets are often very cheap, but with additional fees for luggage and services. EasyJet is another low-cost airline that is present.
Some major European airlines fly to Porto as well – among them are AirFrance, KLM, British Airways, Iberia and Swiss. United Airlines is the main airline that connects Porto with the US.
These are just some examples of airlines that are present in Porto Airport – see the full list here.
Porto Airport
The official name of the airport in Porto is Francisco Sá Carneiro Airport – but most people, particularly travelers, simply refer to it as 'Porto Airport'. The IATA code is OPO.
Located just 11 kilometers / 6.8 miles northwest of the city centre, it rarely takes long to reach the city after flying to Porto. There are taxis waiting outside, but you can also take the metro or a bus to get to your place of accommodation.
It is one of the most comfortable airports to visit in Europe. The security section is large and the staff is usually easy-going and friendly. There are not as many shops and restaurants as in other European airlines, but there is still a solid amount, so it will not be too boring to wait at the airport.
Read our full Porto Airport Guide to learn more about the practical details!
Facts about Porto
When you have arrived in Porto, it is time to go out and enjoy the city. There are many interesting to do and see. It is the largest city in Northern Portugal and it has a sizable population.
The Clerigos Tower, the Dom Luis I Bridge, the Lello bookstore, the Ribeira district, the Estádio do Dragão soccer stadium, and Casa da Música are some of top attractions in Porto.
For those who want to shop, visiting Rúa Santa Catarina is a must! Norteshopping is a great mall, but you have to take the metro to get there. Find more info in our Porto shopping article.
The nightlife is quite good – you will find plenty of bars and clubs in the city centre. It is most active in the weekends, like everywhere else, but many places are also open on weekdays.
Porto used to be quite affordable, but since 2015 the number of tourists have been skyrocketing. Therefore, hotels are no longer that cheap, but you can expect to pay slightly less than you would in Lisbon. As for restaurants, there are places in every price range. Avoid the tourist traps in the centre and try to find some of the restaurants that locals go to. These are usually affordable enough and they serve way better food. Many of the classic restaurants are located in Baixa/Sé and Ribeira. In Vila Nova de Gaia, on the other side of the river, there are some nice restaurants and winehouses as well. Cedofeita and Boavista have a lot of restaurants that are popular among locals and you will generally find fewer tourists in these places. You must try a Francesinha while you are visiting Porto! It is a signature dish of the city.
What are you waiting for?
Book your tickets to Porto today!