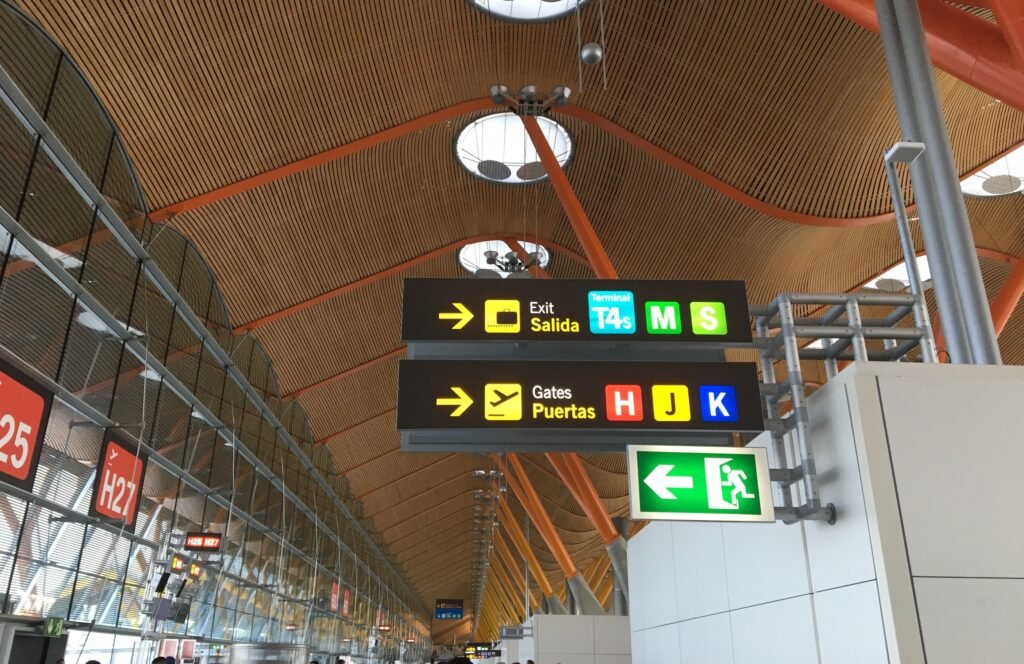 Madrid is the capital of Spain and ranks as one of the most visited cities in Europe. The Barajas Airport is located just north of the city centre, so you can easily get in and out. If you are looking for flights to Madrid, make your search here and book your ticket today.
Buy plane tickets to Madrid
We recommend buying tickets to Madrid a few weeks in advance. The best way to find flights to Madrid is to use a flight search engine. Fill in your place of departure, your travel days and the number of passengers – after that you will be introduced to the options. You can sort by quickest route, cheapest route or 'best' route.
The earlier you book your tickets, the cheaper it will be. The same goes for accommodation in Madrid where you should book at least two weeks prior.
The best airlines that fly to Madrid
Madrid is served by low-cost airlines, national airlines and international airlines. You can fly there cheaply with companies such as RyanAir, EasyJet and WizzAir.
You can also use one of the main Spanish carriers – Iberia or AirEuropa.
And then there are all the major airlines of the world, such as Delta, British Airways, AirFrance, KLM, Lufthansa, Emirates, Turkish Airlines, and the list goes on. Most major companies have a route to Madrid from their main hub since Madrid is such an important destination for tourists as well as for business travelers.
Madrid Airport
Madrid-Barajas Airport is one of the largest airports in Europe. It has 4 different terminals. Terminal 1, 2 and 3 are connected – these are the old terminals. Terminal 4 is the modern one. If you are flying to or from Madrid, you will likely get the best experience out of Terminal 4.
Going to and from the city centre of Madrid takes around a half hour by taxi or Uber. The cost is €30. You can also take the metro, the city trains (Renfe Cercanías) or the bus. This will be much cheaper, but it will take you around 50 minutes and it can be difficult to carry a lot of luggage, especially in the metro of Madrid where it's often crowded.
In all honesty, Madrid Airport is not the most comfortable airport to use. Most of the airport workers don't speak English and at times they can be rude. There is not the kind of hospitality that you find in Middle Eastern and Asian airports. But things do work in Madrid Airport, there are large and accurate information screens, plenty of stores, decent bathrooms, and plenty of space. If you have a layover of multiple hours and want better service, try to book lounge access before you go to the airport. Lounges way are more comfortable.
Read our full Madrid Airport Guide to prepare for your trip to Madrid. It contains all kinds of practical information.
Facts about Madrid
Madrid is an exceptional city in many ways. It has cultural attractions that few other cities can match. It also has a great nightlife, it has some of the best shopping areas of Europe, and there are very nice temperatures during spring and autumn.
Madrid is one of the largest cities in Europe, so there are plenty of people to socialize with, and many things to experience.
Some of the most popular tourist sites are the Santiago Bernabéu Stadium, the Retiro Park, the Botín Restaurant, Gran Vía, Puerta del Sol, Plaza Mayor, the shopping areas of Salamanca and Goya, and of course the Prado Museum – one of the most famous museums in the entire world.
You can do day trips to nearby cities such as Segovia, Toledo and Aranjuez if you decide to visit Madrid. There is an amazing transportation network in and around the city.
Knowing Spanish is a huge advantage. Many locals do speak English (and some speak French) but they don't like to use other languages than their own. You will get much better service around the city if you speak Spanish. Nobody says it has to be perfect, but always try in Spanish and do your best! Even if you know zero Spanish before going, you can at least pick up a few phrases and use them – such as gracias, por favor, buenos días, qué tal, and so on.
Most visitors end up loving Madrid, so it is highly likely that you will enjoy it too. Book your flight to Madrid today and get ready for the experience of a lifetime!