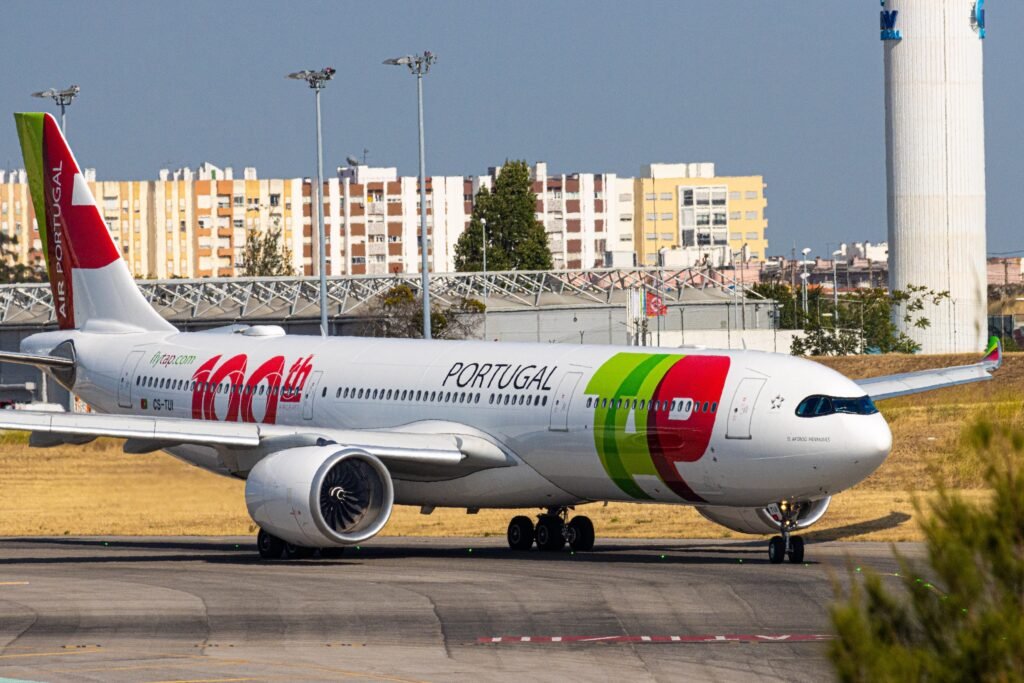 Lisbon has become one of the most popular tourist destinations in Europe. Millions of tourists fly there every year, and perhaps you plan to do the same. Browse this page to see the best, cheapest and most practical flights to Lisbon.
On top of showing you the top flights, you can also get some general knowledge about the airlines that fly to Lisbon, facts about the airport, and some quick suggestions on what you can do in Lisbon upon arrival.
Buy cheap plane tickets to Lisbon
It is often possible to find cheap tickets to Lisbon. Obviously, it depends on your travel days and the place you are flying from. But here are some flight search engines you can use if you want to find the best flights to Lisbon:
Best airlines that fly to Lisbon
Lisbon is the main hub of TAP. You will see TAP flights everywhere around Lisbon Airport, and this company connects the city to most European capitals plus major destinations in South America, specifically Brazil.
TAP also offers the popular Lisbon-Porto connection, usually with at least one flight per hour during the day, as well as other domestic routes to Madeira and the Azores.
Aside from TAP, other major European airlines such as Iberia, AirEuropa, KLM, AirFrance, British Airways and Lufthansa also fly to Lisbon from their respective hubs and focus destinations.
Low-cost airlines such as RyanAir, WizzAir, EasyJet, Transavia, Portugalia, Vueling and Norwegian have multiple routes to Lisbon. RyanAir in particular has a lot of connections between Lisbon and other cities in Europe.
International airlines also offer continental flights from Lisbon: Among them are American Airlines, AirCanada, Delta, Emirates and LatAm.
Overall, you will notice many different airlines present in Lisbon, and you will likely have several options to choose from when you are planning your trip.
Lisbon Airport
Lisbon Airport (IATA: LIS) is also known as Humberto Delgado Airport. It is situated just 7 kilometers north of the city centre and even connected to the Lisbon Metro. It is not a physically large airport, but it accommodates millions of passengers each year.
The airport is generally comfortable, the level of service is better than average, and there are plenty of small cafés where you can grab a bite to eat. Check-in is easy at the airport, and it is also easy to navigate. One problem is that the screens sometimes show the gates quite late, and for this reason passengers often have to stay alert while waiting for the announcement.
To learn more, read our full Lisbon Airport Guide ahead of your trip.
Facts about Lisbon
Lisbon is the capital and cultural centre of Portugal. It is also the most visited Portuguese city by tourists.
Known to be one of the oldest cities in Western Europe, Lisbon is full of classic attractions. It is also very picturesque with its traditional Portuguese architecture in the city centre.
Here are some of the top attractions to experience in Lisbon:
Castelo de São Jorge
Santa Justa Elevator
Mosteiro dos Jerónimos
Padrão dos Descobrimentos
Torre de Belém
Oceanário
Gulbekian Museum
Oriente Museum
Azulejo Museum
Sé/Cathedral
Rua Augusta Arch
See our list of 101 things to do in Lisbon to get more suggestions!
We would also recommend doing day trips to places such as Sintra, Cascais, Coimbra and Évora if you have time for it.
Lisbon has a nice infrastructure for tourism, as you find many hotels in the city centre. Find out where to stay in Lisbon before you go – prices are generally reasonable, and Lisbon is more affordable than other large cities in Western Europe.