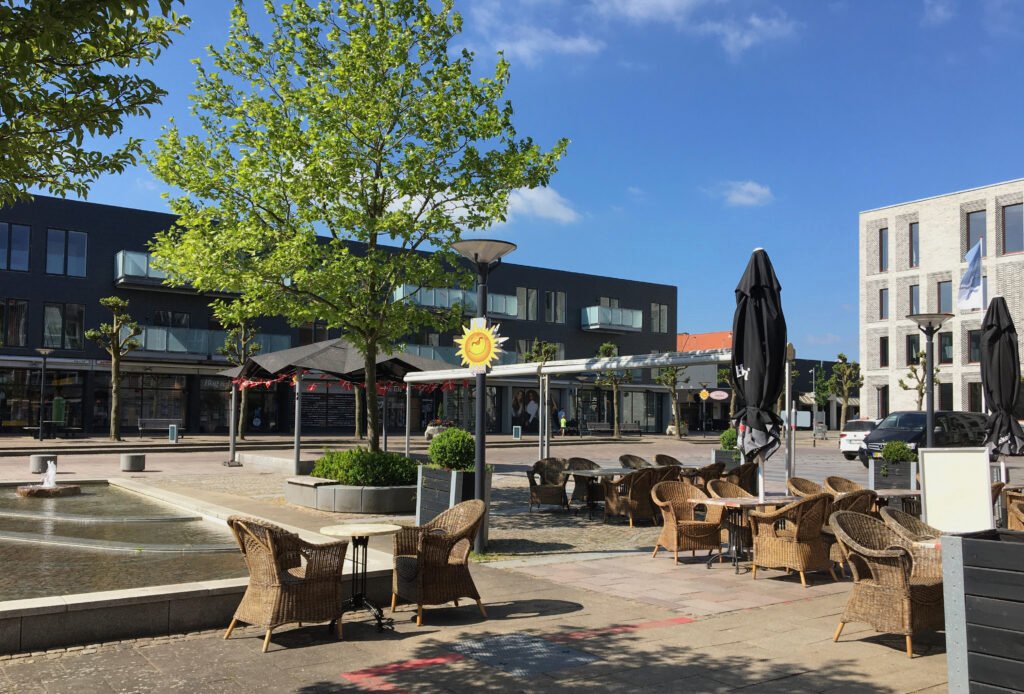 Vejen is an industrial town in Denmark's South Region. It certainly isn't the most touristic town in the area, but there are some decent museums and sporting attractions, and some people visit Vejen on a day trip from either Esbjerg or Kolding.
If you have to spend some time in Vejen, it is good to know the town's cultural attractions. We suggest nine interesting things to do in Vejen below.
Sportscenter Danmark
Sportscenter Danmark, also known as Vejen Idrætscenter, is one of the largest sports centers in the entire country, located in the town of Vejen.
It has countless facilities for sports – an athletic stadium, four tennis courts, a beachvolley field, a mountainbike range, a swimmingpool, climbing walls, a large gym, and much more.
The center is frequently visited by tourists as well as locals. Many schools and sports clubs arrange trips to Vejen with intention of training at Sportscenter Danmark. There is a hotel at the center so you can stay right by the facilities. It is open for the entire year.
Address: Petersmindevej 1, 6600 Vejen
Vejen Kunstmuseum
Vejen Kunstmuseum is the local art museums and it is one of the top attractions in the town. It has a great reputation in Denmark and therefore attracts many domestic visitors each year. Internationally, it is still not well-known, but it can easily be considered the main cultural attraction in Vejen.
The museum underwent huge renovations in 2021 to make it more accommodating. It is easy to find the museum building – there is a nice garden surrounding it, and a famous sculpture of a troll.
Inside Vejen Kunstmuseum, the main emphasis is on Danish symbolic art from the early 20st century. Artist Niels Hansen Jacobsen is strongly represented at the museum, as are other local artists. Each art piece has a description with a QR-code that you can scan to get more information.
Address: Østergade 4, 6600 Vejen
Troldeparken
This massive park is located just a few hundred meters away from the town centre. You will likely pass it as you drive into Vejen.
It is named Troldeparken due to the symbolism that trolls have in Vejen. Inside the park, there is plenty of free space, plenty of trees, a large lake, a playground, sculptures, and other decorations. Animals live in the park. Many locals go to interact with the ducks in the lake of Troldeparken.
But the most famous attraction at the park is probably De syngende sten (the singing stones), a monument of unique rocks that portray different animals.
The best part about visiting the park is that you can enjoy the fresh air, enjoy the nice surroundings, and either go for a walk or have a picnic. People also go to the park for exercising, and families go there so that the kids can play around. It is free to visit Troldeparken.
Address: Rosengade 38A, 6600 Vejen
Parking: Fuglesangsálle 10, 6600 Vejen
Nørregade
This is the main commercial street of Vejen where you find countless shops, restaurants, a bakery, a few attractions, and plenty of activities. Despite the fact that Vejen is a small town, it has quite a few shops and is one of the top shopping destinations in the region. A walk through Nørregade gives you a great impression of the town, and you can grab a bite to eat and potentially do some shopping as you stroll by.
Museet Sønderskov
Located inside a well-preserved early 17th century building, Museet Sønderskov is the museum for the municipality of Vejen.
The majority of the exhibitions are related to local culture, history and archeological findings in the area. One of the most interesting items is the silver treasure, brought to Denmark by Polish soldiers who came to assist the Danes against he Swedes in a war. But there are plenty of interesting items in the exhibition, and you can easily spend an hour or two at Sønderskov.
There is a shop at the museum where they sell local goods, such as honey, snacks, local literature, classic toys, and souvenirs.
Address: Sønderskovgårdvej 2, 6650 Brørup
Lillelunds Julemuseum
Do you love Christmas? Then you might want to check out this Christmas Museum in Brørup, a small village in the municipality of Vejen.
The museum is officially described as a paradise for Christmas lovers. Over 2,500 Christmas items are exhibited at the museum. The oldest items date back to the 1870s when it became common to celebrate Christmas in Denmark. The museum has decorations, calendars, objects, Christmas elves, Santa Claus clothing, images, and much more.
It costs 50 DKK to enter the museum. The entry ticket includes a cup of coffee as you get inside. Lillelunds Julemuseum is only open on Sundays for most of the year, but during the holiday season from mid-October to late-December, it is open for at least three days a week.
Address: Sønderskovgårdvej 6, 6650 Brørup
Poul la Cour Museet
Yet another museum. But this is an alternative one.
Poul la Cour was a Danish inventor. He was a pioneer in the windmill industry, and he was creative within the fields of meteorology, electricity and construction. He was perhaps most famous for designing the ideal windmill wings, after testing different wings meticulously in the wind tunnel.
This museum is dedicated to la Cour. It contains many of his instruments, items and documents. You can also feel the atmosphere in the very rooms where he performed his experiments.
Overall, this place is a hidden gem. Every person who is into science should visit it. The Poul la Cour Museum is located in the western edge of Vejen town – it is relatively easy to get there.
Address: Møllevej 21, 6600 Vejen
Vejen Church
Vejen Kirke is a traditional Danish church in the town center. It is open from 8 am to 4 pm every day, and it is free to visit.
The first church in Vejen was built in the 1200s, but it no longer exists. The current one was designed by Vilhelm Ahlmann and opened in December 1896. Architecturally, it is quite ordinary and reminiscent of many other Danish churches from the 19th century. But for a foreigner, it can be interesting to visit. It is visually appealing with its red bricks and Neo-Roman style. If you go to the church on a Sunday, you can attend mass. Other events take place at the church occasionally.
Address: Nørregade 98, 6600 Vejen
Holsted Speedway Arena
Motorcycle Speedway is a very popular sport in Denmark. Particularly in the central and southern areas of Jutland. Near Vejen, there is a village called Holsted, and here we find Holsted Speedway Arena – currently known as Moldow Speedway Arena for sponsorship reasons.
The local speedway club from Holsted is the most successful in Denmark. International events are held at the arena sometimes, and over 30 races are held every year. It is free to attend the majority of the races – it only costs money to attend the biggest ones of the year. It is a great experience for any sports fan. Danish speedway superstar Nicki Pedersen has been a member of the Holsted Speedway Club since 2003!
Address: Hedevejen 1, 6670 Holsted