Buenos Aires is a South American megacity with so many things to offer – culturally, socially and gastronomically. But if we have to narrow down the best attractions in Buenos Aires to ten, what would they be?
Find our top 10 picks below. If you visit all these places in the Argentine capital, you will surely have the experience of a lifetime!
Teatro Colón
Ranking as one of the world's ten best opera houses, Teatro Colón is the top attraction in Buenos Aires.
It was completed in 1908, replacing a previous theater in the same spot. Teatro Colón was specifically built to optimize acoustics and even to this day, it has the second-best sound of any concert hall in the world.
As a visitor, you can get a guided tour inside Teatro Colón, or you can buy tickets to a performance. We recommend the guided tour for everyone, and a performance if you have enough time and budget. Get more information on the official website.
Tour price: Around $15 USD
Ticket price: Depends
El Ateneo
On a trip to Buenos Aires, you absolutely have to see El Ateneo Grand Splendid.
This theater-turned-bookstore is beautifully designed and decorated. Most people just visit El Ateneo to get the experience, but if you want to buy books or music records, it's also an excellent place.
Price: Free
Museo Nacional de Bellas Artes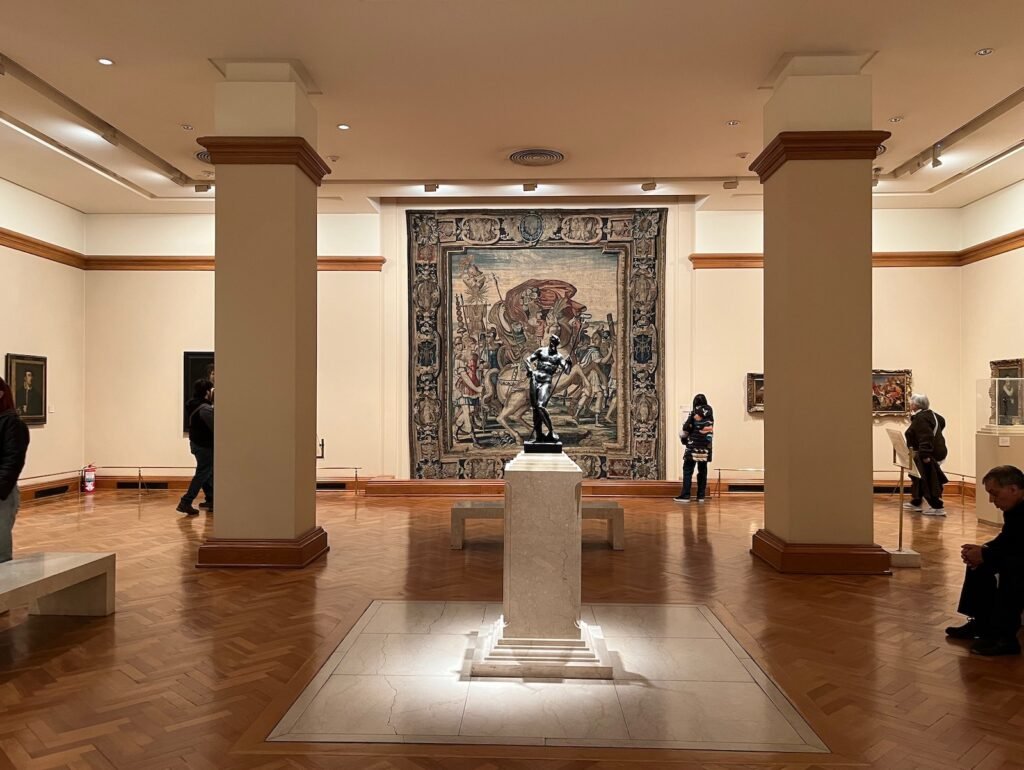 The most famous museum in Buenos Aires is Museo Nacional de Bellas Artes.
Located in Recoleta, it is completely free to visit and it focuses on fine arts. You will find pieces by Goya, Rembrandt, Rubens, Monet and others. The museum has a history dating back to 1896.
If you are really into classic art, try to schedule several hours at Museo Nacional de Bellas Artes – or go twice. It requires some time to take it all in!
Price: Free
Casa Rosada & Plaza de Mayo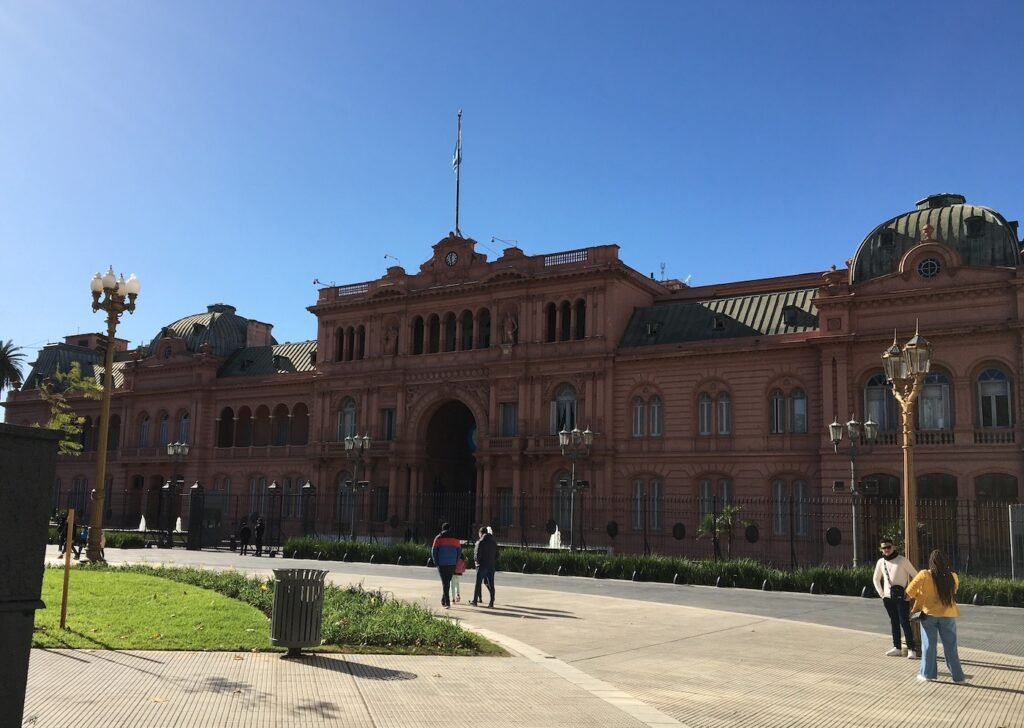 The famous building Casa Rosada is where the Argentine president works. In the iconic baby pink color, this building is certainly one of the most recognizable attractions in Buenos Aires. Aside from being the official workplace of the president, there's also a museum in the building, with a large collection of objects related to previous presidents of the country.
Casa Rosada is located by the massive Plaza de Mayo square. This square can be considered an attraction in itself. Ever since it was founded in the 16th century, it has been surrounded by important buildings, and the Casa Rosada is just one of them.
They offer free guided tours of Casa Rosada in Spanish and English. The museum is also free to visit. The square, obviously, is a place you can also visit for free.
Price: Free – but reservation still required. Make yours here
Recoleta Cemetery
Taking up a huge area of space in the most expensive area of Buenos Aires, the Recoleta Cemetery is clearly an important place.
This is where most Argentine people are buried – and the resting spots are not lacking any splendor. It is considered to be one of the most beautiful cemeteries in the world, and yes, you are able to visit.
Some notable graves found at the Recoleta Cemetery are Eva Perón, Hipólito Yrigoyen, Carlos Saavedra Lamas, along with several presidents and artists. Basically where the elites end up buried.
Price: Free (but the guided tours are in Spanish)
Caminito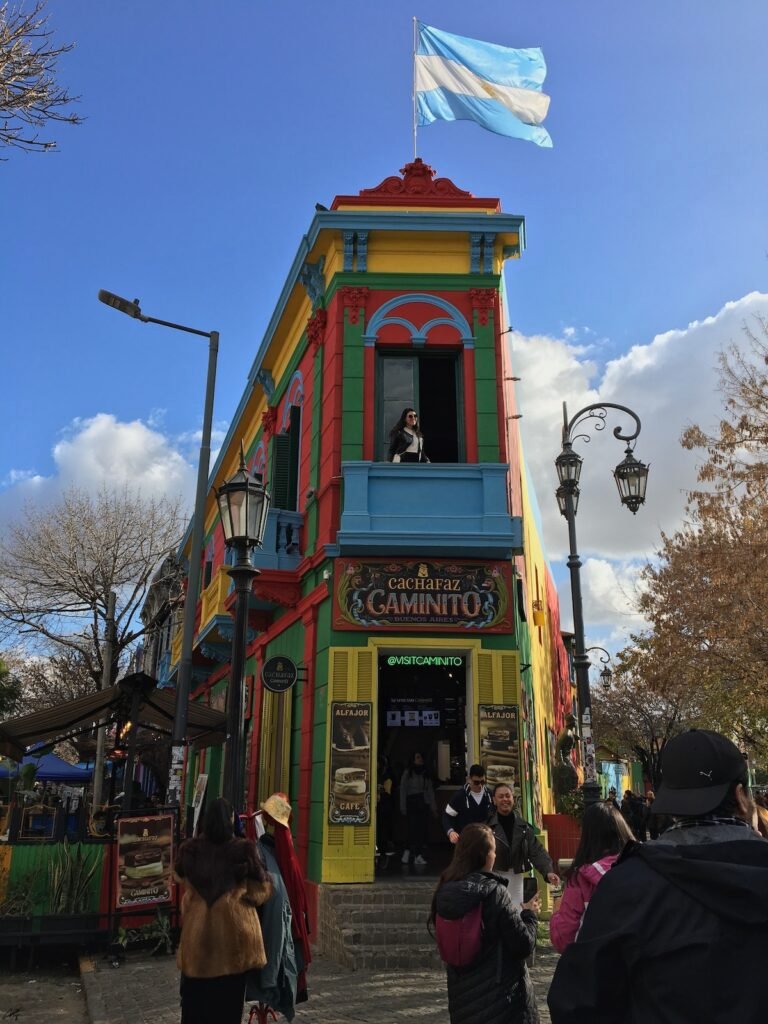 This colorful alley is one of the most emblematic places in Buenos Aires. It is considered a street museum and maintained as such. With a location in La Boca, it attracts plenty of tourists every single day. Caminito has wildly colorful houses and it inspired the tango "Caminito" from 1926.
Going there is free, but you have to be careful. Caminito itself is safe, but some of the surrounding areas are not. You can take a bus to get there or simply a taxi or Cabify. There are a few cafés right next to Caminito where you can get a drink and a snack.
Almost every visitor buys some souvenirs in Caminito since it's probably the most ideal place to do that. There are street sellers with pretty unique items + a few cool markets.
Price to visit: Free
La Bombonera
Staying in the area of La Boca, you should also try to visit the iconic stadium La Bombonera.
It's the home ground of Boca Juniors, one of the two most supported clubs throughout Argentina (the other one is River Plate).
While both Boca Juniors and River Plate are legendary clubs, most tourists tend to prefer visiting Boca's stadium due to its unique and unusual design. It's a true cauldron with impressive acoustics and one side of the stadium is vastly different to the others. There's so much artwork inside and around the stadium, celebrating former players, such as Maradona.
Stadium tour price: Currently suspended
Museum price: Around $7
Game tickets: Very hard to get, ask around in Buenos Aires. Prices range from $150 to $250 USD
The parks of Palermo
Most of the important parks in Buenos Aires are located in the area Palermo. Here, you'll find several different parks, many of them extremely beautiful.
Tres de Febrero is probably the most stunning of the parks, but don't miss the Japanese Gardens or the Ecoparque. You can easily spend a full day strolling around the parks of Palermo, especially if you're going with friends or family.
Price: Some parks are free to visit, while others require a small fee to enter, such as the Japanese Gardens.
Metropolitan Cathedral
The most famous religious place in Buenos Aires is probably the Metropolitan Cathedral. Not only is it a historic and beautiful place, it also has a facade that is quite unique for a cathedral. In fact, it looks more like a Greek temple. But make no mistakes, it is a Cathedral. Pope Francis used to lead the mass here, back when he was the Archbishop. There's now a museum dedicated to him at the site. Another fun fact is that Argentina's liberator, San Martín, has his resting place at this cathedral.
You can visit the Metropolitan Cathedral to enjoy the interior decorations – and you can actually attend mass, too. Both are recommended!
Price: Free
Café Tortoni
Situated on Avenida de Mayo, Café Tortoni is the oldest extant café in Buenos Aires.
It's a beautiful place, one of the prettier cafés you will ever see, and throughout history it has been frequented by important Argentinian artists such as Jorge Luis Borges and countless others.
Café Tortoni is an incredible place to go for a coffee and a medialuna. Truly an inspiring place to visit. If you go in the evening, there's often live music and tango shows.
Opening hours are 8 am to 9 pm every day. As you can imagine, it sometimes gets crowded and the café is very popular among locals and visitors alike. But it is usually possible to get a table.
Price: Whatever you order inside!
Alternative attractions in Buenos Aires
Aside from the top 10 places to see in Buenos Aires, there are some alternative attractions that you may also want to experience, if you have time for it.
We recommend:
Obelisco (important Buenos Aires landmark)
Más Monumental (River Plate home stadium)
Estádio Obras (famous rock music venue)
Puente de la Mujer (iconic bridge in Puerto Madero)
Cabildo (colonial building at Plaza de Mayo)
Palacio Barolo
Feria de San Telmo
Feria de Mataderos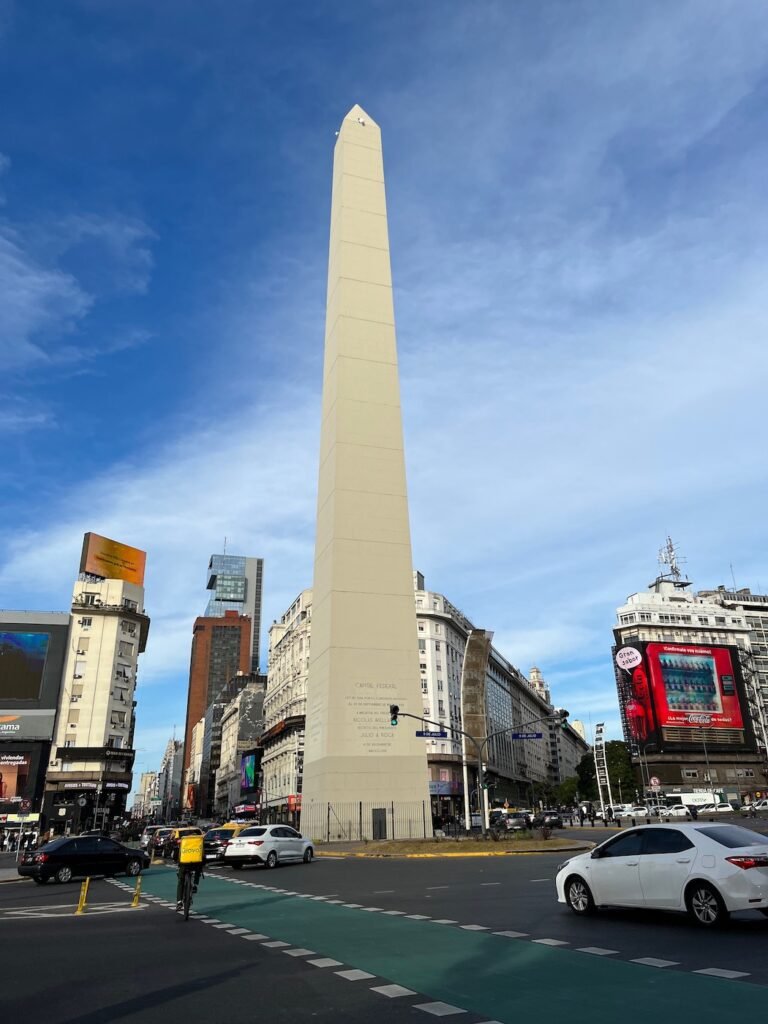 Conclusion
Buenos Aires is one of the most culturally interesting cities in the world. It is no surprise that it has countless incredible attractions. If you ever go to Buenos Aires, make sure you see the most important of them – the ones we have listed in this article!