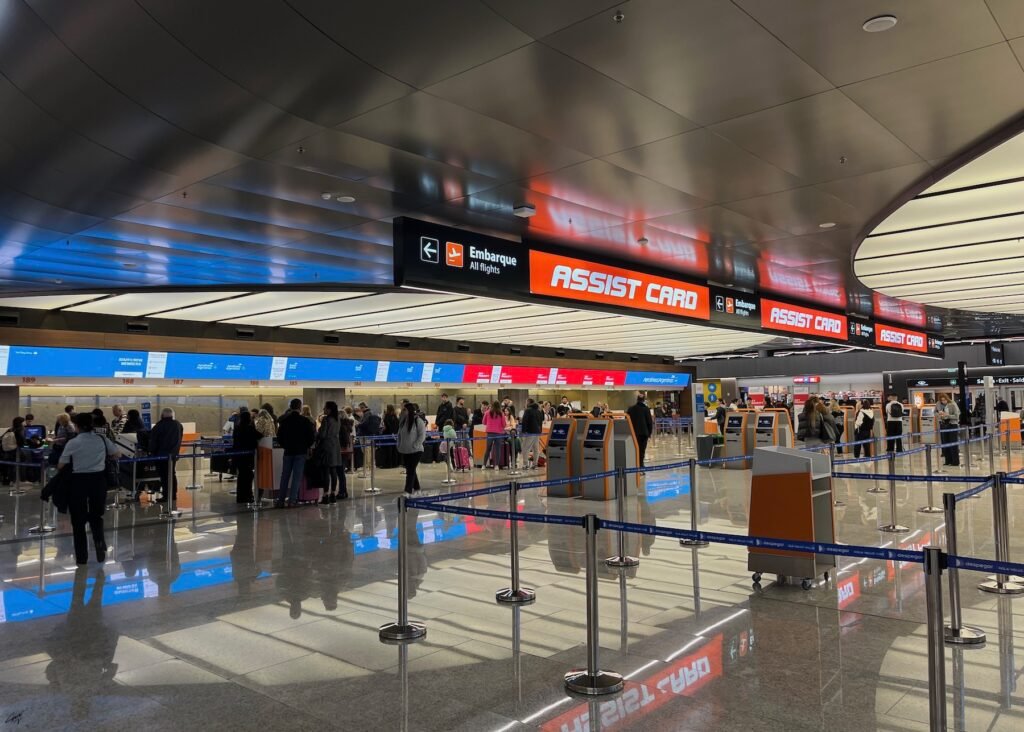 Ezeiza is the largest of the two international airports in Buenos Aires, Argentina. Also known under the name Ministro Pistarini, it is usually the airport where you will arrive when taking an intercontinental flight to Buenos Aires.
However, if you arrive directly from another Argentinian or South American destination, you may also land at the Aeroparque. Read our guide to the Aeroparque in Buenos Aires here.
As for now, let's look into Ezeiza Airport. Below you will find facts, information on how to get from the airport to the city center, what to do inside the airport, what to expect from the staff, and much more.
Facts about Ezeiza
The official name of the airport is Ministro Pistarini International Airport but it is usually referred to as Ezeiza – due to its location in the city of Ezeiza, a major suburb of Buenos Aires.
The IATA code is EZE and the airport is situated roughly 22 kilometers / 14 miles from the city center of Buenos Aires. Depending on traffic, it can take anywhere from 30 to 90 minutes to reach Ezeiza from the city.
It is by far the largest international airport in Argentina. 85% of international traffic goes through Ezeiza – and in Argentina it is commonly said that 'Ezeiza is the only way out'.
Construction began in 1945 under the presidency of Juan Perón and Ezeiza Airport opened in 1949. It was named after Juan Pistarini who was the Minister of Public Works. There are multiple terminals and the airport has been renovated many times over the years, most recently in 2023 with a large and modern departures hall.
From Ezeiza Airport to Buenos Aires city center
There are several ways to go from Buenos Aires Ezeiza Airport to the city center of Buenos Aires:
Arranged airport transfer
Taxi
Cabify
Private bus shuttle
Public bus
The best and easiest option is an airport transfer. You can arrange it in advance with Welcome Pickups. For roughly $45, they will make sure an English-speaking driver keeps an eye on your flight and picks you up at the airport upon arrival.
→ Go to Welcome Pickups, fill in your information, and make a booking before you go.
You can also take a taxi when you arrive. There are taxis parked outside Ezeiza every hour of the day, so finding a taxi is never an issue. The price is usually around $25-30.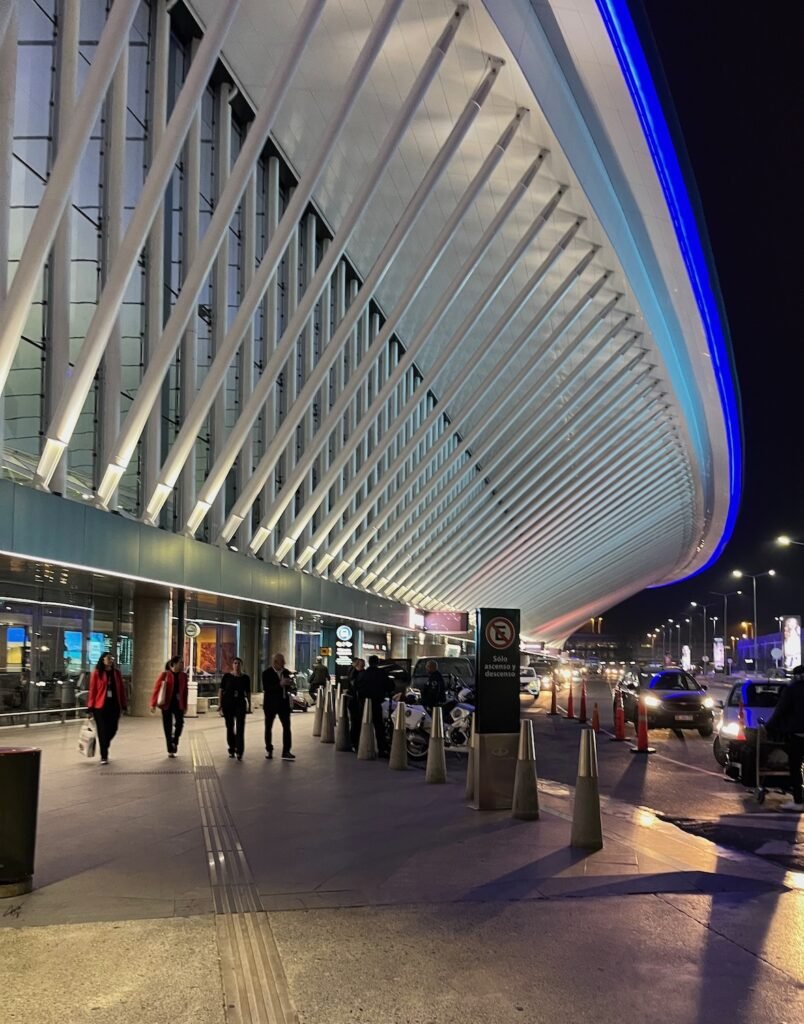 Uber is illegal in Argentina but still in use. However, it is better to use Cabify, a legal service that is just like Uber. Taking a Cabify from the airport to the city is possible. The prices are really good, usually just around $15 – so it's an option you can consider. When you arrive at the airport, simply connect your phone to the WiFi and go on the Cabify app to book your ride. You can pay by card inside the app, or you can pay the driver in cash.
There are some shuttle buses connecting Ezeiza with the city center. The main company is Tienda Leon. They have a pretty good shuttle bus with room for luggage and no unnecessary stops on the way. It starts at 6 in the morning and goes until 10.30 at night. The price is around $15 and the travel time is typically 50 minutes. You can buy a ticket online or upon arrival – your choice.
You can also take a public bus. Bus number 8 goes from Ezeiza to the center and it's extremely cheap. You do have to buy the SUBE card at the airport before getting on. This is the card that is used for public transport in Buenos Aires. Buy it at a kiosk at the airport and fill it with some money. The price for the card and the ride should be about $3-4 in total. However, the public bus is not as comfortable, there are several stops on the way, and it can be a pain in the ass to sit with the luggage when the bus gets crowded. So even though it's cheap, you should probably consider one of the other options first.
Airlines at Ezeiza Airport
Buenos Aires Ezeiza Airport is the main hub for two airlines: Aerolíneas Argentinas and Flybondi.
Aerolíneas Argentinas is the flag carrier of Argentina, while Flybondi is a modern low-cost airline.
Aside from those, you have the presence of international companies such as LATAM, American Airlines, Aeromexico, Emirates, KLM-Air France, Lufthansa, Sky, British Airways and many others.
Most popular connections
The busiest routes from Ezeiza are to:
Santiago, Chile
Miami, United States
Lima, Peru
Madrid, Spain
São Paulo, Brazil
Ezeiza is mainly used as the international airport for medium- and long-distance flights. The most popular connection is the one between Buenos Aires and Santiago de Chile.
As for intercontinental connections, Miami is the busiest one. New York also ranks in the top 10.
And it can be no surprise that Madrid is the European city with the most connections to Buenos Aires.
Local connections to other Argentine airports are usually handled by the Aeroparque, a smaller airport in the Palermo area of Buenos Aires.
If you are looking for direct connections between Buenos Aires and North America, these are currently the options:
Miami
New York (JFK)
Dallas
Houston
Atlanta
Mexico City
Cancún
Havana
The direct connections between Buenos Aires and Europe are:
Madrid
Barcelona
Rome
London (Heathrow)
Paris
Amsterdam
Frankfurt
Shops and restaurants

There are plenty of shopping opportunities inside the Ezeiza Airport.
Naturally, there is a Tax & Duty Free Store, countless of them in fact. They sell everything from chocolates and spirits to perfumes and watches.
The Duty Free shops are open 24 hours.
All over the airport, you'll find kiosks with snacks, cigarettes, magazines, etc.
Then you have a selection of clothing and accessories stores. Some popular ones are Sunglass Hut and Victoria's Secret.

Furthermore, there is a pharmacy, a hairdresser/barber shop, a post office, and much more.
Regarding cafes and restaurants, there are options in both the public area (pre-check-in) and near the gates after security.
Some recommended restaurants are the Fabric Sushi, the Patagonia Wine Experience, La Cabrera Al Paso, Pizza Zen, and the Natural Market. The food truck La Vaca is decent.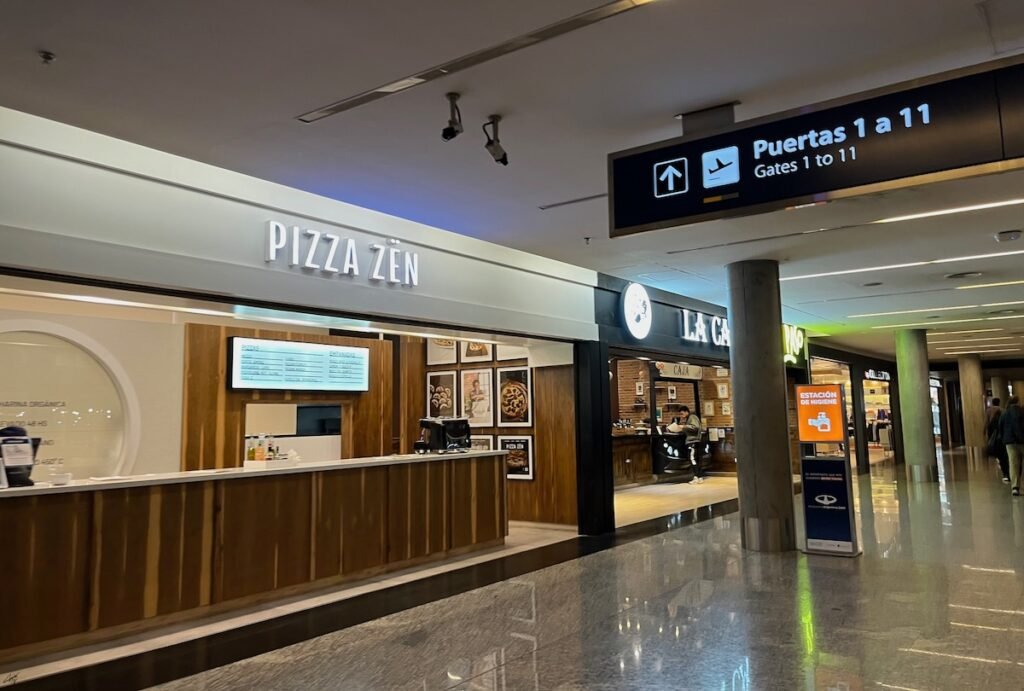 Good cafés are Alma Café, La Panera Rosa and Tostado.
The Sport Bar is a good place to go if you want a drink or if there's a game on while you're at the airport. But note that it closes somewhat early, at 8 pm on most nights.
Lounges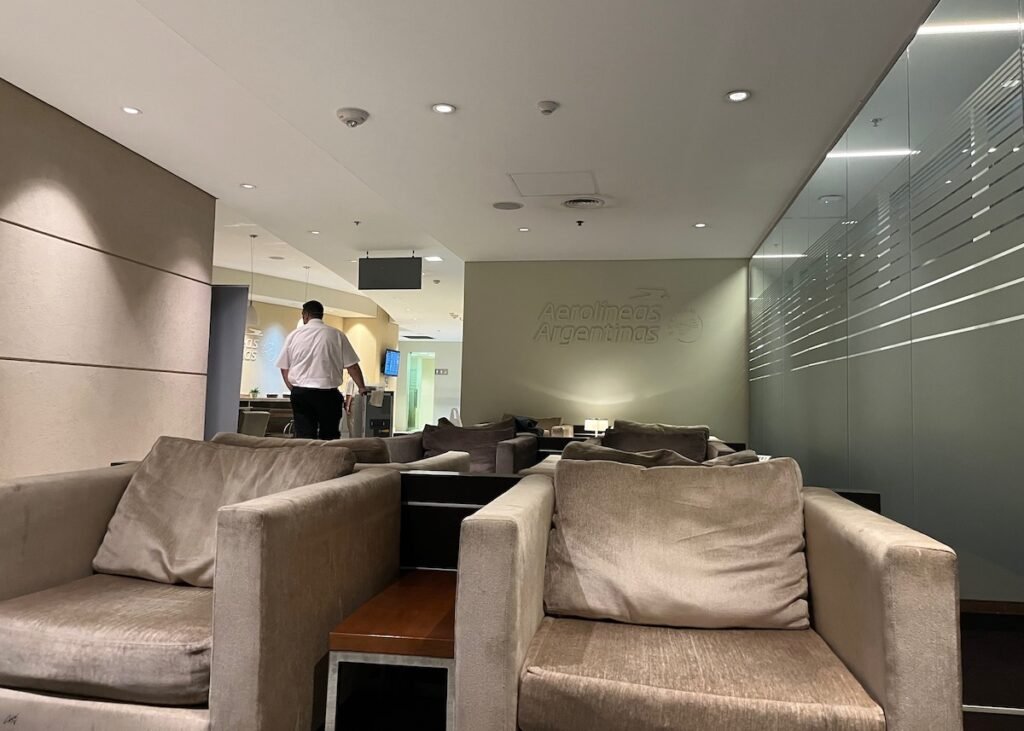 There are several premium lounges at Ezeiza, depending on the terminal you are flying from and the airline you are flying with.
You may pay to get access to some of these lounges, you may have membership or credit card benefits that give you access, or your ticket conditions may have it included – for example if you're flying business or first class.
Terminal A has the VIP Airports Club. Probably the best one, but it's pricy and you can't stay longer than 3 hours.
Terminal B has the Star Alliance Lounge, the Admirals Club (American Airlines), and the LATAM VIP Lounge.
Finally, Terminal C has the Salón Cóndor for Aerolíneas Argentinas and SkyTeam. As well as the Centurion Lounge and the Ezeiza Lounge.
Service inside the airport
The staff is very friendly at Ezeiza Airport, much more so than in other airports around the world. If you have any questions or needs, don't be afraid to ask. Most also have excellent English skills. Going through a large international airport can often be a nightmare, but this is rarely the case here as people are friendly and accommodating.
Conclusion
Ezeiza Airport is Argentina's largest and busiest airport. We hope that this guide has been useful and that you have the information you need ahead of your trip.
If you're still looking for a place to stay, then read our guide on where to stay in Buenos Aires.
Anything to add? Write a comment in the section below.