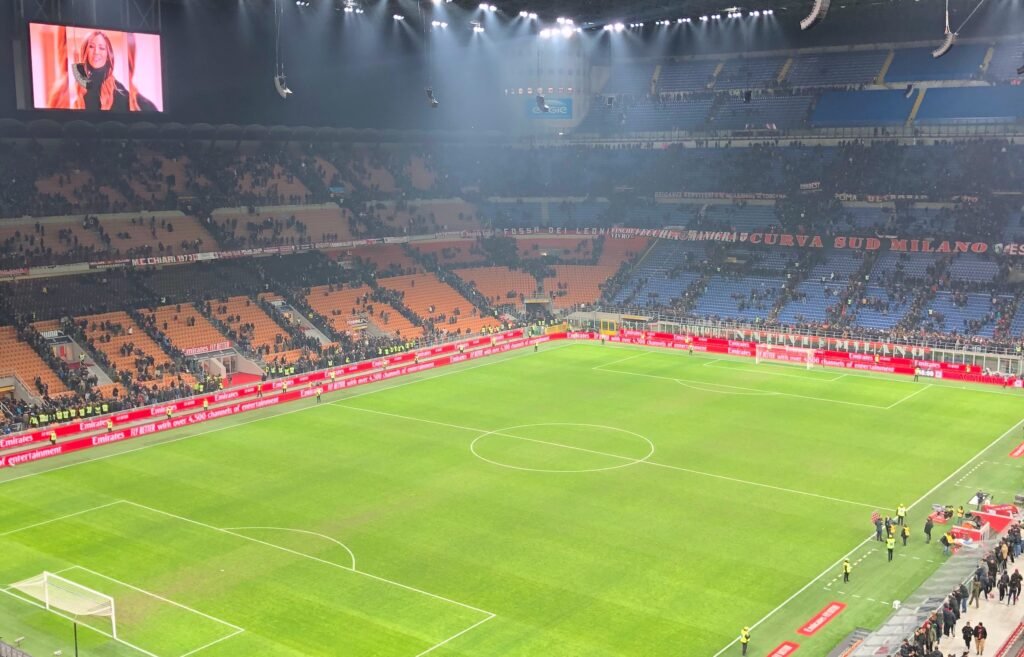 Milan is a legendary city when it comes to football. The northern Italian fashion capital is home to two major clubs – Internazionale and AC Milan – and these two clubs both play at the massive Stadio Giuseppe Meazza, nicknamed San Siro.
If you are going to Milan, we highly recommend watching a live football match. Likewise, if you are a fan of one of these clubs, you certainly have to plan a trip to Milan at least once in your lifetime.
Here is a full guide to the perfect football trip to Milan. We will detail how to get to the stadium, how to get tickets, where in Milan you should stay for a football visit, plus some general knowledge about the clubs in and near Milan.
Stadio Giuseppe Meazza / San Siro
Officially named Stadio Giuseppe Meazza after the legendary footballer Giuseppe "Peppino" Meazza who won two World Cups with Italy, this stadium is mostly known under the nickname San Siro. This is due to its location in the San Siro district of Milan – to make things simple we will refer to it solely as San Siro for the remainder of this article.
The stadium has a capacity of over 80,000 which makes it the largest sporting venue in Italy and one of the largest in Europe as well.
Known for its intensity and beauty at night, San Siro ranks as one of the most iconic football stadiums of all time. It is the home ground of both AC Milan and Inter Milan. The Italian national team plays matches there occasionally, and the stadium is also used for concerts.
There are ongoing talks to replace San Siro with a new stadium – something that AC Milan and Inter both seem to support – so if you have always wanted to visit this stadium, do it as soon as you can before a new stadium inevitably replaces it! You do have until at least 2026 since San Siro is scheduled to hold the opening ceremony of the Winter Olympics.
Hotels near San Siro
If you're coming to Milan specifically to watch football at San Siro, it makes sense to stay at a nearby hotel. There aren't any hotels right next to San Siro, but there are some hotels that are within a walkable distance.
The top hotel in the area is Meliá Milano, a highly rated place with plenty of rooms. It is a modern hotel right next to the Lotto metro station. It takes about 15 minutes to walk to the stadium, but you can also take the metro and get there faster. The hotel has modern, comfortable rooms with a great breakfast buffet and world-class service.
Meliá Milano is a 5-star hotel, but prices are quite reasonable as they start around €140 per night for a double room with a view.
Overall, that makes Meliá Milano our top recommendation if you want to stay at a hotel near San Siro.
If you prefer staying at a B&B, we would recommend the B&B Hotel Milano San Siro right next to the stadium. But they only have a few rooms, so you need to book early. Do it here – and if no rooms are available, we simply recommend picking the hotel mentioned before.
From Milan city centre to San Siro
San Siro is located about 7 kilometers west of the city centre where the Duomo is situated. If you are staying at a hotel in the central part of Milan, there are several ways to get to the stadium.
The easiest way to get from Milan city centre to San Siro is to take a taxi. Every cab driver in Milan knows the direction, so you just get in and out.
Another option is taking the metro. It is obviously cheaper than taking a taxi, but it can get crowded at times – especially on matchdays.
San Siro has a metro station at the final end of the purple M5 line. If you are staying in central Milan, take the red line (M1) to the Lotto station and switch to M5 which you will ride until the final stop which is San Siro.
San Siro stadium tour
Regardless of whether you support Inter or AC Milan – or just a general football fan – you can do the San Siro tour and experience the stadium.
The tour tells the story of both clubs. There is a museum inside San Siro with some awesome exhibitions. You also get a panorama view of the field, you get to see the locker rooms, walk through the players' tunnel and much more.
The regular tour costs €20 for adults. The reduced rate is €13. There is also a family pack for two adults and two children which costs €55 in total. If you take the regular tour, you won't have a personal guide, but you get to explore everything on your own. There are good directions inside, so it is straightforward.
Another option is getting a private tour. This is great if you want to learn and if you want to be guided in a particular language. A private tour MUST be booked online in advance.
The regular tour can also be booked online – or it can be bought in person, usually that happens at the Gate 8 ticket office of the stadium. If you want to reserve tickets online, do it through the San Siro Stadium Website or send an email to tour@sansirostadium.com.
San Siro is open for tours from 9.30 am to 5.30 pm every day expect on matchdays. Entrance is, usually, via Gate 14.
AC Milan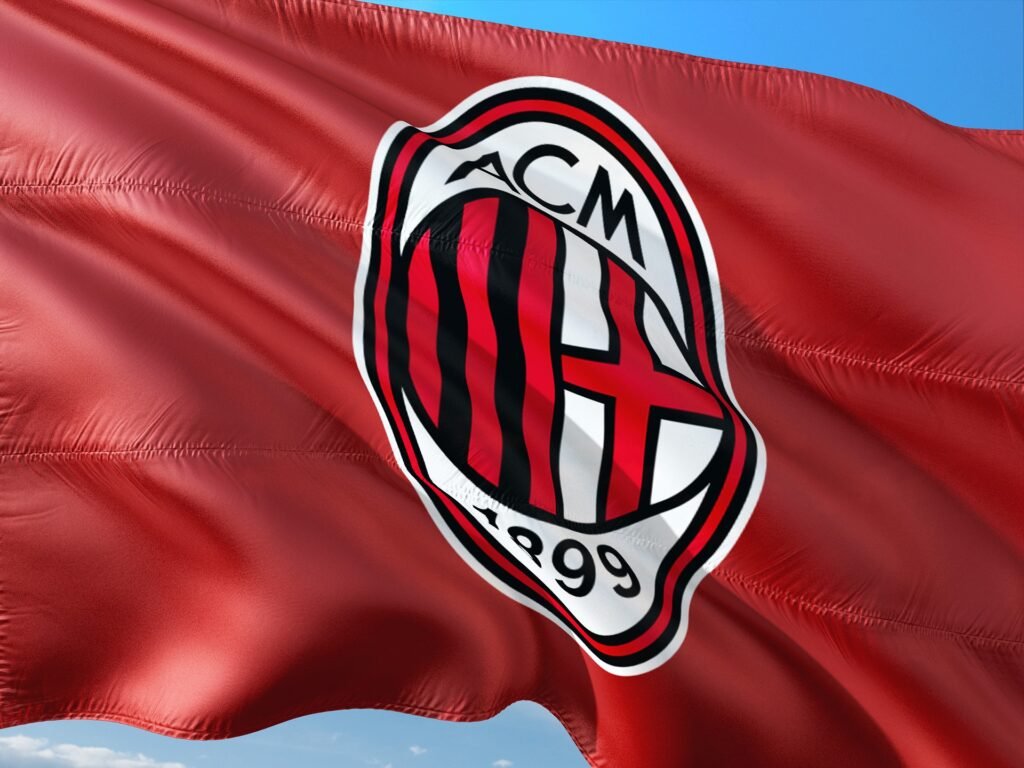 AC Milan is often referred to as simply Milan. The club was founded in 1899 and has spent the vast majority of its history in the top flight of Italian football.
With 18 Serie A titles, it is the third-most successful club in Italy. Only Juventus and local rivals Inter rank ahead of i Rossoneri.
Milan is a wealthy club but the last decade has been tough. Its last Serie A title was won in 2011. The decline of AC Milan came as a shock to many fans since it was arguably the world's best club in the mid-00s. It won the Champions League twice (in 2003 and 2007) and reached the final in 2005. During those years, AC Milan had the presence of legendary players such as Kaká, Andrea Pirlo, Paolo Maldini, and countless other stars.
In the 2020/21 season, Milan had a bit of a Renaissance. After the return of striker Zlatan Ibrahimovic and with the transfers of players such as Sandro Tonali and Simon Kjær, the club returned to the Serie A title fight and hopes to stay there for years to come. The loss of star goalkeeper Gianluigi Donnarumma gives the team a bit less character, but it is still a squad with plenty of quality.
How to get AC Milan tickets
You can buy AC Milan tickets on the AC Milan website. You have to sign up on the site before you can buy. Tickets usually become available to the general public 10-14 days before matchday.
It is easy to find the priceable for tickets on the website. Tickets will generally be most expensive for Champions League bouts and top Serie A matches. Expect to pay around €90 for a regular seat and €350 for a top-class seat in a top match. For matches against lower-ranked Serie A clubs, prices go all the way down to €11.
If the AC Milan website is too complicated, you can also buy tickets from an independent vendor. Several good websites sell tickets – one of them is Viagogo, a site where it is very easy to find good seats and make reservations.
Generally you should avoid buying tickets from private sellers on social media – it is often club members selling overpriced tickets.
Internazionale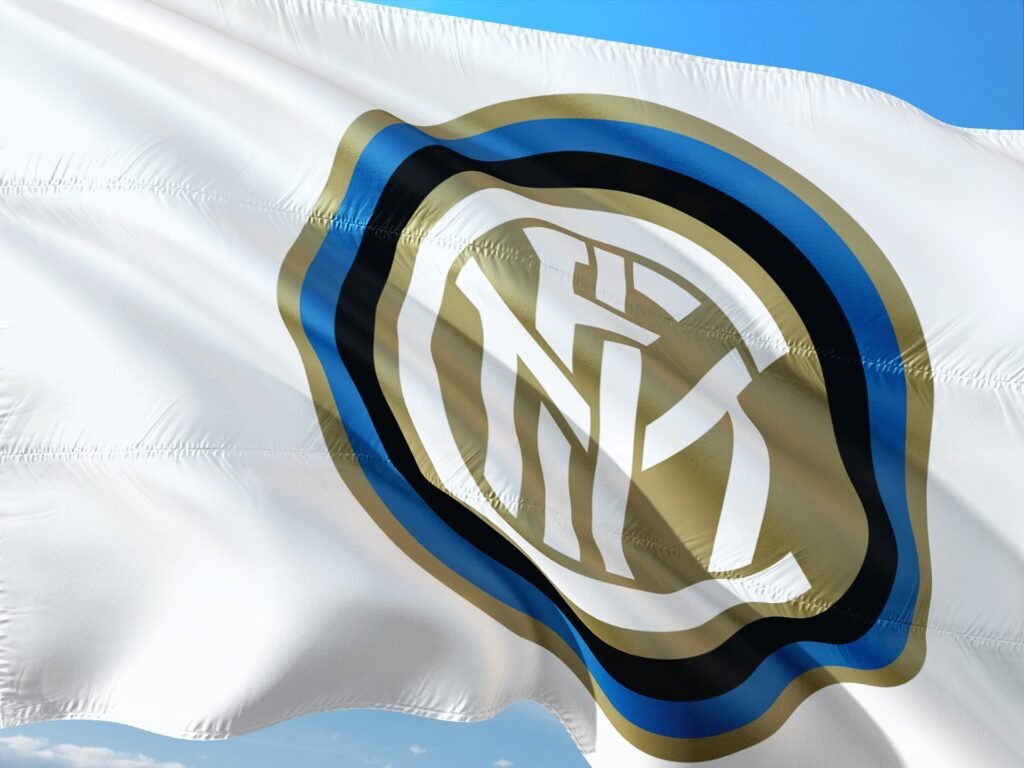 Football Club Internazionale Milano is often called just called Internazionale in Italy and Inter Milan in the rest of the world. It is another old team from Milan, founded in 1908. It is the only Italian club that has spent its entire history in the Serie A since it entered.
With 19 league titles and 7 Coppa Italia victories, Inter Milan is an extremely successful club from a historic perspective. It won five straight titles from 2006 to 2010 and dominated the latter part of the first decade in the 21st century. Under coach José Mourinho, Inter also won the UEFA Champions League in 2010. In that season, Inter became the first-ever Italian side to win the Treble.
Like AC Milan, Inter struggled to keep up with Juventus and the other Italian rivals in the following decade. It finally won the title again in 2021 and the squad is once again loaded with ultra-talented players.
Among the top players in the club's history we find Giuseppe Meazza (whom the stadium is named after), Brazilian striker Ronaldo, Giacinto Facchetti, Luis Suarez, and Javier Zanetti – the latter was a major part of Inter's dominance from 2006-2010.
How to get Inter Milan tickets
Inter Milan tickets are sold on the official Inter website. You need an account on the website to buy tickets, so sign up with your email before you purchase.
You can reserve tickets a week or two before a match. Generally, prices for Inter tickets are higher than AC Milan tickets. Expect to pay around €150 for a regular seat at a top match and over €400 if you want one of the very best seats. It is cheaper to attend a match against lower-ranked opponents – with prices usually starting around €21.
Another option is buying tickets on a platform like Viagogo or one of the many other online vendors of tickets. This is often easier than going through the club website, simply because the booking system is more straightforward.
Football clubs near Milan
Aside from the two major clubs within the city of Milan, there are many other cool clubs in the vicinity of the city. The Lombardy Region has a proud football tradition where you will find several smaller yet still very passionate clubs.
Not to forget that another one of Italy's top clubs (and principal rival to the Milan squads) is also within a few hours reach.
Here are some other football clubs you can easily go and watch if you are staying in Milan:
Atalanta
Atalanta is a club from Bergamo. It is the third-largest club in Lombardy, after Inter and AC Milan. Although Atalanta has spent most of its history as a mid-table club in the Serie A, it won the Coppa Italia in 1963 and has participated in Europe's top tournaments on several occasions.
The Bergamo club has been particularly strong in recent years under manager Gian Piero Gasperini. Thanks to Gasperini's all-out attacking mentality, Atalanta is one of the most fun clubs to watch in the entire world. It has gained a lot of fans in recent years, and if everything goes right, it will remain a contender for a long time.
Atalanta has borrowed San Siro several time for its Champions League matches. Regular Serie A bouts are played in Bergamo, however, at Stadio di Bergamo. If you can't get tickets for one of the Milan teams, we highly recommend attending an Atalanta match instead!
Juventus
Juventus is the most successful club in Italian history. Always one of the top rivals to Inter and AC Milan, it is certainly not a popular team among most citizens in Milan.
However, if you are a fan and you're staying in Milan for a vacation, you can easily go to Turin where Juventus is based. Direct trains connect these two cities multiple times per day, so it is no problem at all getting back and forth. Turin is worth a longer visit too though, so if you are a Juventus fan, it would make more sense to go there, and we also highly recommend a football trip to Turin.
Monza
Monza is a city just 15 kilometers north of Milan so it is certainly within reach as well. Although mostly famous for its race track where the yearly Formula One race is held, Monza is also getting more and more attention in the world of football.
This is due to the rise of AC Monza. Although this club has been uninteresting for the majority of its existence, it is now becoming more and more competitive. Italian mogul Silvio Berlusconi is the current owner of AC Monza and the club has several talented players on its squad. It was promoted to Serie B in 2020 and surely, this club will eventually reach the top flight.
Thanks to Monza's proximity to Milan, you can easily reach this club's home ground. AC Monza plays at Stadio Brianteo, which is yet another good option if you are going on a football trip to Milan.
Como
Como 1907 is a club from Como, Lombardy. It won the Serie C in 2021 and was therefore promoted to Serie B – Italy's second-best football league. This has brought the club more attention and it should also equal more financial success.
If you're ever visiting the beautiful Como, located right by the Alps and famous for its magnificent lake, try going for a football match as well. It can be fun to watch a lower-ranked team like Como play, and it is not too difficult to get tickets!
Brescia
Brescia Calcio is another Lombard club. Although it isn't a very famous team, Brescia actually played in the Serie A recently, and it has won the Serie B five times. Famous manager Josep Guardiola once played for the club.
With a stadium capacity of 19,500 there is usually a good vibe at Brescia's Stadio Mario Rigamonti. It is a solid alternative to the other football clubs in Lombardy, especially if you want cheaper tickets.
Conclusion
Milan is one of the top travel destinations in the world for football fans. If you fancy a football trip to Milan, try to arrange everything in advance so that tickets and accommodation is in place when you arrive. We wish you a great trip.