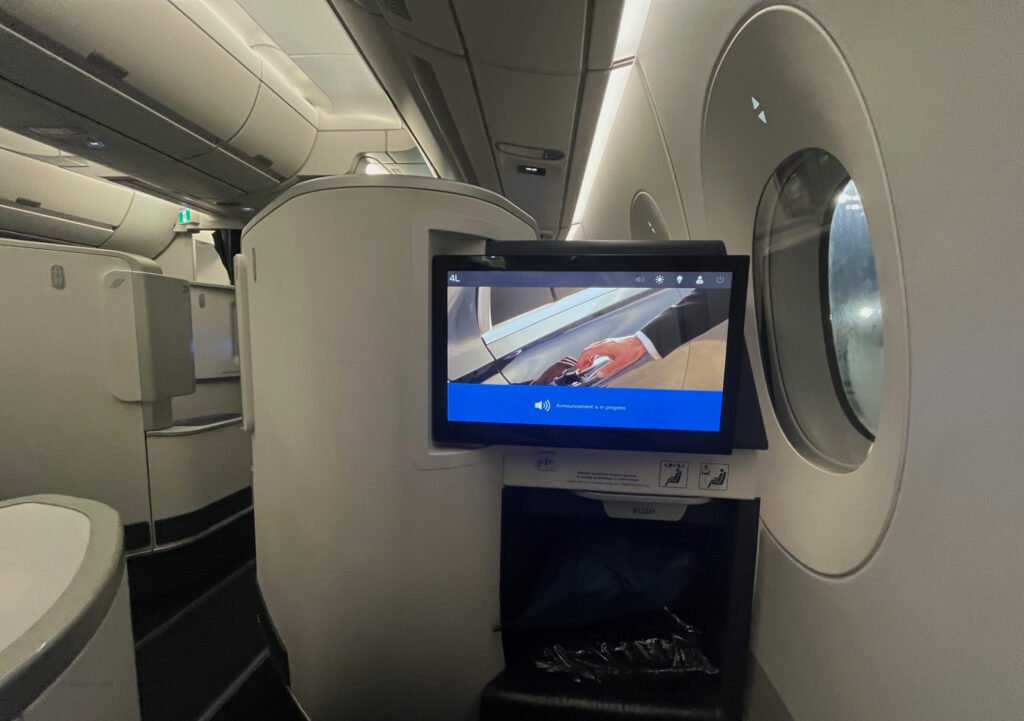 Business and first class flight tickets will always be more expensive than economy. But there are some tricks you can use if you are flexible and want to save some money. Here's how to find cheaper business class and first class tickets to your next trip!
Book in advance
Try to book your tickets in advance. Airlines will often have the lowest prices between 2 and 4 months before departure and sometimes you find really good discounts.
For instance, many of the national airlines in Europe sometimes have discounts on business class tickets if you book within this time range. That includes companies such as British Airways, Lufthansa and AirFrance. The same may be true for airlines in other parts of the world.
So keep your eyes open – and look for tickets well in advance. Book them early if you can!
Fly on Wednesdays or weekends
On international flights, Wednesday is usually the cheapest day to fly. This is the case for both economy class, business class and first class.
When you are doing your search, always make sure to optimize for the weekdays and compare the prices for every day of the week.
Tuesdays are also cheap when it comes to domestic flights in the United States and in Europe.
Thursday are cheap internationally, but not always domestically.
Saturdays and Sundays are sometimes cheap, but it heavily depends from airline to airline. Some airlines will have great prices for shorter routes on business class. Simply because frequent fliers who fly for work-related causes are less likely to fly during the weekend. Especially on a Sunday. So there's a higher chance of availability which typically means a price reduction.
But in general – Wednesdays are the best, especially when flying between continents, so always check Wednesday prices when searching for business or first class tickets.
Check all the airlines
Don't focus on just one airline. Compare the options and prices across many different airlines – and you're more likely to find a great deal.
You can do this by using a search engine for flights. There are many of those, some of the best would be Skyscanner, Trivago and Expedia. Third party booking websites such as Alternative Airlines and Travala also do a good job of comparing airlines and showing you the best prices – even allowing you to book immediately if you like the price.
Sometimes the flight search engines don't even cover all the options. If you want to be really thorough, check each airline website individually because the prices may be even lower, or there may be discounts that third party sites are not allowed to show.
Don't rule out a layover
Layovers are usually annoying. Especially if you're in a hurry or excited to get to your destination.
But if you're flying business class or first class and you don't mind taking some extra time, layovers can be very beneficial. You get lounge access and you get a premium seat on not just one, but multiple flights!
Assuming your ticket is booked with the same airline, they will handle your luggage, so nothing to worry about there.
If your layover is 6 hours or less, simply stay at the airport and grab a meal at the lounge. If the layover is longer – well, then head out to the city and experience one more place on your trip!
So assuming you're flexible enough and you can get a lower price for a premium ticket by choosing an itinerary with a layover, definitely go for it. It's not as bad as when you're flying economy and you're exhausted after arriving.
Use your miles
Maybe you're a frequent flier with one or more airlines. In that case, you have probably accumulated 'miles'.
They work as reward points for flying with a company, and they can be used for many things – the best use would be to upgrade a normal economy class ticket to a business or first class ticket. Depending on the airline and depending on where you live, you sometimes have to pay the tax amount of the upgrade, but not the price itself. However, that's still way cheaper than buying the entire upgrade. So check your airline accounts for miles – you may just have enough to upgrade your ticket!
Get a travel credit card
Some banks and credit card providers can provide you with a card that has added benefits: Travel discounts and points accumulation.
This is more common in the United States (and generally in the Americas) than it is in the rest of the world. But check if it's an option for you, because this is a way to potentially upgrade your seat.
Consider your destination
Are you flexible about your travel destination?
Then, obviously, you may be able to find more discounts and better deals.
Let's say you live in Atlanta and you want to visit South America.
A trip to Argentina is the first priority, but tickets are overpriced. So what do you do?
Maybe consider a different place in South America. It could be Chile or Brazil instead. Try to think of some alternative destinations that you would also like to visit, and perhaps an airline has a promotion for tickets to that destination. It sometimes happens.
Travel during the off-season
The best advice would be to travel during the off-season.
Let's say you want a business class ticket to a popular European city in the middle of the summer. Guess what, it's usually gonna cost a fortune – because it will be at the peak of the travel season and everybody is traveling at that time due to vacations.
Traveling during the summer is still a nice experience. But if you want to save money, try to find something in late autumn or early spring. You know, any time of the year when people don't tend to travel much because they are busy with work or studies. You can often find way cheaper flights, even on business class and first class. Take advantage of it!