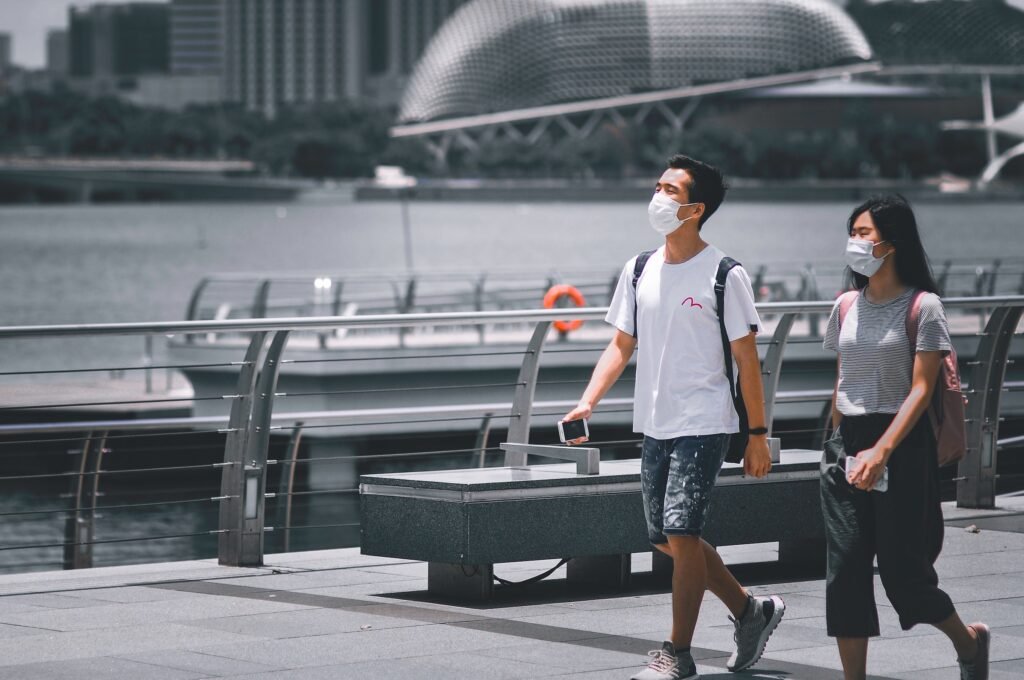 2020 was a tough year for international travel, but 2021 looks to be a bit better – and many people are planning to travel once the worst COVID-19 waves end. But we still need to travel safely, and here's a quick guide on how to do that in 2021.
Choose a safe destination
The most essential part is to find a destination you are comfortable with. Preferably, a destination with low rates of COVID and of other diseases. At the same time, it should be a destination that accepts tourists and lives up to the standards set by the foreign ministry of your own country.
Check the official guidelines
While choosing your destination, you will have to check the guidelines for traveling there. Find out if there are any special requirements for entry. You can also look at the requirements of the airline you are flying with. In 2021, it is still expected that face masks will be used while traveling. However, only some places require testing and health checks, so you have to check if that is a requirement for the place you are traveling to.
Aside from checking the guidelines related to the pandemic, you should also check other health and safety guidelines. The coronavirus is only one of many viruses out there, so check up on everything and make sure you follow the guidelines so there won't be any issues.
Book with insurance
It will be more important than ever to book your trip with insurance. You should book travel insurance as well as health insurance. Perhaps you are already covered by health insurance, so that's great – if not, then be sure to buy one before traveling.
The travel insurance itself should help you get a refund if you miss your flight due to cancellation or any other issue. This is important since new restrictions could still hit various regions in 2021.
Fortunately, it isn't expensive to book insurance. The travel insurance can be bought for just a few extra euros and dollars when you book your ticket. Global health insurance is more expensive, but worth every bit of it – you can insure yourself for an entire year, which makes sense if you plan multiple trips during the year.
Bring safety equipment
It's a great idea to bring some basic safety equipment. Many places will have face mask mandates, so it's a good idea to stack a lot of masks in your suitcase since you might need them. They are often overpriced in airlines, so it's better to buy them in the supermarket or online before traveling. A face visor is an alternative to masks, and that might be accepted when arriving and walking around, but airlines often specifically require surgical masks to fly.
Disposable gloves are also good to have. So is a hand sanitizer – make sure it's under 100 ml so you can easily bring it around.
Be sure to bring all your travel documents. Some aspirin doesn't hurt. Special medicines might be needed if you are going to tropical locations – again, check up on that before going.
Avoid big crowds
When arriving at your destination, try to avoid big crowds. If many places open up in spring 2021, as some travel experts predict, that can open up to people flocking the streets and several gatherings again.
Initially, it might be a good idea to avoid big crowds. But it's all up to yourself to judge where you're feeling safe and where you aren't. Local guidelines are again great to follow, and then to use common sense when moving around and attending events.
Observe your own health
While you travel, it's important to observe your own health. If you're feeling bad at any time, whether it's COVID symptoms or something else, consult the local authorities by phone and get some instructions on what to do. If you have health insurance, as recommended earlier, a consultation or even treatment is always possible.
Follow worldwide developments
Before, during, and after your trip, follow what is going on in your own country and abroad. It gives you a better idea of how to prepare, what you need, and what the current risks are. The risk could easily change over the course of 2021 – for better or for worse, but thanks to better treatment options we hope that everything will go in a better direction. Many airlines are expecting a rebound in 2021, so let's see what happens, and let's enjoy our trips if we once again get the opportunity to travel freely!