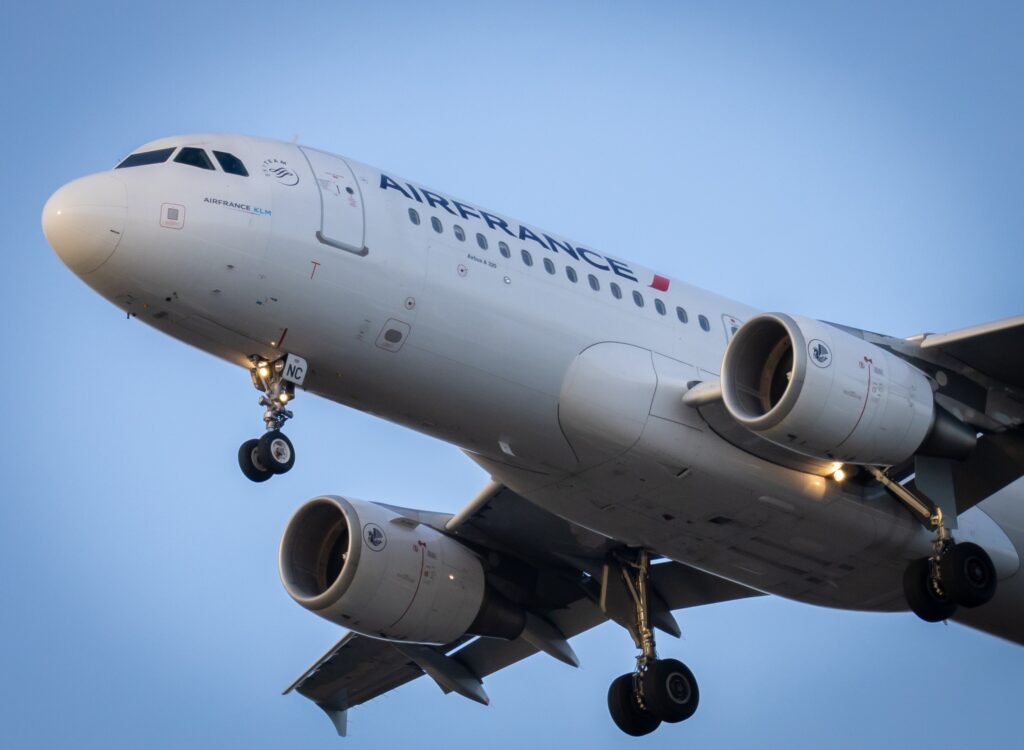 We flew business class on the Air France Airbus A350 from Buenos Aires to Paris. How does it compare to other airlines, and is it worth the money? Find out here.
For long intercontinental trips, it is tempting to upgrade to business. But it typically comes at a steep price and the ultimate question is whether business class is worth it or not.
Ultimately, the main factor is your personal travel budget, and in the case of Air France, we will say that the money was well spent. They offer one of the better business class experiences in the industry.
The service
The flight crew on Air France offers excellent service. They are polite and go out of their way to give you a good experience.
You get a good impression from the start as you board the plane. Business class passengers can go in first, and after presenting your ticket, they lead you to your seat. You are welcomed with a glass of champagne, and you're typically offered several options of wine a short while later.
They will happily take your coat and make sure you're comfortable. During the flight, they will respond to your requests in a quick manner.
If you have a night flight, they will leave you alone throughout the sleeping hours – but they are still there if you need something. It's only that you have to press the button for attention or simply go to the crew area in front. Here, you also find drinks and snacks.
Rating: 9/10
The seat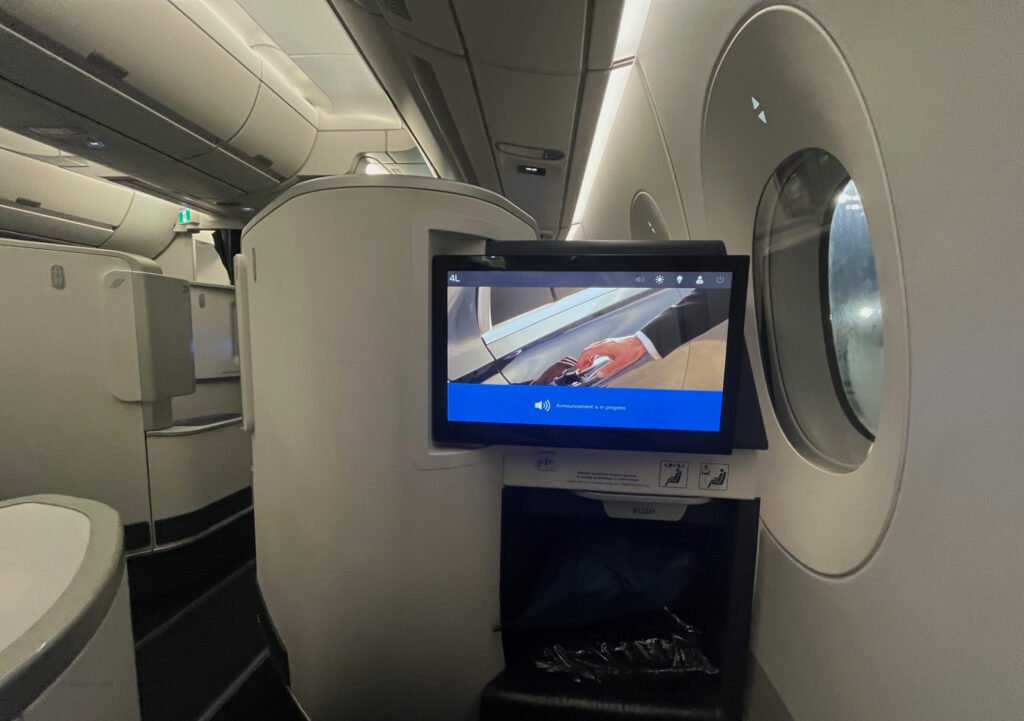 The seat layout depends on which aircraft you are flying. Air France has a large fleet, but the standard is a 1-2-1 design on most of the long-haul flights.
In our case, we were on the Airbus A350. The seat is spacious, comfortable, has a big movie screen in front – and it can be turned into a flatbed long enough for most people to be comfy.
Actually, it's one of the best seats we have ever tried on an airplane. There's really nothing to complain about. When you add to the fact how quiet and stable the A350 is in the air, the flight experience gets even better.
If you're traveling alone, go for a window seat. The windows are large and offer great views at takeoff and landing. Plus you get a bit more privacy.
Traveling with another person? Then go for a couple of middle seats where you can be next to each other.
Rating: 10/10
The food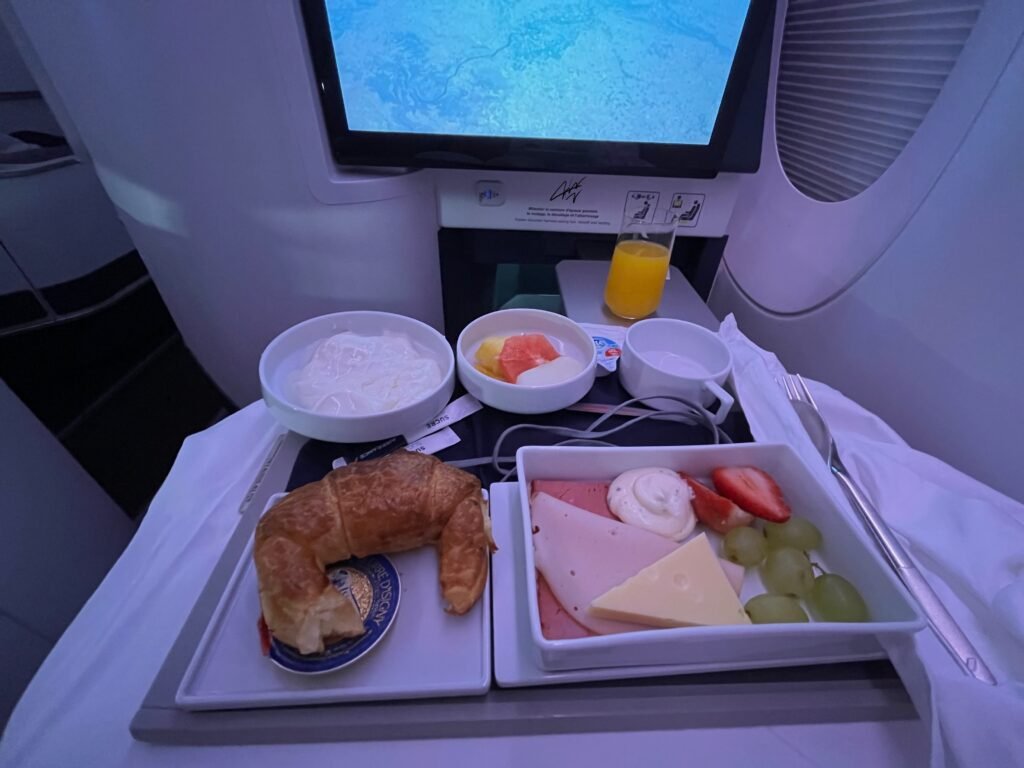 The food is pretty good compared to usual airplane food. You have three options for dinner and you can select your meal a day before your flight. There's a starter, the main course (with the three options), and a dessert.
For breakfast, you typically have 2-3 options. It's more simple, as seen in the photo above, but still fairly good.
Air France changes the menu regularly, but you can look up the menu online beforehand. They show it on their website.
Overall, very good compared to most airlines – and the food in business class certainly beats what you are served in economy class, both in taste and quantity.
Rating: 8/10
Movies and entertainment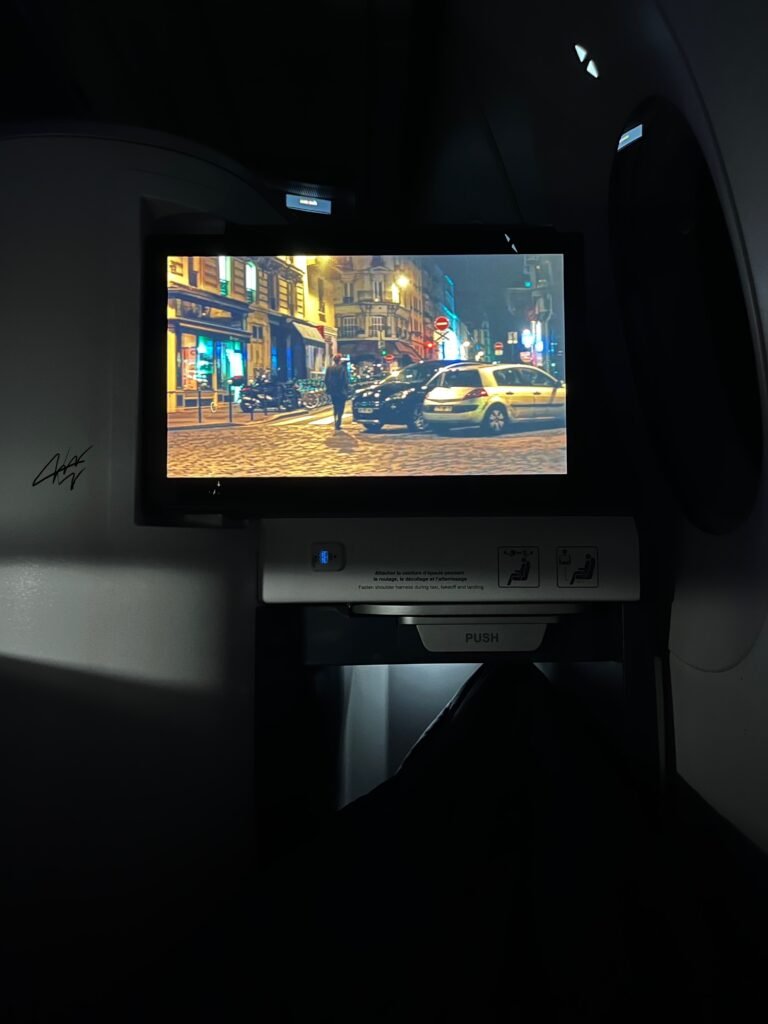 Air France has a solid selection of movies and series on the TV screens. The selection changes frequently, but there are always some classic French films like Breathless or films with an emphasis on French culture, such as Midnight in Paris.
You also find some of the newer blockbusters and popular series. However, with many of the series, there are only a few episodes to choose from – but that should still be enough for a single flight.
In general, there are some similarities with the selection offered on KLM flights, but Air France usually adds a few movies related to France, so that's the good thing.
Rating: 7/10
Overall flying experience
It's hard to make any complaints about Air France's business class.
The service is excellent, the seat is incredible, the food is fine, and there are good movies to watch.
Overall, we rate Air France highly when it comes to flying business. It's better than several of the European competitors, including KLM, so for any long-haul flight it should definitely be considered.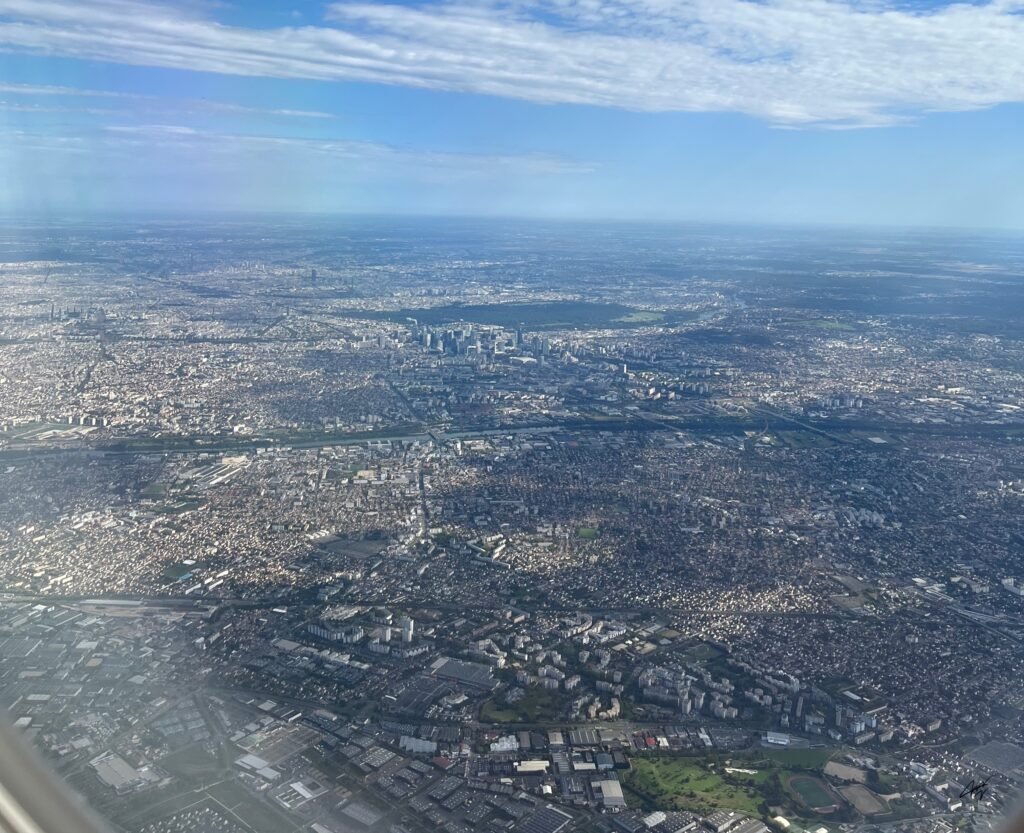 Lounge access
A business class ticket will sometimes give you access to lounges in various airports. But it depends on your ticket conditions since Air France changed them recently.
If you have a 'Business Light' ticket, then you don't always get lounge access. Check the ticket conditions to verify.
But if you have a 'Business Standard' or 'Business Flex' ticket, you always get lounge access no matter what.
That includes access to 5 different lounges at Paris-CDG airport, 2 lounges at Orly, and countless partner lounges around the world. That means basically any SkyTeam lounge in other airports. For instance, we could enter the SkyTeam lounge in Buenos Aires thanks to the Air France business class ticket.
Is Air France business class worth it?
Certainly. It costs a bit more, but if you want an enjoyable experience while flying between continents, it absolutely makes sense to upgrade your ticket – at least with Air France where the experience is so much better in business class.
The price is typically 3-4x higher to fly business rather than economy class. But there can be discounts that lower the difference to just 2x the price, so keep an eye out for deals.
Curious to learn more? Read our article on how to find affordable business class tickets.
And you can search for Air France business class tickets through X.