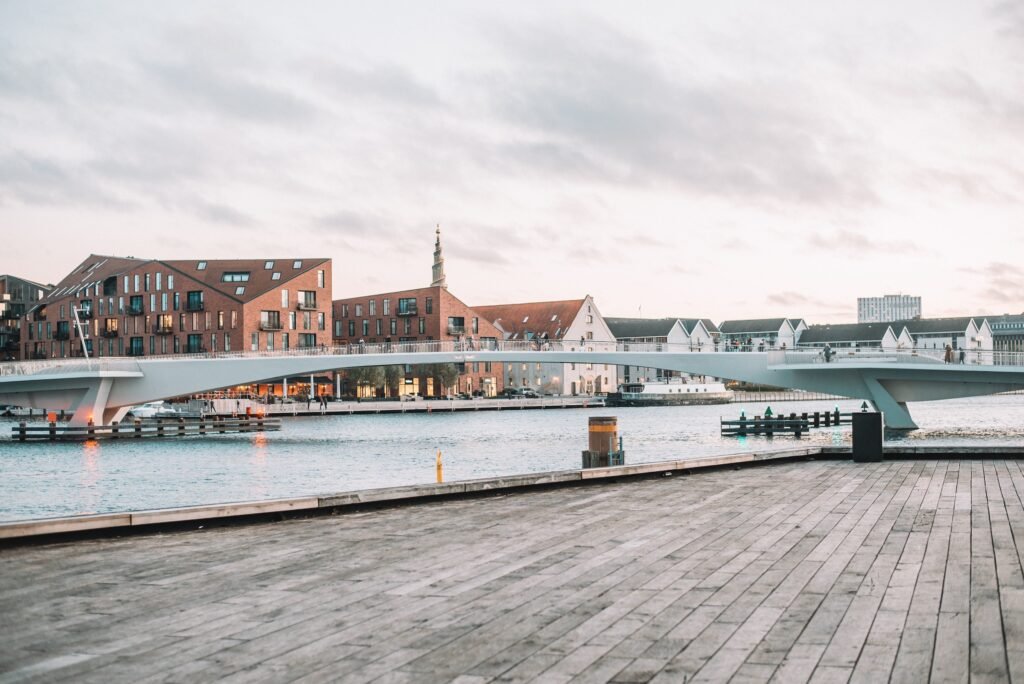 Do you want to take a trip to Copenhagen, Denmark and pay with cryptocurrency? This is now possible – you can book the two main expenses (flight and accommodation) with crypto! In this article, we will show you how, and you will get some insights into Copenhagen.
Due to ongoing inflation around the world, traditional currencies are losing value, while several cryptocurrencies are gaining value. This puts a lot of people in a situation where they have much more crypto than they have regular currencies, and therefore it becomes practical to spend crypto on luxuries such as travel.
Pay for your trip to Copenhagen with crypto
You can book your trip to Copenhagen with cryptocurrency through Travala.com.
It is possible to book the flight as well as the hotel with crypto. You can even get both things done in the same booking. Travala lets you search for the best deal on the market. When you use the search engine for flights, you get presented with the best deals out there. The same things happen when you search for hotels – you get a very clear overview, you can see all the prices before you book, and there are several search filters you can use if you are looking for something specific.
Remember that it is a very flexible platform and you don't have to book your entire trip there: If you only need a ticket, you can simply buy that. And if you only need a hotel room in Copenhagen for a night, you can just buy that.
Payment can be made with over 60 different cryptocurrencies at the moment. That includes the biggest coins such as Bitcoin and Ethereum, stablecoins such as USDT and DAI, low-fee coins like Bitcoin Cash and Litecoin, and perhaps most importantly the privacy coin Monero.
Our top hotel recommendations in Copenhagen are:
The Absalon Hotel (great location near Tivoli)
Copenhagen Admiral Hotel (beautiful hotel near the water)
Hotel D'Angleterre (famous luxury hotel)
You can book any of those hotels with crypto – simply click the link and you will be directed to the booking page (where you can also view pictures and read reviews).
The best time to go to Copenhagen would either be during the summer when the weather is sunny, or in December where the city is nicely decorated and where you can visit Christmas markets.
Using crypto in Copenhagen
Aside from booking your flight with crypto and paying for your hotel with digital currencies, you might also want to use crypto as you get around in Copenhagen.
This, unfortunately, is a bit harder. Most local places such as bars, restaurants and stores do not accept crypto as payment. There will be a few exceptions, but generally the commercial scene in Copenhagen has not adopted crypto that well.
There were previously a lot of Bitcoin ATMs around the city, but this is no longer the case. Your best option would be to go on LocalCryptos and find someone to meet up and trade with. There are MeetUp groups for crypto in Copenhagen where you can also exchange with people and share the interest. This will at least allow you to change your crypto into cash which you can then spend as you stay in Copenhagen. The local currency is danske kroner (DKK) but many places also accept euros (EUR).
If you really want to pay for everything with crypto, you should get a credit card that is linked to an exchange. Coinbase and Crypto.com offer this. The fees can be heavy, but it will allow you to spend from your crypto portfolio as you go around – rather than your regular bank account.
Things to do in the city
Copenhagen is full of awesome attractions, so when you go there, you will have plenty of things to do.
Here are our favorite attractions in the city:
Tivoli Gardens
Bakken
Amalienborg Castle
The Little Mermaid
Rundetårn
Rådhuspladsen (City Square)
Strøget (major shopping street)
Ny Carlsberg Glyptotek
Louisiana Museum of Art
Vor Frue Kirke
Not to forget the famous award-winning restaurants, Noma and Geranium!
Read more about the Copenhagen attractions here and get inspired.
Some attractions are free, while you have to pay to enter others. Again, it is hard to pay with crypto in the daily life in Copenhagen. The only way to do it would be to have a credit card linked to an exchange, or to trade your crypto for cash with a local after you arrive.
Conclusion
While cryptocurrencies are not that commonly used in Copenhagen yet, you are still able to book your flight and hotel with crypto – and they will likely be the main expenses of your trip.
We expect there to be even more options in the future. But even at the moment, cryptocurrency entusiasts are able to go around the world and pay mostly with their digital holdings. That includes the Danish capital, and we wish you a great trip if you are traveling to Copenhagen and want to pay with crypto!