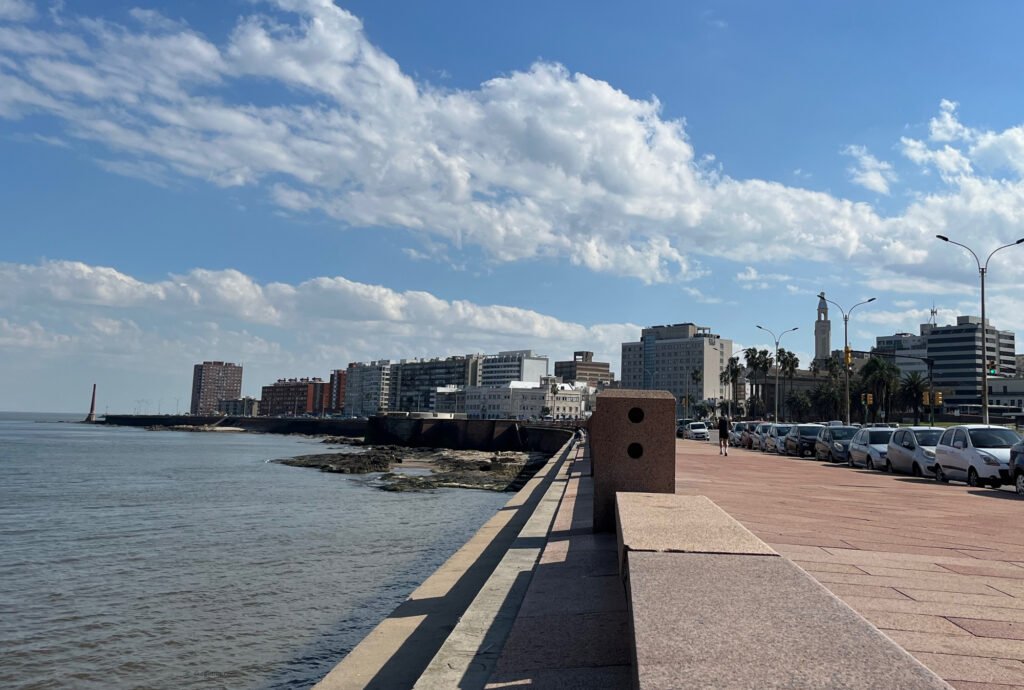 As the second-smallest country on the South American continent, Uruguay rarely gets as much attention as its neighbors. But is Uruguay worth visiting? It depends – let's have a look at the pros and cons of visiting Uruguay.
This article focuses on the country as a whole. You may also want to read if Montevideo (specifically) is worth visiting.
Why you should visit Uruguay
There are several good reasons to visit Uruguay:
Great climate
Decent beaches
Relatively safe
Easy to reach from Buenos Aires and from southern Brazil
First of all, Uruguay has a pretty good climate. It's more temperate than other countries in South America. If you're staying near the coast in Uruguay, you will almost always enjoy better weather than in Argentina. The climate is pleasant for most of the year, even in the winter. The temperature is in the late teens or early-to-mid twenties for most days of the year, so it's very balanced. There are a lot of sunshine hours in the summer months with limited rain.
That makes Uruguay a great holiday destination. Especially if you want to go to the beach. The beaches on the southeastern coastline are the best, highlighted by the famous resort Punta del Este where other South Americans gather in the summer. It's expensive, but spending a week there is probably your best bet for enjoying Uruguay. Other beach towns on the coast should also be considered, of course.
Uruguay is also one of the safest countries in South America. Along with Chile and Argentina, things generally work well in Uruguay and you don't have much to fear as a tourist. As long as you avoid bad areas and don't go out alone at night, you can expect a safe stay. The crime rates are low by Latin American standards.
Furthermore, Uruguay doesn't have the tropical diseases that other countries have. You don't have to worry about mosquitoes. There's no yellow fever risk in Uruguay, and even dengue cases are rare.
If you're vacationing or living in Argentina, specifically in Buenos Aires, it's very easy to go to Uruguay. Take a ferry to either Colonia del Sacramento or Montevideo – or take a flight to Montevideo or Punta del Este. Not too expensive and really quick. So if you're in Buenos Aires and have a few spare days, why not go to Uruguay? That allows you to cross another country off the list!
Why you shouldn't go
While it's clear that Uruguay has many nice things to offer, there are also some reasons why travelers may not like it.
Pretty expensive
Lack of cultural events
People can be rude
Overrated food
Limited direct flights to Uruguay (from Europe and the US)
First of all, Uruguay is pretty expensive. It may be the priciest country in South America – it's a close race between Uruguay and Chile. However, in Chile, you get so many more experiences for the cost you pay to be there. So Uruguay doesn't really match up value-wise. Especially not when compared to Argentina which is so close and so affordable to visit right now.
Being a small country, there aren't as many cultural attractions and events in Uruguay as there are in Argentina. You can be there for a week and have a lot of things to do. But any time period longer than that? It might get boring compared to the Argentinian and Brazilian cities where you have endless attractions.
The Uruguayans are also not as warm as other Latin Americans. They are more like Italians and Spanish. They can be a bit standoffish and harder to socialize with, compared to people in the neighboring countries. Of course, some Uruguayans are amazing people. But overall, don't expect the same friendliness and interest as you will likely receive in Brazil, Argentina and Chile. Uruguyans tend to be really nice when you get to know them, but as a foreigner, you have to be the one breaking the ice. Unlike in the other South American countries where the conversation literally starts itself.
As for the food, it can be good. If you like steaks, meaty sandwiches and pies, you will love Uruguay – for a few weeks or so. After that it gets old, and everything besides the meat is pricey. So this is another limitation, but it's not too bad since you might like it initially.
Finally, it can be hard to find direct flights to Uruguay from other continents, including Europe and North America. Only Madrid and Miami have direct flights to Montevideo. If you're from anywhere else, you must layover at least once in Latin America before reaching Uruguay. That makes Uruguay a bit difficult to reach, as it takes more time and effort. It's easy if you're already in South America, it's fairly simple. But if you're coming straight from Europe or the US, it's a different matter.
That makes Uruguay relevant as part of a bigger trip around Latam – not as a singular destination for a one-week holiday.
What's unique about Uruguay?
The climate, the beaches, the architecture, the calm life. The great meat. And the music. These are the highlights of the country and why you should consider going there.
Final verdict: Is Uruguay worth visiting?
Yes, Uruguay is worth visiting. But you don't need as much time there as in other South American countries. A week is generally enough, and try to combine a visit to Uruguay with one to Argentina. That makes everything so much easier since you can fly in and out of Buenos Aires – a well connected city – and experience multiple countries on your trip.
Don't forget to read our other articles about Uruguay. They may be useful if you're still planning the details of your voyage.