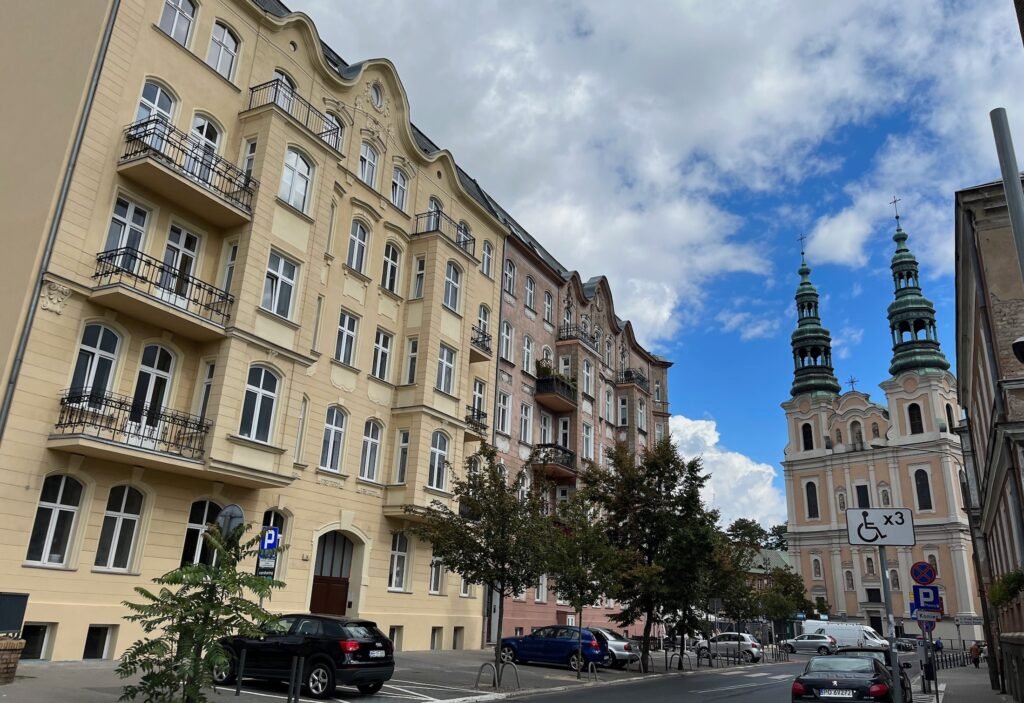 Poznan is clearly a city rich in history, culture, and modern attractions. It offers a wealth of diverse areas to suit every traveler's taste. In this article, we'll explore five of Poznan's most interesting districts, delving into their unique characteristics and why you should stay there.
To make your experience even more enjoyable, we'll recommend a fantastic hotel in each of these neighborhoods. That way you can also find out where to stay in Poznan. Let's embark on a quick journey through Poznan's best areas!
Stare Miasto (Old Town)
The historical heart of Poznan, Stare Miasto, is a treasure trove of architectural marvels and charming squares. Walk through the cobblestone streets and explore the picturesque Old Market Square, or Stary Rynek, home to the captivating Town Hall and its famous mechanical goats. This lively district offers a plethora of dining options, from traditional Polish cuisine to international delights.
In recent years, major sections of Stare Miasto have been under construction. This has made it a bit inaccessible but should make it an even better area when construction gets completed.
Recommended Hotel: Puro Poznań Stare Miasto
Located just a stone's throw from the Old Market Square, Puro Poznań Stare Miasto boasts stylish and modern rooms, exceptional service, and a range of amenities, including a restaurant, bar, and fitness center. An obvious choice when staying in the heart of Poznan.
Jeżyce
A trendy neighborhood known for its artistic vibe and culinary scene, Jeżyce is the perfect place to experience Poznan's modern culture. Stroll through the bustling Plac Wielkopolski market square, visit the scenic Solacki Park, or explore the numerous galleries and boutiques that line the vibrant streets. Famous for its trees, parks and lakes, this area is ideal for travelers who want a calm experience in some more natural settings. Jeżyce does have plenty of inhabitants, but proportionally the density is much lower than in other parts of the city centre.
Recommended Hotel: Soda Hostel & Apartments
Soda Hostel & Apartments offers a comfortable stay in the heart of Jeżyce. With a choice of private rooms or shared dormitories, this stylish accommodation caters to various budgets and preferences. A shared kitchen and common areas encourage socializing with fellow travelers.
Łazarz
Another charming neighborhood with a rich architectural heritage, Łazarz is an ideal destination for historical enthusiasts. Admire the beautiful villas and palaces, many of which date back to the late 19th and early 20th centuries. Don't miss Wilson Park, a lush oasis complete with the Palm House, an impressive greenhouse filled with exotic plants. It's pretty close to other important neighborhoods of the city, so you'll be within easy reach of everything.
Recommended Hotel: Sheraton Poznań Hotel
Experience luxury and comfort at the Sheraton Poznań Hotel, conveniently located in the Łazarz district. With elegant rooms, a gourmet restaurant, a fitness center, and an indoor pool, this hotel offers a perfect blend of relaxation and indulgence. Expensive but worth it!
Grunwald
Grunwald is a thriving neighborhood that combines residential areas, green spaces, and commercial zones. Home to the Poznan International Fair, this district attracts business travelers and tourists alike. Visit the charming St. Martin's Church, explore the Hala Arena, or unwind in the peaceful (and massive) Cytadela Park.
Recommended Hotel: Novotel Poznań Centrum
Situated in the Grunwald district, Novotel Poznań Centrum offers contemporary rooms and a range of amenities, including a restaurant, bar, and wellness center. Its proximity to the Poznan International Fair makes it an ideal choice for business travelers.
Wilda
Once an industrial district, Wilda has transformed into a vibrant neighborhood filled with cafes, restaurants, and cultural attractions. Explore the revitalized factory complexes, now repurposed as creative spaces, or visit the nearby Arkadia Park for a leisurely stroll.
Recommended Hotel: Ibis Poznań Centrum
Located in the Wilda neighborhood, Ibis Poznań Centrum offers cozy and modern rooms at an affordable price. With an on-site restaurant and bar, guests can enjoy delicious meals and refreshing beverages without having to venture far. The hotel's convenient location ensures easy access to both Wilda's attractions and the city center.
Conclusion
Poznan's diverse neighborhoods offer something for everyone, whether you're seeking historical charm, artistic flair, or a tranquil retreat. We hope this guide to the top five districts and their recommended hotels helps you find the perfect base for your Poznan adventure. So pack your bags and prepare to be captivated by the many wonders that await you in this remarkable Polish city!