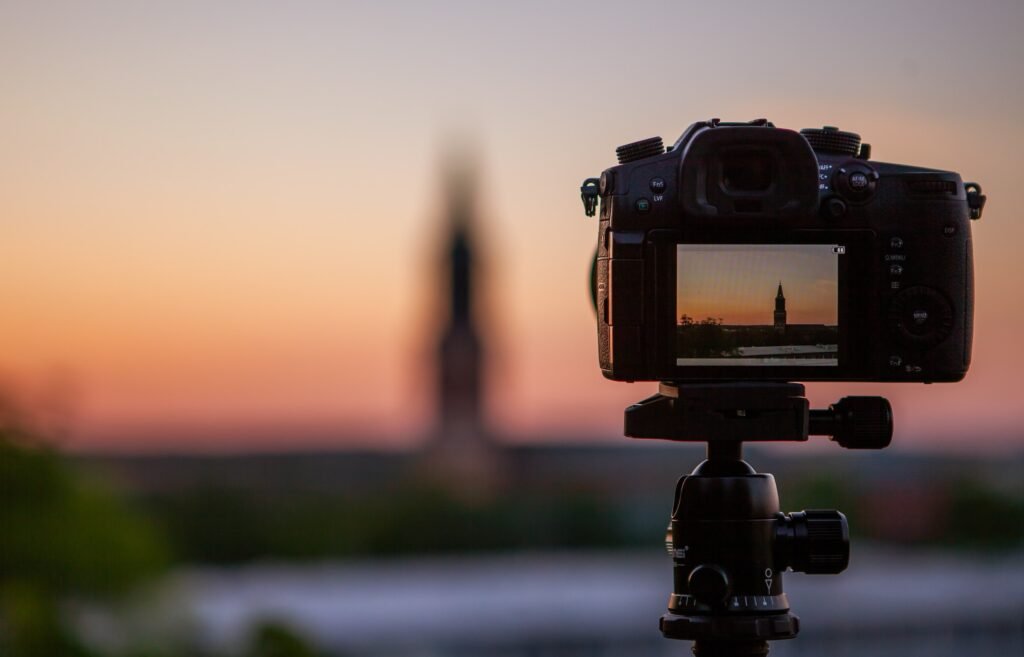 Looking for some good entertainment as well as inspiration to travel the world yourself? Then take a look at some of the travel vloggers on YouTube. There are many interesting channels to follow, and here are some prime examples.
Simon Wilson
Welsh YouTuber Simon Wilson is great to follow if you want some unique travel insights. The guy goes everywhere, sometimes alone, sometimes with the company of other vloggers and even followers.
Some of the most popular videos by Wilson are the ones where he goes to new locations without any money. Usually, Wilson will spend 3 days in a new city without spending anything – so he has to depend on the kindness of other people and on some smart tricks. Despite going without money, Wilson often has great experiences anyway, and it shows that we don't need much to be able to enjoy the world.
But the best video series Wilson has made is arguably his 7 Wonders of the World in 7 Days Challenge. In just one week, he manages to visit Italy, Egypt, Jordan, India, China, Mexico, and Brazil. It is super fascinating and it shows us that we should always strive for new experiences, no matter how difficult the planning might be.
You can watch all of Simon Wilson's videos on his channel here.
Bald and Bankrupt
Bald and Bankrupt is an English YouTuber. He mostly focuses on Russia and Eastern Europe. Bald speaks Russian and explores mostly unknown areas of the former USSR, giving his followers great insights along the way. Many of his best videos are from Belarus, but his entire library of videos is highly worth watching.
But aside from the former USSR, Bald and Bankrupt has also visited many other countries. That includes crazy journeys alone in Bolivian villages, train rides in Mauritania, escaping from the cartel in Mexico, and much more.
His style of filming is super authentic: He uses minimal editing, he usually travels solo, and he is very good at communicating with people – even when there is a language barrier.
Overall, the channel is highly worth following, and you can find it here.
Harald Baldr
Harald Baldr frequently travels with Bald and Bankrupt, but he also has a ton of solo trips. Harald is Norwegian but his videos are exclusively in English.
While other travelers stick to certain areas that they are fascinated with, Harald Baldr goes anywhere, and you will find videos from all sorts of places. Baldr often goes to mainstream travel destinations such as Athens, Amsterdam, and Florence, but his travel spans across multiple continents since he also has videos from countries such as Tanzania, Sri Lanka, Nepal, Bolivia, Ukraine, and many other places.
What makes Harald Baldr worth following is that he isn't afraid of anything. He never hesitates to go somewhere, to meet someone, or to join in on an event. Unlike other vloggers who have brief conversations with people, Baldr often makes actual friends and gets unique stories from the locals. He is also famous for donating lots of money to people on his journeys.
The best video series is probably his journey to Peru where he befriends a local artist. Hilariously, upon arrival in Peru, Baldr does not know which city he has arrived in and asks the flight crew what the name of the city is. The city is Cusco, and luckily Harald does get more insights along the way. We get a great impression of life in Peru throughout that series, so it is highly recommended.
Kurt Caz
Kurt Caz is a more recent YouTuber with a vibe similar to Bald and Bankrupt and Harald Baldr. His videos are highly interesting – we get to see lots of adventure, lots of interactions, and minimal editing.
Caz is South African and makes videos in English. The majority of his footage is from various places in Latin America. He has a good sense of humor and strong social skills. That allows us to see many interesting conversations with the locals. He frequently travels to areas that are perceived as dangerous – sometimes with company, but usually alone.
All his footage is great, but the videos from Peru and from the Dominican Republic are the best ones. Several of the Mexico videos are interesting as well – particularly the market episode where he eats an insect, gets thirsty, asks for Coca-Cola and gets directed into a dodgy alley where they sell a different type of "coke".
You can watch Kurt Caz on his channel here.
A lot of readers have asked: Is Kurt Caz German or South African?
Caz explained this himself in a video: He grew up in South Africa and usually tells people he is South African. But his father was German, and he has also lived in Germany. So it seems that he has dual-nationality.
Alex Tienda
Alex Tienda is a Mexican travel vlogger who reports in Spanish. Many of his videos do have English subtitles though – and even in the ones that don't have subtitles, you should still be able to enjoy his videos.
Tienda has a great attitude and frequently visits unique countries. His best video series is his 2021 trip to Venezuela where he gets some great impressions of the country that most people are scared of visiting. We get to see a Venezuela that is significantly different from what we see in the mainstream media.
On top of that, Tienda has great video series from countries such as North Korea, India, and journeys throughout Europe. He also has videos from his own country Mexico. Overall, the channel is super interesting. Alex Tienda always has a positive attitude and easily manages to communicate with people.
You can find all his videos here.
Indigo Traveller
Indigo Traveller has a lot of interesting videos from parts of the world that people usually don't visit. There is a clear emphasis on misunderstood parts of the world, so by watching the videos on this channel, we can gain insights on countries that are typically seen as dangerous or hard to get to.
Travel reports from the Middle East are somewhat rare, but Indigo Traveller has visited a lot of these countries, so if you ever wondered what countries like Iran, Iraq, and Lebanon look like, this channel will show you. Indigo Traveller also has videos from African countries such as Somalia, Kenya, and Ethiopia, so there truly is a bit of everything. Some of his best videos are from Brazil and Venezuela – but we encourage you to check the channel for yourself and see what catches your interest.
Check out Indigo Traveller on YouTube here.
—
Do you have suggestions for other YouTube travel vloggers that more people should be aware of? Contact us so we can add them to this article!