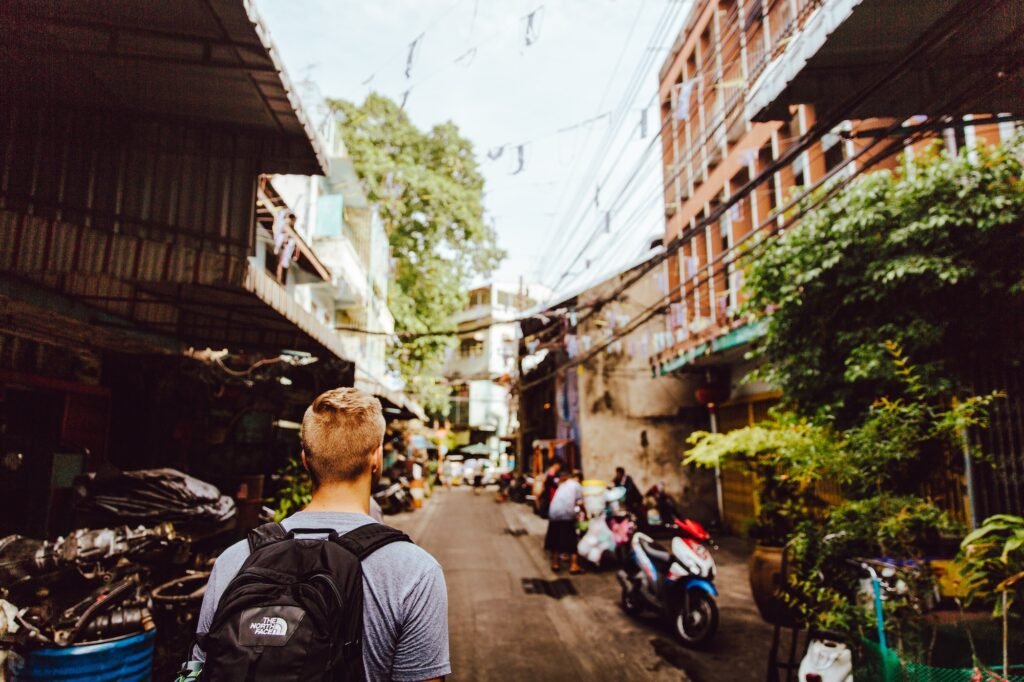 If you're moving to a new country, you can anticipate an amazing adventure with lots of new experiences. But the moving process and the paperwork can be a bit stressful, so here are ten general tips you can keep in mind – they are relevant no matter which country you are moving to.
1. Find an accountant/advisor
Financial factors mean a lot when you decide to move abroad. When you have decided on a country, it is wise to contact a local accountant or personal advisor who can help you get settled.
The accountant/advisor can help you get registered with the tax authorities in your new country and make the necessary declarations. You can also get financial advice, and this is especially important if you are a freelancer or if you are intending to start your own business. But even if you are a regular worker, you should consider talking with an accountant upon moving abroad. If you are a student, you can skip it though.
It might sound expensive to hire an accountant, but usually it is quite affordable, and it assures that everything happens as it should, and you will save money down the line since an accountant can help you make deductions when it's time to pay taxes in your new country.
2. Properly sign off from your previous country
When you make the move, inform your previous country that you are no longer a resident. This will make sure that there aren't any mix-ups, particularly in regards to taxes or social security, and it will give some peace of mind knowing that you are registered as living in one country at a time.
You can sign off from your previous country by visiting the town hall where you live and by calling the tax authority to tell them you are moving. In some countries, such as most western countries, all of this can be done online.
Generally, it is best to sign off from your previous country a few days before moving away, but if it can be done online, you can also do it a few weeks after moving, since it assures that you get properly settled in your new country before signing off from your previous country. It's all up to you. Just make sure you follow the rules and that your previous country is aware of your move.
3. Make all the required registrations in your new country
When arriving in a new country with intentions to live there permanently – that means for the better part of the current or upcoming year – you need to make sure you are registered. Depending on the rules of the country and where you are from, that means getting a visa.
If you're from the EU, and you are moving to another EU country, it is usually much more simple and in most cases, just a formality where you get a paper saying you have moved.
But aside from being registered as a resident, make sure that you also get a social security number in your new country, and that your address is listed with the authorities so they can contact you.
Getting a local bank account and a local phone number is also highly recommended.
4. Find a place to live
Perhaps you already did this before moving. Maybe you have an employer who took care of it. But if not, then try to find a permanent place to live while making all the registrations.
During your first week or two in your new country, you can surely stay in a hotel or in a holiday apartment, but you'll want to find a long-term place as soon as you can. Look up local listings and find something that fits your budget – whether that is a shared room in a place with others or a full apartment for yourself.
There are always websites with listings. For example, if you are moving to a Southern European country like Spain, Portugal or Italy, you can use the major site Idealista.
5. Make local friends
Everything is better when you have friends. Local contacts can be very valuable when moving somewhere new. So try to socialize as much as you can, starting early on.
Here's how to make new friends:
Strike up conversations with people every time you are doing something you like
Show up to meetups
Start doing the activities you usually do at home and meet likeminded people
Meet friends online
Meet friends of friends
Needless the say, knowing the language is an important factor in making friends. If you're moving to a country where you already speak the language, this shouldn't be an issue, but if you're moving to a country with a language you don't already know, then start learning immediately! It will help you when it comes to making friends and acquaintances, and it will make everything easier day-to-day in your new country.